Lil Uzi Vert
Lil Uzi Vert Comes Out of Retirement with 'Free Uzi'
Photo: Steve Ferdman/REX/Shutterstock
At the beginning of 2019, Lil Uzi Vert announced that he was retiring. He was frustrated with his label situation and with the hoops he needed to go through to drop new music. In an Instagram post he said, "I deleted everything I wanna be normal. I wanna wake up in 2013." This frustration was not exactly new to Uzi, who preferred to release music when he felt like it, instead of adhering to the outdated and often slow release schedule the music industry typically adheres to. After losing his phone while crowd surfing at his own show a couple years ago, he more or less lost the files to an entire album, and decided to just drop some of the songs on SoundCloud instead. The appeal of the instant connection of this method is obvious, and Uzi knows how to write a hit without label interference.
In a just world, we'd have some version of Uzi's sophomore album, Eternal Atake, by now. It is still extremely odd that one of the biggest rap stars around has released such a small amount of music since the buzz around him began to surge, then surpassed critical mass. Uzi, like Young Thug or Gucci Mane or Lil Wayne, can be extraordinarily prolific, often writing and recording songs faster than a label can figure out what to do with them. It makes sense that he'd want to release songs or albums as they're finished, without any delay. In the modern rap landscape, artistic evolution happens in plain sight. Process is laid bare. Quantity is conflated with quality, and it doesn't even matter. Don't like one mixtape? That's okay, there's another one right around the corner.
Which brings us to "Free Uzi," a song that Uzi's label, Atlantic Records, says is actually a leak (notably, it's not currently available on Spotify or Apple Music) — one which Uzi himself is reportedly (and unsubtly) responsible for. (Coincidentally, he promoted the song on his previously blacked-out Instagram at the same time the song leaked and, later, shared an official music video. The song is also currently available on Tidal, which is famously owned by Jay-Z, whose label Roc Nation has reportedly intervened to manage Uzi's career going forward.) The title is self-explanatory, and the song is a furious three minutes of breathless rapping, a reminder that Uzi's got an uncanny sense of melody and timing, and is firmly part of the Philadelphia lineage of rappers who are really good at sounding like they don't really ever need to breathe.
Even without all the label drama and retirement rumors (did anyone really believe Uzi was really going to retire? How many artists in the history of music have actually stopped making music forever after they said they were going to?), "Free Uzi" is a compelling song. It doesn't feel like a single. It doesn't have the undeniable hook of, say, "XO Tour Lif3," but that also doesn't really matter. Uzi now exists in a rarified space where the demand for new music from him far outstrips the available inventory. His influence looms large enough that a song like "Free Uzi" can take on a sort of instant cult status. The story behind the song means more than the song itself. Luckily "Free Uzi" is worth more than a few listens anyway.
[wdi_feed id="21″]
Agnes Varda
Director Agnès Varda, A Giant Of French Cinema, Dies At 90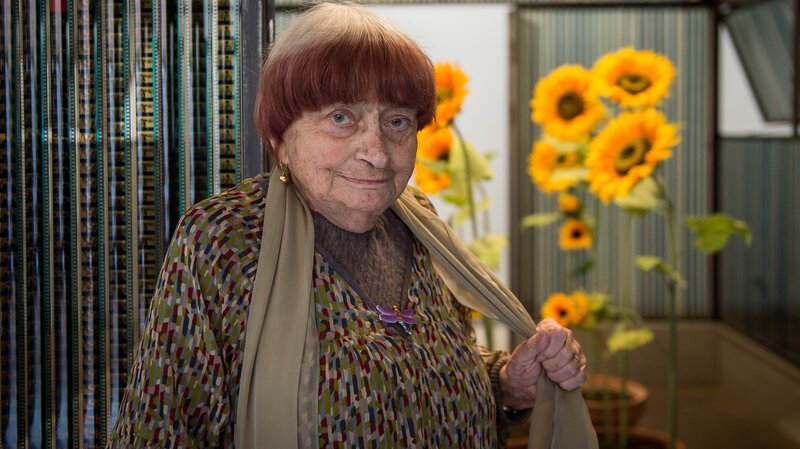 French film director Agnès Varda, who was a pioneer during the new-wave revolution of the 1950s and '60s and who kept making important films for the next five decades, has died at age 90.
A representative of Varda's family confirmed the news of her death to NPR Friday. In a statement, her film company says the filmmaker and artist "died from a cancer at her home in the night of March 29, 2019, surrounded by her family and friends."
As a director, Varda had a photographer's eye for capturing striking images — a skill she often used to accomplish the feat of allowing her stories to seem as if they told themselves. But behind the camera, a master was at work.
Varda released her first film, La Pointe Courte, in 1955, on a shoestring budget and with no formal training. She even claimed not to have seen very many films before writing and directing what is now seen as a classic of cinema.
Varda may have lacked experience, but as she started out in her 20s, she believed that while other arts had progressed to new heights, films were still telling stories the way they always had.
"Literature had changed, painting had changed, culture. And from what I knew, the movie had been just illustrating stories, illustrating books," Varda said in 2015. "I could see that the feeling was just to illustrate, when I thought, 'It should be radical.' "
By making La Pointe Courte, historian Georges Sadoul said, Varda created "truly the first film of the nouvelle vague."
La Pointe Courte tells the story of a Parisian couple visiting the husband's modest hometown, a small fishing village. As the relatively simple story unfolds, viewers can feel a guiding intelligence through Varda's meticulous staging and framing of shots. Shot in black and white, two main narratives emerge, much as in William Faulkner's The Wild Palms, Varda's inspiration for the film.
"Varda's authorial control over both scriptwriting and directing, the exclusive use of location shooting, the mixing of professional and nonprofessional actors — all of this was groundbreaking in early 1950s France," Ginette Vincendeau wrote for Criterion in 2008.
To form her unorthodox approach, Varda instructed her actors to mute their emotions; she spurned artificial lighting; she also allowed off-camera sounds to buzz in and out of dialogue — stylistic touches that became mainstays for the new wave, a movement that includes esteemed directors such as Jean-Luc Godard, François Truffaut and Alain Resnais.
"Varda is sometimes referred to as the godmother of the French New Wave," Roger Ebert wrote about Varda in 2012. "I have been guilty of that myself. Nothing could be more unfair. Varda is its very soul, and only the fact that she is a woman, I fear, prevented her from being routinely included with Godard, Truffaut, Resnais, Chabrol, Rivette, Rohmer and for that matter her husband Jacques Demy."
Over the years, appreciation for Varda's work has only grown. In 2017, she was awarded an honorary Oscar for lifetime achievement. That followed her Palme d'honneur, a lifetime award from the 2015 Cannes Film Festival.
As she explored her art, Varda kept a steady eye on important social themes, particularly the role of women. And she frequently turned her lens onto revolutionary ideas, filming in Cuba in 1963 (for 1971's Salut les Cubains) and making a short documentary about the Black Panthers in 1968.
"All life is about borders. Language borders, ethnic borders, etc.," Varda said in 2015. "And in the cinema, I tried to erase borders, or make them smooth: between documentary and fiction; black and white and color; cinema and art."
Varda's well-respected films range over decades, from 1962's Cléo from 5 to 7 and 1965's Le Bonheur to 1985's Vagabond — the story of a young woman living alone, constantly on the move.
Cléo is seen as an icon of the new wave, telling the story of a young pop star who meditates on beauty, femininity and objectification — all while rushing through Paris and awaiting the results of a biopsy that could tell her whether she will die from cancer.
In 2017, Varda co-directed Faces Places — a project that paired her with the installation artist JR, as the unlikely pair (with a 55-year age difference) traveled to small towns and villages in France and treated the locals like larger-than-life personalities.
"We chose normal people that we met, I would say, people with no power," Varda told NPR. "That was the point. The thing was, can we be person-to-person, and can we put the meeting as the main action? Meeting, listening, enjoying to meet."
Varda turned the camera on herself for several projects, including the autobiographical The Beaches of Agnès of 2008 and Varda by Agnès, which came out this year.
Born Arlette Varda in Brussels in 1928, Varda changed her name as she embarked on her career in art. While she is often associated with the Parisian arts scene, she also spent time in Los Angeles, where she moved in the late 1960s along with her husband, the late director Jacques Demy.
"I became in love with that strange city," she later said. "And right away, it smelled so much [of] cinema, that I had to work.'
Even in Varda's autobiographical film, she turned the camera on others.
"Varda teaches us how to understand our lives," the critic John Powers said on NPR in 2009. "We start not with our inner feelings, but with the people and places that matter to us. That's why the film brims with generous portraits of the people who matter to her — the bakers next door, filmmaker Chris Marker, even her Hollywood pal Zalman King, the softcore impresario behind the cringeful Red Shoe Diaries."
Powers concluded, "Looking back over the 55 years of Varda's film career, it's tempting to say that she's the most distinguished living woman filmmaker. But that would be to insult her with faint praise. She's one of the most distinguished filmmakers, period."
[wdi_feed id="22″]
Billie Eilish
Billie Eilish When We All Fall Asleep, Where Do We Go
Billie Eilish Redefines Teen-Pop Stardom on a Haunted, Heartfelt Debut Album
Billie Eilish's "When We All Fall Asleep, Where Do We Go?" arrives as a continuation, not an introduction.
Credit

Joseph Okpako/WireImage, via Getty Images
When We All Fall Asleep, Where Do We Go?

NYT Critic's Pick
"I'm the bad guy," Billie Eilish declares in "Bad Guy," the first song on her debut album, "When We All Fall Asleep, Where Do We Go?"; then the music pauses to splice in one spoken, very teenage syllable: "Duh!" You can hear the eyeroll.
Eilish, 17, has spent the last few years establishing herself as the negation of what a female teen-pop star used to be. She doesn't play innocent, or ingratiating, or flirtatious, or perky, or cute. Instead, she's sullen, depressive, death-haunted, sly, analytical and confrontational, all without raising her voice.
[Billie Eilish is not your typical 17-year-old pop star. Get used to her.]
On singles and EPs, like her 2017 EP "Don't Smile at Me," Eilish's songs have treated love as a power struggle, an absurd game, and a destructive obsession, racking up more than a billion streams from listeners who apparently share her sentiments. On her Instagram page, which has more than 15 million followers, she is brusquely anti-fashion, swaddling herself in shapeless, oversized, boldly colored clothes and making silly or ghoulish faces. "I do what I want when I'm wanting to/My soul so cynical," she notes in "Bad Guy." But that's just her starting point. While Eilish's previous releases have featured her flinty, defensive side, her debut album also admits to sorrows and vulnerabilities.
In some ways the album arrives as a continuation, not an introduction. Like her previous releases, it's the work of a very small, decidedly innovative family team. Eilish writes and records her songs with her older brother, Finneas O'Connell, working largely at home. The sound they have built for her is sparse with instrumentation and large with implication. A typical track uses just a handful of parts, nearly all of them electronic: a bass line, a beat, only enough keyboard notes to sketch a harmony. Eilish sings barely above a whisper, a signal of intimacy.
But at any moment, the tracks are likely to flaunt their artificiality: adding samples or sound effects, distorting her voice, suddenly deploying a big bass drop. "Wish You Were Gay" — a guy is ignoring her, and she wishes he was indifferent to her gender rather than her in particular — starts with just acoustic-guitar chords and her voice, tokens of pop sincerity. But the mix also includes a tittering audience and applause at the end, insisting that the song is archly theatrical. In Eilish's digital-native universe, it's impossible to pretend that anything is unobserved or unmediated; everything is self-conscious.
"When We All Fall Asleep, Where Do We Go?" is Eilish's debut album.
Credit

Darkroom/Interscope Records
While albums in the streaming era aren't always made to be heard as a whole, "When We All Fall Asleep, Where Do We Go?" traces a clear arc: from bravado to melancholy. Early in the album are songs like "You Should See Me in a Crown" — an ominously assured, sustained and then slamming claim to power — and the mocking, music-hall flavored "All the Good Girls Go to Hell," as well as "Xanny," a ballad that disdains the trendy overuse of the anti-anxiety drug Xanax. But with a stretch of songs near the end of the album, Eilish turns to thoughts of grief, suicide and loneliness.
"Bury a Friend," with a pulsing, nervous undercurrent and sampled screams, veers between mourning, lashing out and self-destructive thoughts. "Ilomilo" has a briskly plinking, near-ska beat, but it worries over a suicidal friend: "I might break/If you're gonna die not by mistake." In "Listen Before I Go," a glacial piano ballad with looming reverberations, the narrator herself is suicidal; "Sorry, can't save me," she warns, and sirens at the end suggest the worst. It's followed by the whispery "I Love You," a hovering, hesitant confession: "I don't want to, but I love you."
Billie Eilish
"When We All Fall Asleep, Where Do We Go?"
(Darkroom/Interscope)
[wdi_feed id="23″]
Siegfried and Roy
Siegfried & Roy tiger handler says the real cause of 2003 mauling was covered up
Few will forget when a white tiger viciously attacked magician Roy Horn in 2003 during Siegfried & Roy's Las Vegas show.
The attack ended the careers of Horn and his partner, Siegfried Fischbacher, as an audience of 1,500 watched 400-pound tiger Montecore bite Roy and drag him offstage.
The explanation has always been that Roy suffered a stroke, and the tiger reacted to protect him.
Now, trainer Chris Lawrence has spoken out to The Hollywood Reporter, claiming Roy himself is to blame for the accident.
In a long interview, Lawrence says Horn was spending too little time with the tigers before shows, eroding the bond between animal and performer.
"Many of the handlers thought that Roy was treating the cats more like props than he was respecting them for who they were," Lawrence explains to THR. "That can only work as long as there are no variables, which is impossible considering that you're dealing with a living, thinking animal."
Lawrence, 45, has been diagnosed with PTSD and says he is recovering from alcohol abuse, night terrors and suicidal thoughts. He tells THR he's speaking out now to set out the facts before a planned biopic Siegfried & Roy reportedly have in the works.
The night of the accident, Oct. 3, 2003, was Horn's 59th birthday. Because the audience was filled with Horn's friends, the handler says he persuaded Horn to perform with the impressive Montecore.
"This moment haunts me to my core and plagues me with overwhelming guilt," says Lawrence. "I actually talked Roy into using the tiger that would ultimately maul him and end the most successful stage show in the history of Las Vegas."
He says Montecore was quickly off his mark in the performance and into "uncharted waters."
"What Roy did was, instead of walking Montecore in a circle, as is usually done, he just used his arm to steer him right back into his body, in a pirouette motion," Lawrence says. "Montecore's face was right in (Horn's) midsection. By Roy not following the correct procedure, it fed into confusion and rebellion."
When the tiger bit at Horn's sleeve, Lawrence made a move to intervene, tempting him with raw meat. The trainer grabbed Montecore's leash, and the tiger managed to knock both men down.
"I vividly remember thinking, 'Here he comes,' and I experienced all of the things that you hear about prior to your death," he recalls. But the tiger was only interested in Horn, dragging the unconscious performer off the stage.
Horn was rushed to the hospital and survived multiple surgeries. Now 74, he has difficulty walking and talking, which a 2005 USDA report said was the result of a crushed windpipe and damage to an artery carrying oxygen to Horn's brain. Lawrence said the investigators never received his statement detailing his version of events.
The show was immediately shut down.
Lawrence says he believes Horn has never been confronted about his role in causing the attack and has been shielded from reality.
"It would've had to be a private moment with Siegfried, if Roy had asked," the handler says. "Nobody else would've approached him with the hard truth."
Lawrence worked at the Secret Garden, a small zoo on the property of the Mirage that houses big cats, until three years after the incident, but says he quit because of guilt over Horn's injuries and his increasing discomfort around animals.
"It's been 15 years, but I live it every day and every night," he says. "It'll never leave me."
[wdi_feed id="24″]
Emeraude Toubia
Emeraude Toubia • Prince Royce • Shadowhunters
Prince Royce & Emeraude Toubia Get Married in Secret Wedding
The Dominican bachata crooner and Mexican-Lebanese actress have tied the knot, according to an exclusive cover story published by People en Español on Friday (March 29).
The words "introducing Mr. & Mrs. Royce" are printed in large type on the magazine cover that shows a photo of the newlyweds in their tuxedo and wedding dress. More details of their big day is revealed on the cover. "After eight years of dating, Prince Royce and Emeraude Toubia said 'I Do' in an intimate and ultra-private ceremony in the heart of Mexico."
The news came as a big surprise for their fans. See the beautiful photo below.
---
[wdi_feed id="25″]
[wdi_feed id="26″]
NeNe Leakes • Porsha Williams • Cynthia Bailey • Kandi Burruss • Gregg Leakes • Andy Cohen •The Real Housewives of Atlanta
Porsha Williams Shares Body-Shaming Texts She Allegedly Received From NeNe Leakes
By 
Porsha Williams and NeNe Leakes are battling it out on social media.
The Real Housewives of Atlanta stars both posted to their personal Instagram accounts on Friday, sharing alleged texts they sent each other following a controversial episode of their reality show that recently aired on Bravo.
It all started when Porsha posted a series of screenshots from their alleged conversation, in which NeNe seemingly body shamed and bullied the new mom, who just gave birth to a baby girl, PJ, last week.
"This is what my so called 'Big sis' sent me last night 6 days after giving birth," Porsha explained. "@neneleakesis so miserable and ain't happy for nobody. It's not a contest I'm just living my life and being blessed. Yes I posted this since you wanna go on live and speak on me yet again talk & about these text I figured I'd let them see for themselves! #FatShamingANewMomShameOnYou #NonsupportiveEdglessbird #IsThisYourQueen?"
According to the first screenshot Porsha posted, NeNe texted her, "You lying a** big fat hungry b***h! You know I never put my hands on you! Marlo [Hampton], Cynthia [Bailey] nor Kandi [Burruss] can EVER say that!"
"You want an excuse for going in my closet without permission so you can talk yo fake s**t on IG all you want but remember my house is lit wit cameras," the text continued. "Oh and don't forget who was by your side & saved yo wack a** when u pulled Kenya off that sofa. Don't forget nobody f**ked with u in San Fran or in Spain but ME! If u got something to say, say the truth because if I put my hands on you, you will know it."
Additional screenshots reveal that NeNe allegedly continued the bullying, writing things like, "Just remember I'm the HBIC that YOU want to be! Bye b***h" and "Good night big piggy with the busted shape … try dieting! That's something you have never been good at."
NeNe is referring to a recent episode of their reality series, in which Porsha and Kandi entered her closet without permission. NeNe allegedly grabbed Porsha by her belt and broke it as a way to get her out of the closet, though NeNe denies that ever happened.
Shortly after Porsha's posts went live, NeNe responded on her own account, writing, "@porsha4real This is what I sent you after you gave birth! I sent you text messages last nite after I saw on social media what you had said. I could have responded back on social media but I decided to text rather than do that! I know you need viewers to tune into your 3 episode commercial, which is why you doing the most! Bye ankles #HBIC."
NeNe's screenshots reveal that she allegedly texted Porsha a much more positive message about the birth of her and fiance Dennis McKinley's baby girl, to which Porsha responded, "Thank you for checking in and yes I do know you genuinely cared. Thank you."
All of this drama and more will be discussed during the season 11 RHOA reunion, which begins airing Sunday, April 7 on Bravo. In the meantime, hear more on the Housewives in the video below!
[wdi_feed id="27″]
[wdi_feed id="28″]
Hits: 18