https://www.nfl.com/standings
Fewer people watched NFL games in 2018, but those who watched watched more
The NFL's TV viewership increased by an average of 5 percent per game this season. But it would be inaccurate to say that more people watched the NFL in 2018 than in 2017.
In fact, fewer people watched football in 2018. But ratings increased because those who did watch the NFL watched more of it.
Michael Mulvihill, executive V.P. for research at FOX Sports, points out that the NFL's "reach" was actually down this season: In 2018 there were 184.2 million people who watched an NFL game at some points, while in 2017 there were 189.2 million people who watched an NFL game.
But the overall viewership was up because the average fan who watched any football at all watched one more game (17.1 games in 2018 compared to 16.2 games in 2017), and the average viewer of a game stayed tuned in for about three minutes longer this season than last season.
It seems likely that the decline in reach is driven by cord cutters: More and more people watch TV only through Netflix, Hulu and other outlets that don't have NFL games, and those people don't see any football at all. In the past, when almost everyone had a TV that could get the broadcast channels, some people who weren't NFL fans would end up watching a game just because they were bored and flipping through the channels on a lazy Sunday. Now those same people check what's available on Netflix and never come across an NFL game.
Despite that issue — which is an issue that affects all of television, not just the NFL — the league was able to increase its ratings because fans were more engaged with the product. Subjectively, the quality of play seemed to be up this year, and that's reflected in the fact that fans were watching more games, and more likely to watch a game until the end instead of turning off a boring game at halftime.
The issue with fewer people watching is a real one, and one the NFL wants to get its arms around. One of the reasons the league made a deal with Amazon to simulcast the Thursday night games that also air on FOX and NFL Network is that it wants to experiment with attracting those fans who don't have a cable TV subscription. The league still has a lot of work to do on that front.
But as long as the football is good, the fans will watch. This year the football was good, and so were the ratings.
NFL Playoff Schedule 2018: Divisional Round Times, TV Info Released
Tim DanielsDecember 31, 2017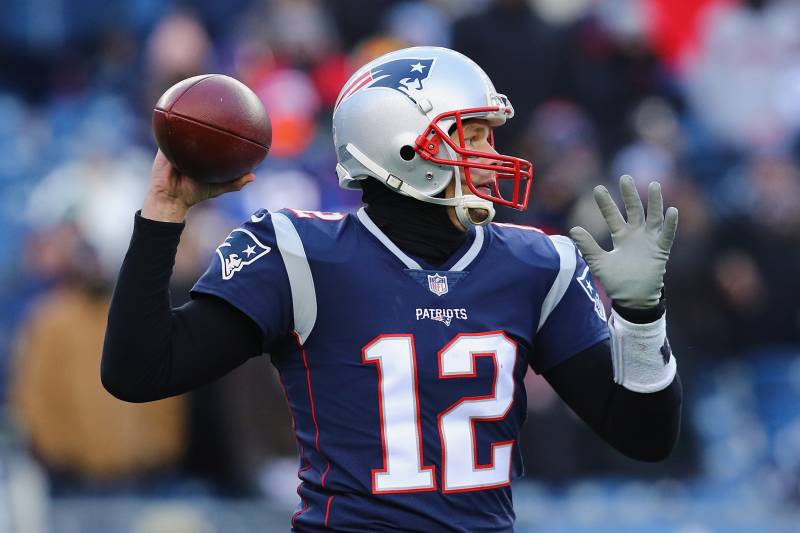 Maddie Meyer/Getty Images
The National Football League released schedule information for the divisional round of the playoffs Sunday night following the conclusion of the 2017 NFL regular season.
Michael Signora, the league's vice president of football communications, passed along the entire slate for the first two weeks of the postseason:
The divisional round will mark the first playoff game for the four teams that earned byes through Wild Card Weekend: the reigning champion New England Patriots (No. 1 AFC seed), Pittsburgh Steelers (No. 2 AFC), Philadelphia Eagles (No. 1 NFC) and Minnesota Vikings (No. 2 NFC).
Back in May, Patriots quarterback Tom Brady told Ian O'Connor of ESPN.com winning his sixth championship to pass the likes of Magic Johnson, Kobe Bryant, Derek Jeter, Mariano Rivera and Tim Duncan while equaling Michael Jordan would be special.
The oddsmakers like Brady and the Pats' chances of winning back-to-back titles.
OddsShark notes New England is listed as the current Super Bowl favorite at 2-1 odds followed by the Vikings (17-4), Steelers (5-1) and Eagles (19-2). The Los Angeles Rams and New Orleans Saints are tied for the best odds from outside the top seeds in each conference (both 10-1).
https://youtu.be/byUFf4IRJG0
10 Oscar-Less Actors Who Deserve That Little Gold Man Already!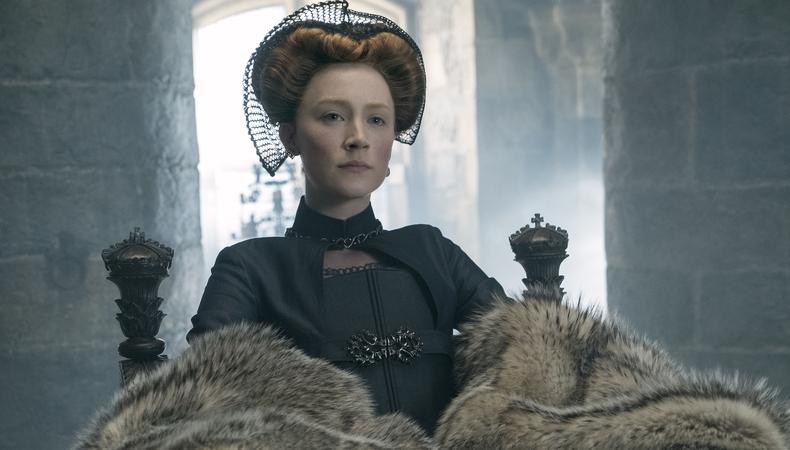 Hollywood's awards shows are like life: You win some, you lose some. After all, the Academy Awards produce more losers than winners each year; only one of five contenders can take home that little gold man. The actors below may humbly claim it's an honor just to be nominated, but we're taking the Academy of Motion Picture Arts and Sciences to task with this roundup of current competitors who deserve to be crowned Oscar winners. (This is, of course, by no means a definitive or complete list! Only a handful of actors with one or more nominations appeared in movies in 2018.) So without further ado, the Oscar should go to...
Amy Adams
Ask any awards pundit which Oscar-less actor has been closest to winning multiple times, and they'll likely name Adams. Her performances in "Junebug," "Doubt," "The Fighter," "The Master," and "American Hustle" were so astonishing, they must have been just barely edged out of the competition. Watch out for Annapurna Pictures' "Vice," in which Adams steals the show as Lynne Cheney.
Angela Bassett
Bassett may only have one Oscar nod to her name, for her ferocious Tina Turner in 1993's "What's Love Got to Do with It?" But come on, Academy—crown the queen of Wakanda! Her work in everything from "Waiting to Exhale" to TV movie "The Rosa Parks Story" deserves truckloads of trophies. And who can forget how she got Stella her groove back?
Annette Bening
This year's "The Seagull" and "Life Itself" are two more reminders of Bening's inimitable charisma and intelligence onscreen. The four-time nominee—for "The Grifters," "American Beauty," "Being Julia," and "The Kids Are All Right"—is considered to be one of today's worthiest leading ladies, so much so that even her non-nominated performances prove Oscar-worthy (the "20th Century Women" snub still stings!).
Glenn Close
Blame it on bad luck or Oscar voters: Close is the most-nominated actor alive who has yet to win. Five of her six nominations (for "The World According to Garp," "The Big Chill," "The Natural," "Fatal Attraction," and "Dangerous Liaisons") occurred in the '80s; since then, her only recognition has been for "Albert Nobbs" in 2012. Another fun fact: her first three were for supporting actress, her latter three for leading. Is 2018's Sony Pictures Classics contender "The Wife" where this pattern ends?
Bradley Cooper
Cooper earned Oscar acting nods three years in a row for "Silver Linings Playbook," "American Hustle," and "American Sniper," but he's in contention this year for more than just performing; Warner Bros.' hit remake of "A Star Is Born" marks the star's big-screen directing debut, plus he co-wrote the script and even collaborated on songwriting with his co-star, Lady Gaga.
READ: Everything You'd Ever Need to Know About the Oscars
Willem Dafoe
Long considered one of Hollywood's most versatile and diligent character actors, Dafoe is finding his way onto shortlists again this year for CBS Films' "At Eternity's Gate," in which he stars as Vincent van Gogh. He's another example of a performer whose work doesn't need to be minted by Oscar to prove award-worthy; look beyond "Platoon," "Shadow of the Vampire," and last year's "The Florida Project" for examples of Dafoe's bizarre brilliance.
Angela Lansbury
Lansbury the Legend also has three Oscar nods to her name ("The Manchurian Candidate," "The Picture of Dorian Gray," and "Gaslight") but the "Mary Poppins Returns" star belongs on this list also for failing to earn favor with the Television Academy—a whopping 18 Emmy nominations and no wins? What gives, Academies?
Joaquin Phoenix
A contender in three 2018 projects—"Don't Worry, He Won't Get Far on Foot," "Mary Magdalene," and "The Sisters Brothers" (opposite fellow Oscar-worthy star John C. Reilly)—Phoenix has come narrowly close to the win in "Gladiator," "Walk the Line," and "The Master."
Robert Redford
Redford makes it onto this list with a caveat; although better known as an actor, he is indeed an Oscar winner for directing 1980's "Ordinary People." The veteran star's résumé is long, yet his only acting nomination is 1973's "The Sting," which could be rectified this year for what Redford has called his last role in Fox Searchlight Pictures' "The Old Man & the Gun."
Saoirse Ronan
Most impressive on this list, perhaps, is its youngest contender: Ronan has three nods to her name at only age 24, for 2007's "Atonement," 2015's "Brooklyn," and 2017's "Lady Bird." Her fabulous titular role in Focus Features' "Mary Queen of Scots" has been hailed as yet another of the Irish star's brilliant turns. Could the Academy come knocking a fourth time?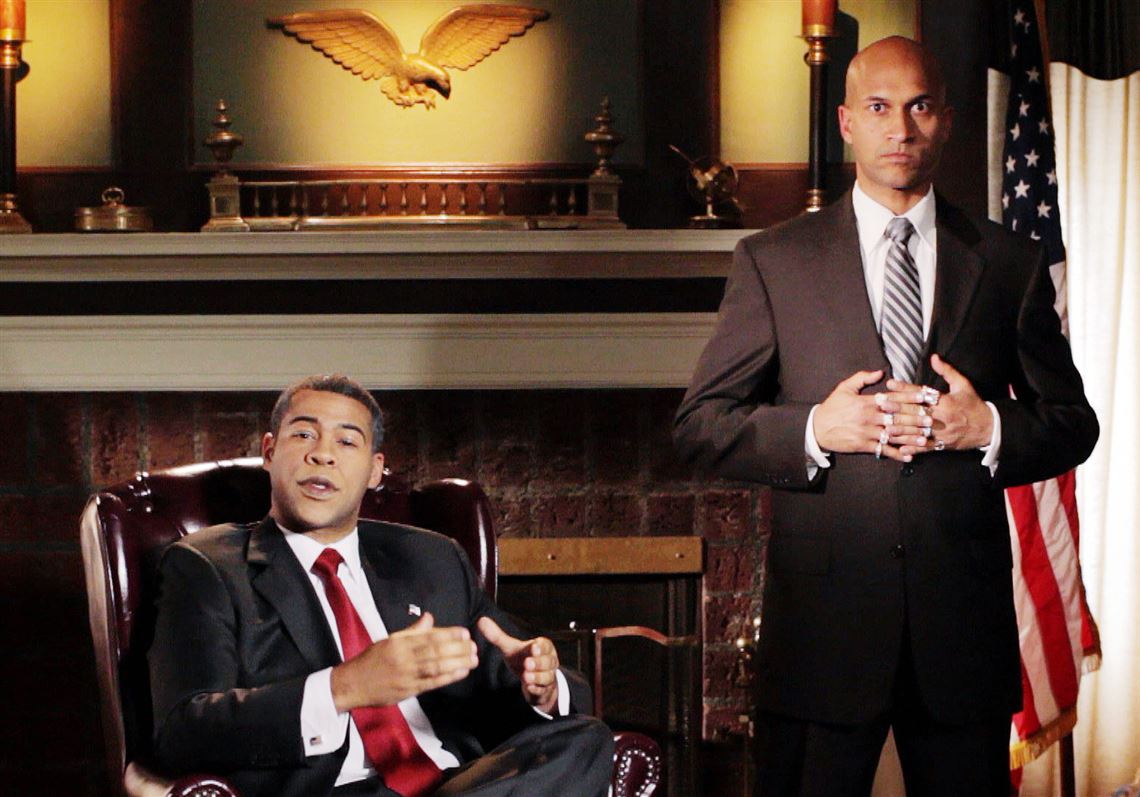 Celebrity duos we'd like to see hosting the 2019 Oscars
At least Mr. Samberg and Ms. Oh will have each other to lean on.
Comedy duos have gone out of fashion on the stand-up circuit — with good reason. Club performers should be connecting with the audience, not the other doofus on stage.
But when it comes to a gig as daunting and massive as overseeing an international awards show, sharing podium duties, as well as the high-stakes pressure, makes sense.
Amy Poehler and Tina Fey showed off the power of two when they emceed the Globes for three sidesplitting ceremonies from 2013 to 2015. Brad Paisley and Carrie Underwood have perfected their Sonny and Cher routine over more than a decade of headlining the CMT Awards.
At one point, the Academy Awards employed half of Hollywood as hosts. In 1958, the roster included Bob Hope, David Niven, James Stewart, Jack Lemmon, Rosalind Russell and Donald Duck. But the Academy has generally stuck to a single host in recent years. The exceptions: Steve Martin and Alec Baldwin in 2010 (they killed) and James Franco and Anne Hathaway in 2011 (they died).
With this year's Oscar host still up in the air after Kevin Hart bowed out, it may be time for the Academy to take another chance on a duo. Here are five suggestions we'd love to see team up for cinema's biggest party — or any other awards show.
KEEGAN-MICHAEL KEY AND JORDAN PEELE
It's only been three years since the end of Comedy Central's "Key & Peele," but we're already pining for a reunion. Since the split, both have padded their credentials, Mr. Key with his critically acclaimed turn as Horatio in the Public Theater's "Hamlet," and Mr. Peele with his Oscar-winning sensation, "Get Out." Hopefully they haven't become too big to bring back some of their sketch show's signature characters, including Barack Obama's "Anger Translator," at least for one night.
WILL FERRELL AND KRISTEN WIIG
These late-night MVPs were never "Saturday Night Live" cast members at the same time, all the more reason why watching them play off each other would be such a treat. The only reason it wouldn't work is if they copied what Michael Che and Colin Jost did at the Emmys last year, turning the ceremonies into a not-very-special edition of "SNL."
TIFFANY HADDISH AND MAYA RUDOLPH
They specialize in scene-stealing on screen, but they also did a pretty slick job of owning the 2018 Oscars ceremony. No one remembers what categories they announced, but memories of Ms. Rudolph moaning about her tight shoes ("My pinky toe fell off") and Ms. Haddish ad-libbing a shout-out to Meryl Streep ("I want you to be my mama one day") lasted long after the Champagne hangovers.
CARL REINER AND MEL BROOKS
During each of Jimmy Kimmel's turns as Oscars host, he gave serious consideration to using these comic legends as his personal Statler and Waldorf, hurling biting commentary from the cheap seats. The idea never materialized — but he was onto something. Why not take it a step further? Plopping Mr. Reiner, 96, and Mr. Brooks, 92, on stage for a whole show may require some rocking chairs, but it would be a worthwhile investment.
STEVE MARTIN AND MARTIN SHORT
Mr. Martin has presided over the Oscars three previous times, but never with his best sparring partner, a spitball of energy eager to make more costume changes during the commercial breaks than Katy Perry in concert. After a multiyear stretch of theater shows, which hinge almost entirely on good-natured ribbing and deflating egos, this pair could step in with little to no notice. If the Academy doesn't hurry up and make a decision regarding its plans for the Feb. 24 event, they may have to.
Did you know today is National Bird Day?
While mostly celebrated in the US, the occasion attracts bird lovers from across the world
Credit: getty
Birdwatchers, bird lovers and pet bird owners, THIS ONE IS FOR YOU!
January 5th is dedicated to birds, from parrots to owls, toucans, cranes, kingfishers, swifts, chickens and everything in between.
The annual holiday, this year celebrated on Saturday, January 5, has more than half a million people taking part.
From birdwatching to studying birds as well as all other bird-related activities, much like Mew Year Day, which celebrates cats, an important part of the occasion is adoption.
For some, this means adopting birds and for others it means raising awareness surrounding the difficulties new bird owners may come across before they take the plunge.
The History of National Bird Day?
Credit: getty
While mostly celebrated in the US, the occasion attracts bird lovers from across the world.
Charles Almanzo Babcock, the superintendent of schools in Pennslyvania first declared the holiday in 1894 in an attempt to advance bird conservation, which is still a big part of the 'holiday' to this day.
And while the Royal Society for the Protection of Birds (RSPB) mark Nation Bird Day a different way, you can now sign up to be a part of the Big Garden Birdwatch.
The massive birdwatch takes place from Saturday, January 26 to Monday, January 28 - with free packs sent out to those who sign up!
Find more from our'Did You Know Series' by visiting us on Facebook.
Happy National Bird Day 2019: Theme, Significance, Facts, Quotes, Images & Pictures
Happy National Bird Day 2019: Theme, Significance, Facts, Quotes, Images & Pictures: National Bird Day is celebrated on January 5 annually all across the globe by the Nature lovers, bird lovers and bird watchers. National Bird Day is one of several selected holidays celebrating birds.
National Bird Day 2019
The day is celebrated to put emphasis on the birds and critical issues for the protection and survival of birds. About 10,000 bird species in both, pet birds and wild birds are in the risk of extinction. National Bird Day was created to promote avian awareness.
National Bird Day 2019: Facts
Ostriches have the largest eyes of any land animal. They have eyes bigger than their brain.
Some ducks sleep with one eye open. In a group of 5 ducks, 1 duck is given the charge to guard the perimeter. So that duck sleeps but with one eye open so that if there is any activity nearby, it can detect easily.
Hummingbirds are smallest and least weight birds in the world. An average Hummingbird weighs around 4-5 grams.
Parrots are good learners. If taught properly, they can learn up to hundreds of words.
The skin of penguin acts as camouflage both on land and water.
National Bird Day 2019: Celebrations
To celebrate this day annually, many activities are organised for the avian lovers. Some of the activities that are organised are:
Bird-watching: Bird-watching or birding is a practice of wildlife observation in which the observing the birds could be a fun activity or could be the citizen science. It is done through the naked eyes, through binoculars and telescopes, through listening to the bird sounds or watching birds through public webcams.
Studying Birds: People study birds in different aspects according to their interests. Many people study about bird's behaviour, body structure, species, aviation, visual appearance, migration, etc. Study of birds is also known as Ornithology. Ornithology is a branch of Zoology.
Enlightening others: People share their views on this day and educate each other about the birds they know. Many people demonstrate that how they trained their Parakeet or what food they put for their birds.
Other bird-related activities: Activities such as feeding the bird, games like identify the birds, etc. are held.
A very significant National Bird Day activity is bird adoption. On this day many bird fanatics adopt birds and keep them as pet.
Many people spend this day by learning and educating other the proper care, clean-up, noise and biting, feeding, diet of the birds for daily interaction.
Woman in vegetative state for 10 years, apparently assaulted, gives birth to baby boy: Report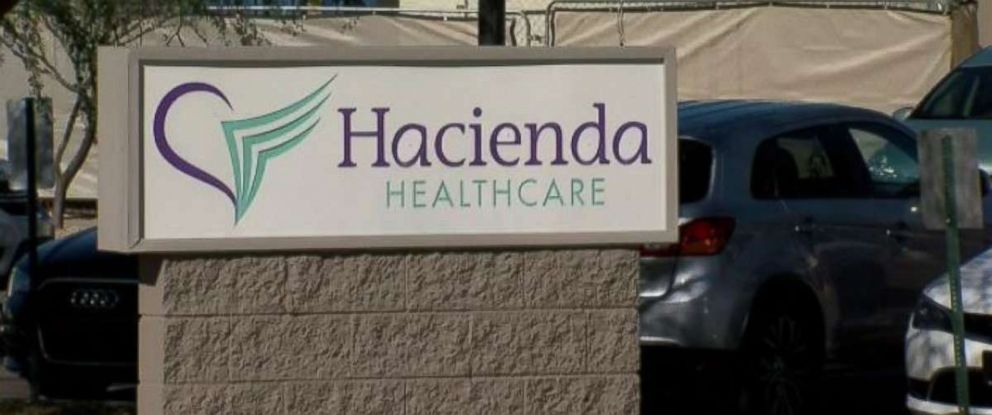 Phoenix police are investigating a report of sexual assault committed against a female patient who had been hospitalized in a vegetative state for a decade after the woman stunned hospital staffers when she gave birth to a child last month.
While citing patient confidentiality laws in declining to confirm the details of the alleged assault, first reported by Phoenix CBS affiliate KPHO and confirmed in part by Phoenix ABC affiliate KNXV, Hacienda Healthcare released a statement this week that did not refute the description of the alleged incident reported by KPHO.
A Phoenix police spokesman told KNXV that "the matter is currently under investigation."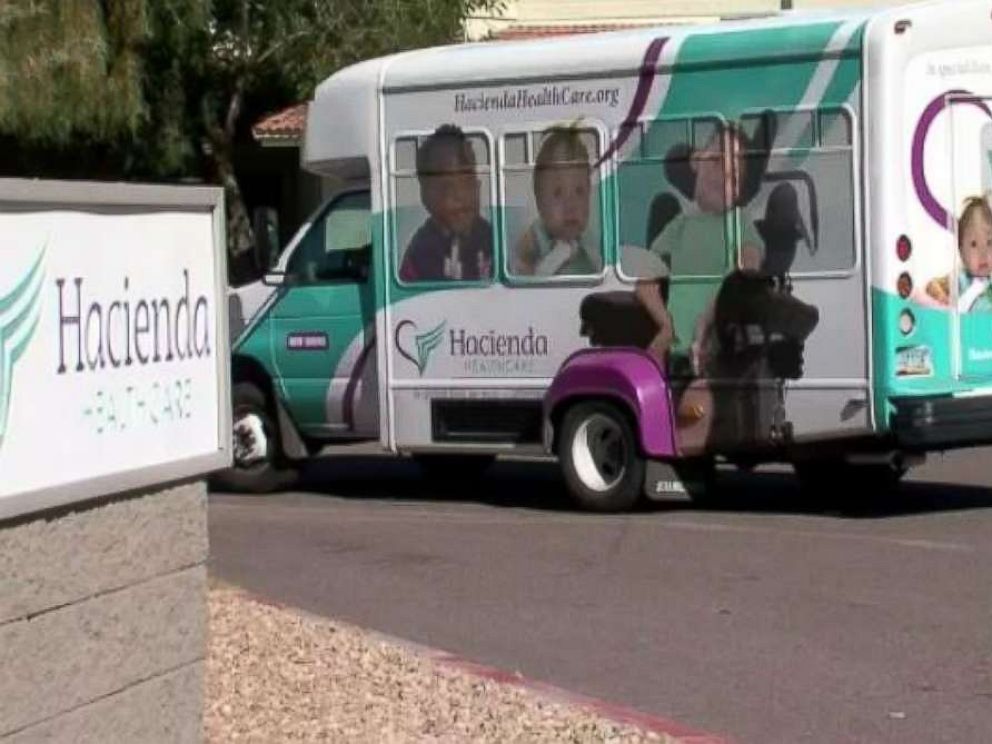 "As an organization, Hacienda HealthCare stands fully committed to getting to the truth of what, for us, represents an unprecedented matter," David Leibowitz, spokesman for Hacienda Healthcare, said in a statement. "We are already conducting a comprehensive internal review of our processes, protocols, and people to ensure that every single Hacienda resident is as safe and well cared for as possible. Anything less than that is unacceptable to our team, our company's leaders and the communities we serve."
In a second statement released on Friday, the health-care facility said that officials there had "recently become aware of a deeply disturbing incident involving the health and safety of a Hacienda resident." That statement went on to say that the facility "will continue to cooperate fully with law enforcement and all the relevant regulatory agencies regarding this matter.
Sources cited by KPHO said that the woman had been a patient at the facility for at least 10 years following a near-drowning incident that left her in a vegetative state. The woman, according to the sources cited by KPHO, gave birth to a healthy baby boy on Dec. 29 last year.
"None of the staff were aware that she was pregnant until she was pretty much giving birth," a source told the news station. "From what I've been told she was moaning. And they didn't know what was wrong with her."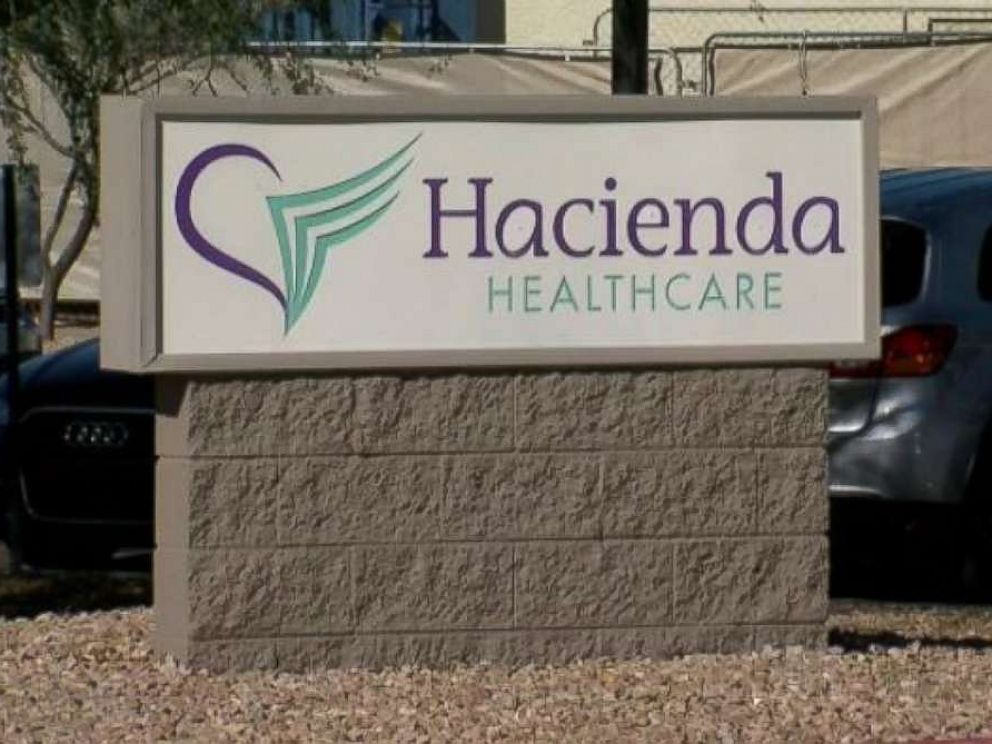 The source went on to tell the news station that the woman would have been defenseless against a sexual assault, and unable to even communicate the fact that she was assaulted or was pregnant.
The Arizona state Department of Health Services confirmed to KNXV on Friday that the facility, which has been operating for decades, is being mandated to operate with more guidelines, which include increased security, increased staff presence during interaction with patients and increased monitoring of patient care areas. All male health-care aides are now being required to provide treatment to female patients with another person in the room.
By late Friday, Arizona Gov. Doug Ducey's office released a statement saying he had been "informed of the situation that occurred at this healthcare facility and finds the reports deeply troubling."
The statement went on to say that "our top priority is patient safety. To that end, we are re-evaluating the state's contract and regulatory authority as it relates to this facility and have been working closely with state agencies to ensure all necessary safety measures are in place."
Hits: 120