#1

The Weather Channel – Home
Entertainment Studios Will Launch Spanish-Language Weather Channel In 2020
by Dade Hayes
February 11, 2019 8:35am
THE WEATHER CHANNEL
Byron Allen's Entertainment Studios will launch what it calls the first Spanish-language weather streaming service: The Weather Channel en Español.
RelatedCity Of Los Angeles Sues The Weather Channel App For Deceptive Data Collection Practices
Entertainment Studios, whose assets include TV networks, syndicated TV series and a film distribution company, bought the Weather Channel linear network and its streaming service, Local Now, in 2018.
The company's announcement about the Spanish-language expansion said The Weather Channel en Español will launch in the first quarter of 2020. It will feature Spanish-speaking weather reporters and show hosts throughout the day on weekdays and weekends. Weather reporters will forecast weather conditions in the U.S. and its territories such as Puerto Rico, as well as in Mexico and Central America, both from the studio and in the field during weather events.
"The Hispanic marketplace is indexing extremely well with streaming services and is severely underserved. Our launch of The Weather Channel en Español is historic, and is a recognition of the continued and significant growth of the U.S. Hispanic population and the constant need to keep the entire public informed and safe as multi-billion dollar weather disasters are on the rise – especially in underserved communities where Spanish is spoken as both the primary and secondary language in millions of households throughout America," said Byron Allen, founder, chairman and CEO of Entertainment Studios. "I am proud to say that all year long, viewers of The Weather Channel en Español will be able to increase their safety and awareness of extreme weather events with the full support of the No. 1 weather news network, and its vast resources, infrastructure, technology, and scientists."
The Weather Channel began broadcasting in 1982. Allen's acquisition of the network did not include the weather.com site or the Weather Channel app. The digital assets are owned by IBM.
Subscribe to Deadline Breaking News Alerts and keep your inbox happy
Byron Allen's Entertainment Studios Announces Launch Of Free Ad-Supported Live Streaming Network: The Weather Channel En Español
First 24/7 Advertiser-Supported Spanish Language Live-Streaming Weather Network Launches in First Quarter of 2020
LOS ANGELES, Feb. 11, 2019 /PRNewswire/ -- Entertainment Studios, one of the largest independent producers and distributors of first-run syndicated television programming for broadcast television stations, and owner of eight 24-hour HD television networks now serving nearly 160 million subscribers -- including The Weather Channel television network and its streaming service Local Now -- proudly announces the launch of the first Spanish language weather streaming service: The Weather Channel en Español.
The Weather Channel en Español will launch in the first quarter of 2020, and will utilize the full resources of The Weather Channel -- the number one weather network in the country. The Weather Channel en Español will feature Spanish-speaking weather reporters and show hosts throughout the day on weekdays and weekends, with the weather reporters forecasting weather conditions in the U.S. and its territories such as Puerto Rico, and Mexico and Central America. In addition to covering the forecast from the studio, The Weather Channel en Español will have Spanish-speaking reporters located in the field during weather events. Viewers will be able to track storms and other significant weather events and their aftermath from their communities and the communities of their loved ones.
"The Hispanic marketplace is indexing extremely well with streaming services and is severely underserved. Our launch of The Weather Channel en Español is historic, and is a recognition of the continued and significant growth of the U.S. Hispanic population and the constant need to keep the entire public informed and safe as multi-billion dollar weather disasters are on the rise – especially in underserved communities where Spanish is spoken as both the primary and secondary language in millions of households throughout America," said Byron Allen, Founder/Chairman/CEO of Entertainment Studios. "I am proud to say that all year long, viewers of The Weather Channel en Español will be able to increase their safety and awareness of extreme weather events with the full support of the number one weather news network, and its vast resources, infrastructure, technology, and scientists."
About Entertainment Studios
Chairman and CEO Byron Allen founded Entertainment Studios in 1993. Headquartered in Los Angeles, it has offices in New York, Chicago, Atlanta, and Raleigh. Entertainment Studios owns eight 24-hour HD television networks serving nearly 160 million subscribers: THE WEATHER CHANNEL, PETS.TV, COMEDY.TV, RECIPE.TV, CARS.TV, ES.TV, MYDESTINATION.TV, and JUSTICE CENTRAL.TV. Entertainment Studios also owns the LOCAL NOW streaming service, powered by THE WEATHER CHANNELand content partners, which delivers real-time, hyper-local news, weather, traffic, sports, and lifestyle information. Entertainment Studios also produces, distributes, and sells advertising for 43 television programs, making it one of the largest independent producers/distributors of first-run syndicated television programming for broadcast television stations. With a library of over 5,000 hours of owned content across multiple genres, Entertainment Studios provides video content to broadcast television stations, cable television networks, mobile devices, multimedia platforms, and the World Wide Web. Our mission is to provide excellent programming to our viewers, online users, and Fortune 500 advertising partners.
Entertainment Studios Motion Pictures is a full-service, theatrical motion picture distribution company specializing in wide release commercial content. ESMP released 2017's highest-grossing independent movie, the shark thriller 47 METERS DOWN, which grossed over $44.3 million. In 2018, ESMP also released the critically-acclaimed and commercially successful Western HOSTILES and the historic mystery-thriller CHAPPAQUIDDICK. Upcoming releases include the animated feature ARCTIC DOGS starring Jeremy Renner, Heidi Klum, Alec Baldwin, and Anjelica Huston, and the sequel to 47 METERS DOWN, 47 METERS DOWN--UNCAGED. The digital distribution unit of Entertainment Studios Motion Pictures, Freestyle Digital Media, is a premiere multi-platform distributor with direct partnerships across all major cable, digital and streaming platforms. Capitalizing on a robust infrastructure, proven track record and a veteran sales team, Freestyle Digital Media is a true home for independent films.
About The Weather Channel
Since its launch 37 years ago, The Weather Channel television network has become the top-rated and most widely distributed weather network in America. The Weather Channel television network has been the leader in severe weather coverage, providing the most comprehensive analysis of any media outlet and serving as the nation's only 24-hour source of national storm coverage. With trusted meteorologists who analyze, forecast and report the weather, its expertise is unrivaled. The network posted its highest ratings in its history during 2017's historic Hurricane Irma and was the highest-rated cable network during recent hurricanes Harvey and Michael. In 2018, The Weather Channel was nominated for an Emmy for its coverage of Hurricane Harvey and brought new life to weather forecasting by introducing its award-winning Immersive Mixed Reality (IMR) presentation. For eight years in a row, Harris Poll has ranked The Weather Channel as the "TV News Brand of the Year," and in 2018, the Ipsos poll ranked The Weather Channel as The Most Trusted Name in News media.
About Local Now
Local Now is a streaming service that is changing the way Americans get news about their communities. Powered by The Weather Channel and content partners, Local Now delivers real-time, hyper-local news, weather, traffic, sports, and lifestyle information. With unique technology that transmits localized information to hundreds of markets across the United States, Local Now delivers the same information seen in a 30 to 60 minute local news broadcast segment, on-demand and in a fraction of the time. Local Now is available on Sling TV, YouTube TV, MobiTV, fuboTV and other major OTT platforms. It is also available in the iOS, Android, Roku and Amazon Fire app stores as well as desktop.
Fantasy Football: Our expert's starting XI for the Champions League Round of 16
05:01
2/11/19
COMMENTS(1)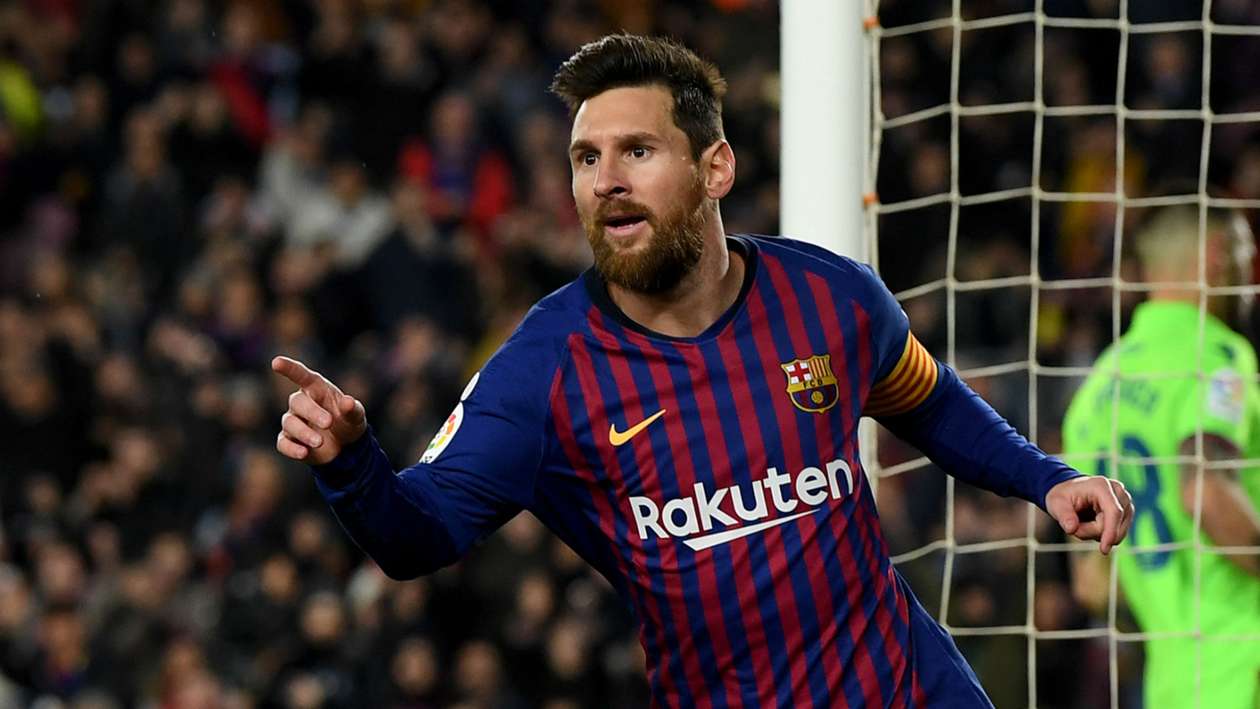 Getty Images
We are just a day away from the return of Champions League action and our fantasy expert is back to share his personal XI ahead of the Round of 16.
There are some notable exceptions such as Cristiano Ronaldo and Mohamed Salah, who filled up the scoresheet both in real life and Fantasy in this competition last season.
Unfortunately, neither have really been able to hit their stride in the Champions League this season, having scored a combined four goals despite both being top five in shots (28 and 24 respectively).
Throw in their exorbitant prices and the fact that both will be facing very tough defences, and they look more must-avoids than must owns.
The other interesting trend in this team is the willingness to forgo high-priced midfielders and instead opting for cheaper, high-upside options and spending that excess money on stronger forwards and defenders.

GK: Ederson Moraes - Manchester City, £6.5m, owned in 11.49% of teams
The Brazilian keeper has not been as incredible as he was last season, but he still has the second most clean sheets in the Premier League and will face a Schalke side in the Round of 16 who are 13th in their own league in goals scored.
DEF: Joshua Kimmich - Bayern Munich, £6.8m, owned in 19.93% of teams
Only two players have more assists in Europe's top five leagues (Hazard, Messi) and while Bayern's opponents (Liverpool) still have the same players that so nearly took them to Champions League glory last season, they aren't even in the top 10 in goals scored in this competition this campaign.
DEF: Aymeric Laporte - Manchester City, £6.5m, owned in 11.13% of teams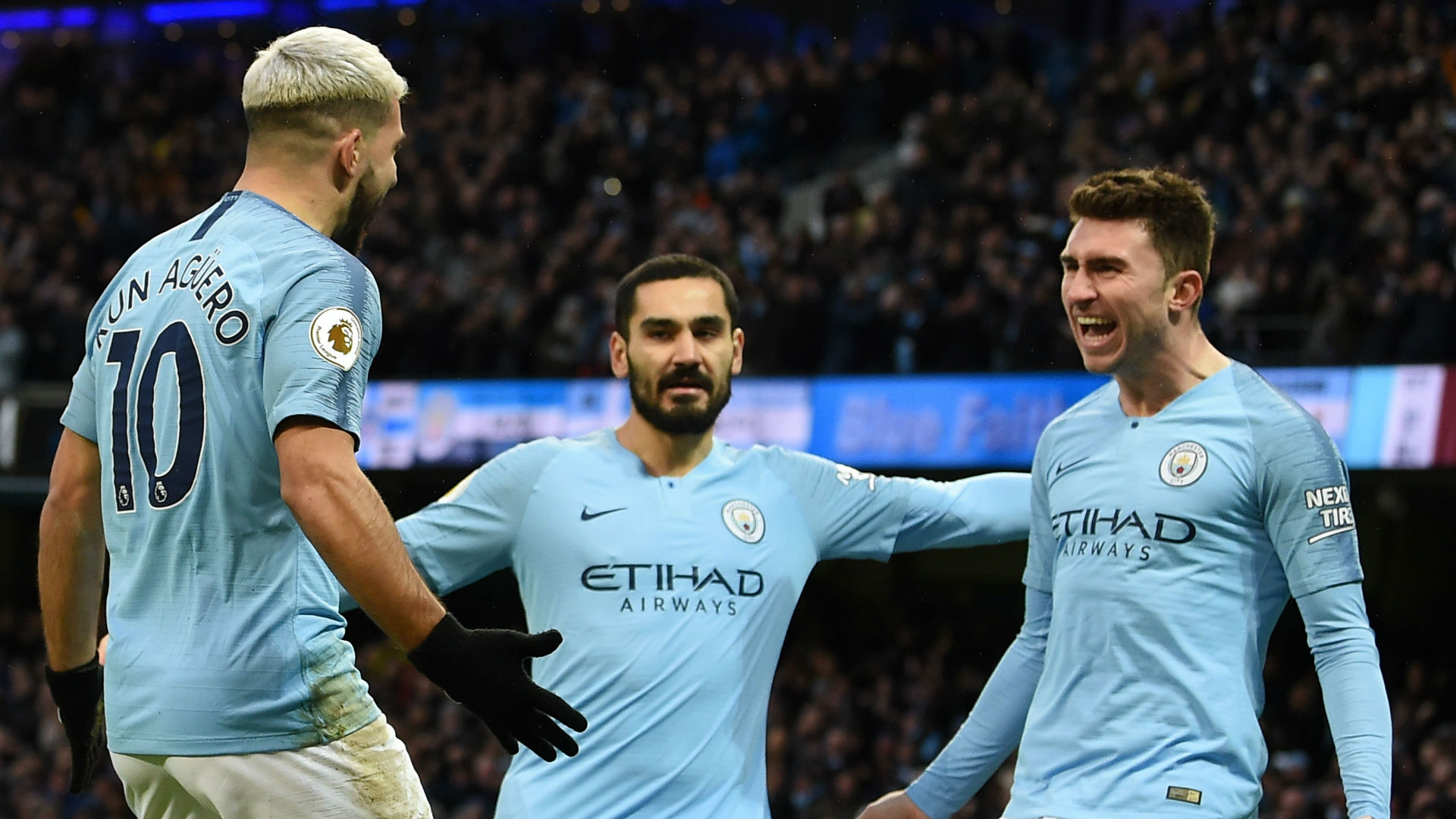 Laporte has quickly become one of the best defenders in Europe, offers a decent goal threat as a centre-back, and, like Ederson, will come up against a Schalke defence this week that scored fewer group stages goals that any club that advanced (six).
DEF: Raphael Guerreiro - Borussia Dortmund, £6.2m, owned in 7.25% of teams
His ownership and price are both shockingly low considering he led all defenders in goals, clean sheets, and points during the group stages and he could actually do even more in the Round of 16 as he has been playing as a winger since November.
MID: Raheem Sterling - Manchester City, £7.5m, owned in 17.31% of teams
An asterisk should be used here as we obviously have no idea who manager Pep Guardiola will play by the time this match rolls around but, considering City boast the second-most Champions League goals this season, you're going to want/need some Manchester City cover in your team.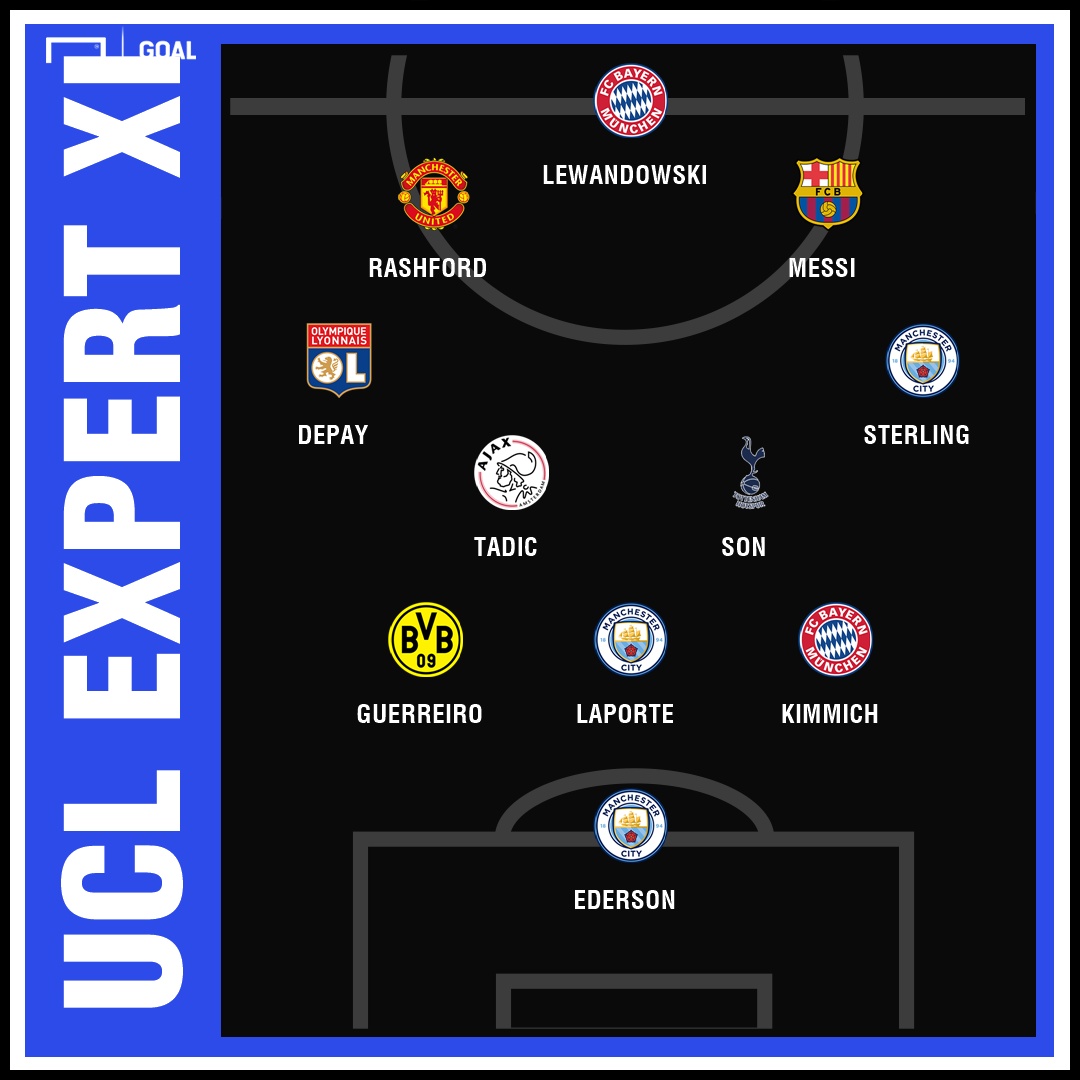 MID: Dusan Tadic - Ajax - £7.0m, owned in 9.31% of teams
Tadic was a sneaky pick in my Expert XI at the start of the tournament and considering he only went and led all Champions League midfielders in points with 48, I'm going to stick with him so long as Ajax are in the competition, regardless of opponent.
MID: Son Heung-min - Tottenham, £6.9m, owned in 4.06% of teams
This may be a surprise to some of you considering the defensive stats mentioned for Guerreiro, but Son has been on absolute fire in the Premier League (8g, 3a in the last 10 matches) and has scored eight goals in his nine matches against Dortmund earning him his "Beekiller" nickname.
MID: Memphis Depay - Lyon, £7.0m, owned in 9.53% of teams
Depay was another player that I picked at the start of the season and he keeps his place as well as no Champions League player has provided more domestic chances created (76) or accurate crosses (56) than the Dutchman this season.
FOR: Lionel Messi - Barcelona, £8.4m, owned in 43.79% of teams
He's the most owned player in the game, and for good reason seeing as he finished with the second most goals in the group stages… despite starting only three of Barcelona's six matches.
FOR: Robert Lewandowski - Bayern Munich, £8.7m, owned in 22.34% of teams
Lewandowski has been unstoppable in the Champions League this season and if you think Liverpool will be the ones to do it without Virgil van Dijk or Joe Gomez available, think again.
FOR: Marcus Rashford - Manchester United, £7.1m, owned in 2.98% of teams
With differential darling Chalov no longer selectable, Rashford steps into the team as a high-upside play and, considering his recent form (5g in last 6 starts) I'm willing to trust his form over his fixture (PSG) for the Round of 16.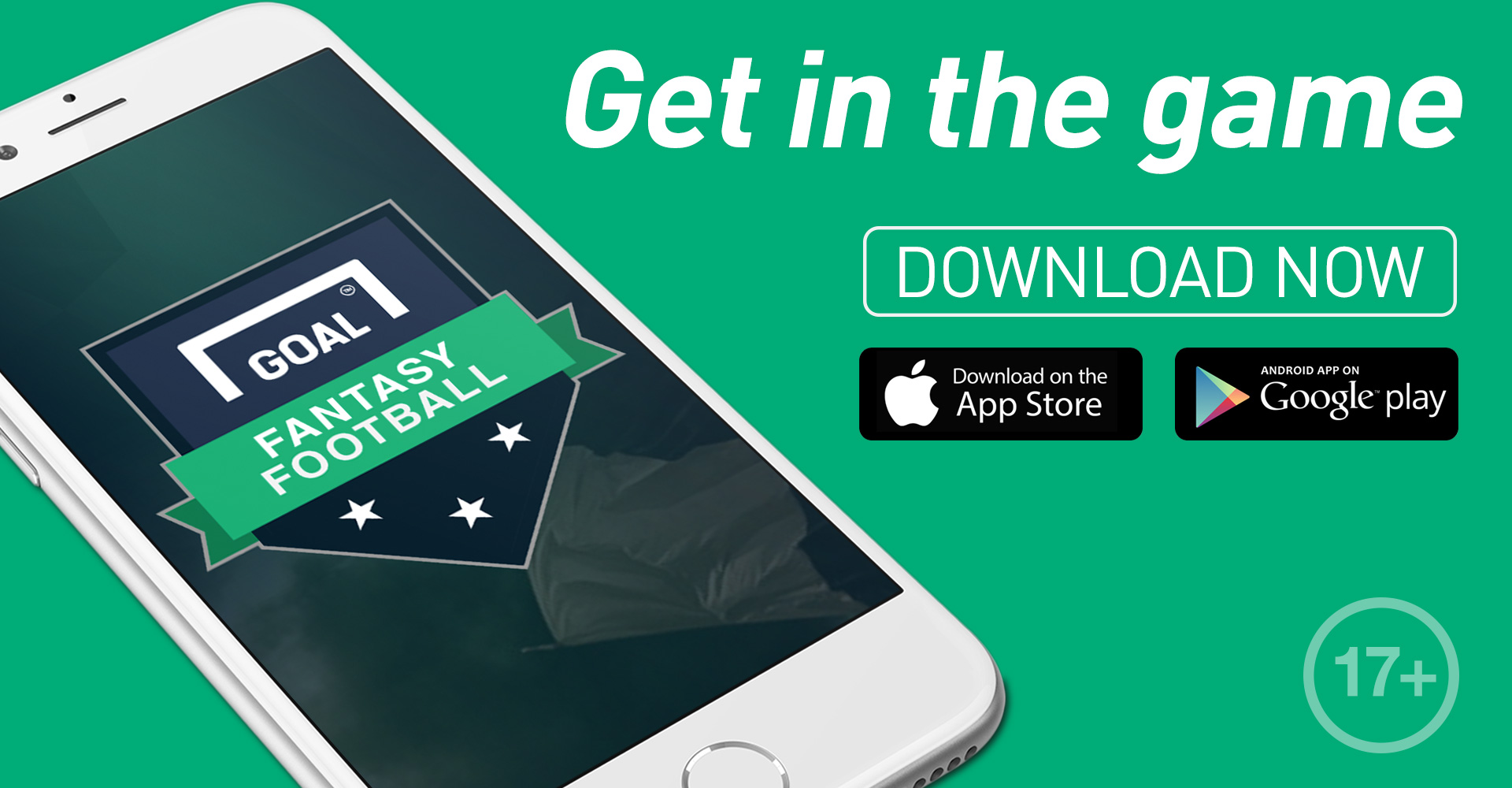 #3

Israel • Human Rights Watch • Sarah Leah Whitson • Antisemitism • Semitic people • Anti-Zionism ,Pittsburgh • Antisemitism • Semitic people • Jewish people
Human Rights Watch exec clarifies 'Israeli interference in UK politics' remark
Sarah Leah Whitson, who heads the body's Middle East division, faced a flurry of criticism over comments, but claimed she's referring to an app online called Act.IL
A senior executive at Human Rights Watch has said she was only referring to a "problematic" Israeli app when she tweeted about "Israeli interference in domestic UK politics".
Sarah Leah Whitson faced a flood of criticism from Twitter users over the weekend after reposting a claim that Israel was behind a "manufactured" attempt to smear Labour leader Jeremy Corbyn because of his pro-Palestinian stance.
The app in question is called Act.IL which aims to "leverage the power of communities to support Israel's image" and to "organise the pro-Israel community to work efficiently together via social media, thus creating a wide-scale impact".
The Electronic Intifada article she reposted suggested, among other things, that "the Labour right and the Israel lobby may be planning a damaging split from the party". It also referenced an undercover Al-Jazeera documentary in which an Israeli embassy official was heard discussing how to "take down" a pro-Palestinian cabinet minister.
On Saturday, Whitson re-tweeted the article, adding: "Why is this #israel interference in domestic UK politics acceptable? Is it only a problem when Russia does this?"
She later said: "Some friends on Twitter have said they think my tweet is open to misinterpretation and bears clarification. My tweet commented only on the Israeli government's problematic promotion of the app in the UK.
"Rising antisemitism is clearly an important issue in the UK, the US and many other places, and one that authorities, political leaders and all of society need to take seriously. So is hatred against many different religions and minority groups."
Pittsburgh Imam responds after being caught in anti-Semitic talk
Pittsburgh Imam Naeem Abdullah responds to MEMRI exposure of his statements, adding: "They are a bunch of liars" and "Their only intent was to slander Muslims."
(February 10, 2019 / MEMRI)
In late January 2019, MEMRI released clips of lectures and sermons of Pittsburgh-based Iman Naeem Abdullah, of the Masjid Al-Mu'min mosque and the Nur Uz-Zamaan Institute in Pittsburgh, Pennsylvania. In the clips, Imam Abdullah stated that the Jews are "running everything" and "have all the money," and that Allah changed some of them into apes and pigs.
He said that according to the Koran "we are asking Allah to guide us on the straight path and [to not] make us like the Jews … 'And not like those who go astray'—the Christians" and that Moses and Jesus and their true followers were Muslims, and went on to relate the well-known story, that he identified as from the Koran, about Allah transforming a group of Jews into apes and pigs. He added that Muhammad's expulsion of the Jews from Medina "is clearly and obviously relevant to our situation" and that "we have to be the exact opposite" of those Jews. He also claimed that Judaism and Christianity had been co-opted by the "religion of white supremacy" and made into "white-supremacist religions."
MEMRI also found, in Imam Abdullah's broadcasts on Nur Uz-Zamaan's Radio Station, a discussion of "offensive jihad," and statements that he had shared a house in New York with Tarik Shah, "one of my wazirs [deputies]," who in 2005 was charged with conspiring to provide material support to Al-Qaeda, and pleaded guilty to conspiracy. He also claimed that 9/11 and most other terrorist attacks were false flag operations, and underlined that according to Islamic history, Jews and unbelievers could not be trusted, that their agreements "ain't worth nothing," and that Jews are cowards (read MEMRI's Jan. 30 report on Imam Abdullah's statements and view videos here).
Islamic Center of Pittsburgh: Imam Abdullah to deliver lecture, Q&A at community dinner 
According to an announcement by the Islamic Center of Pittsburgh (ICP), Imam Abdullah was to deliver a lecture on the subject of "The Importance Of Gathering at the Masjid [Mosque]" and lead a Q&A at the center's January 26, 2019 community dinner. The announcement was posted January 24 and 25, 2019 on the Facebook pages of Naeem Abdullah and Masjid Al-Mu'min,[1] but MEMRI was unable to find it on the ICP website or ICP Facebook page.
In December, the Pittsburgh City Paper named the ICP "Pittsburgher of the Year" for its activity leading fundraising for the Tree of Life synagogue shooting victims; ultimately, over $238,000 was raised.[2]
Imam Abdullah's response to MEMRI report
In response, Imam Abdullah released a 27-minuted video titled "Setting the Record Straight & Addressing the Slanderous Attacks Against Me #MEMRIslander," posted on the Nur Uz-Zamaan YouTube channel on Feb. 4, 2019, and published the same day a similar "official statement" in text form on Masjidalmumin.org.[3] It should be noted that Imam Abdullah's response follows the same pattern as other imams we have exposed: If their original sermon or lecture is in Arabic, they claim that it is mistranslated; if it is in English, they claim that it is taken out of context or misconstrued; following denunciation of MEMRI, they offer an apology of some kind. It is also notable that except for addressing his "apes and pigs" comments, Imam Abdullah did not mention the other allegations he made about Jews: "running everything," "have all the money," being untrustworthy, along with other unbelievers, that their agreements "ain't worth nothing," and that they are cowards. The same allegations against Jews appear frequently in statements by imams and sheikhs across the Middle East and also in the West.
Imam Abdullah began by calling the MEMRI report on his statements a "purposeful miscontextualization" of content "reworked in order to support this anti-Semitic, anti-law enforcement, pro-violence false narrative," adding: "Anyone, Muslim or not, who listens to the entirety … of any of these lectures would agree that they don't promote any of the aforementioned negative stereotypes."
He said that he does not "personally hate nor do I teach hate of any faction of the Jewish Community," calling doing so "un-Islamic." With regard to his Koranic reference to Jews being transformed into apes and pigs, he referred to the event as "something miraculous that happened long before the coming of Prophet Muhammad" and added: "Classical Koranic commentators and scholars in general have stated this transformation was not figurative but literal, [and that these Jews] didn't live long, nor did they procreate." He added that he has "always used this Koranic story to highlight" that "Muslims should not use the letter of the law to justify or to maneuver around the spirit of the law, and in the face of evil or wrongdoing, Muslims should not participate in the act [nor] remain silent or neutral." He concluded: "I guarantee that if one were to listen to the entire section of that talk it would be clear that this talk had very little or anything to do with Jews. It was a Koran-based, historical reference which promotes Islamic morals and ethics."
With regard to his mention of Muhammad's expulsion of the Jewish tribes from Medina and that "this is clearly and obviously relevant to our situation," and that Muslims should "take a lesson" from it, into which he interjected that "Jews have all the money." He said: "Anyone who knows the Seerah or biography of the Prophet … knows that they were not expelled from Madinah because they were Jewish … [but] due to various acts of treason against the state."
He said with regard to his reference to black nationalism, "living under occupation," and other references that in his "original, unedited lecture" there was "nothing wrong, subversive or criminal" about his discussion of "black nationalism" and listed young black men killed by police in the United States.
Imam Abdullah then went on to state: "In conclusion, it was not my intention to address or untangle all of the less-than-half-truths used to construct this false narrative of antisemitism, etc. … My only intent was/is to go on record and challenge these false allegations." Addressing "my Muslim family, Imams, Scholars and leaders," he said: "If I have said anything that was Islamically incorrect, baseless, false or inciting to violence I'm more than willing to offer a retraction, correction and public apology!" He added that he would not be writing directly to MEMRI, because he said "it was clear from the outset that they intended to distort my words and they are a bunch of liars" and that "their only intent was to slander Muslims and try to target us for all types of smear campaigns."
#4

Newcastle United F.C. • Rafael Benítez • Wolverhampton Wanderers F.C. • Miguel Almirón • 2018–19 Premier League , Rafael Benitez Confirms He's Staying At Newcastle United
Wolves vs Newcastle, Premier League LIVE: Follow all the action as it happens from Molineux
Wolves host Newcastle at Molineux in the Premier League on Monday night
Nuno Espirito Santo's side can gain a four-point cushion in seventh
Rafa Benitez's side have dropped to 17th after results over the weekend
Wolves XI: Rui Patricio, Bennett, Coady, Boly, Doherty, Jonny, Dendoncker, Neves, Moutinho, Raul, Jota
Newcastle XI: Dubravka, Yedlin, Schar, Lascelles, Lejeune, Ritchie, Hayden, Longstaff, Atsu, Perez, Rondon
Wolves have the chance to take a firm grip on seventh place in the
when they host Newcastle at Molineux on Monday night.
Victory will give Nuno Espirito Santo's side a four-point cushion over Watford in mid-table safety.
Rafa Benitez, meanwhile, has seen his side slip to 17th over the weekend and they are only out of the relegation zone on goal difference. They could move as high as 14th with three points.
Join Sportsmail's JAMES DUTTON for all the LIVE action in the midlands with kick-off at 20.00 GMT...
Put your money on Rafa's men
Punters are backing Newcastle for a surprise win at Wolves, according to Bookmakers.tv
Teams around the relegation zone - including Huddersfield and Crystal Palace -  have recently enjoyed success at Molineux and bookies have cut the odds of an away win from 11/2 to 7/2, as over a third of wagers placed today come in for the Magpies.
Another factor could be the presence of record signing Miguel Almiron, who is just 4/1 to reward Rafa Benitez with a debut goal.
Despite only being separated from the relegation zone by goal difference, bookies expect the Toon to survive this season, rating them only the 6th most likely side for the drop at 11/2.
'We're not here for the records, we're not here for that. What we are here for is to improve, to work as a team, stay humble and work hard, trying to achieve the best performance that we can in every game.
'This is the mentality that we have.
'At Molineux on Monday against a tough team and we have to work very hard, improve things that we have to improve and back in Molineux with the support of our pack, we'll try it.'
'When you talk with him, he is ready, mentally he is ready and says he wants to play and is available,
'You can see him in training, he is very dynamic, he is always involved, so that is fine. But it is the Premier League and the physicality, you have to cope with that.'
'There are some good players in the MLS. At times you have to bring them here to find out how good.
'But he is different to the players we have. And that is what we were looking for, running in between the lines and behind the defenders, scoring goals and making passes.
'We know he needs to adapt, so we will see if he is strong enough to do the same thing as he was doing in the MLS, on the ball and without it.'
Almiron on the bench
Only a place on the bench for Newcastle's £21m capture from MLS. Miguel Almiron may well make his debut in the second half.
Debut time?
Newcastle's new record signing Miguel Almiron is on the pitch ahead of kick-off. Will he be making his debut tonight?
Team news shortly
Team news to come in the next 10 minutes as Wolves host Newcastle under the lights at Molineux. Are we ready for the light show ahead of kick-off?
Good evening
Hello and welcome. It's Monday Night Football in the Premier League and we have Newcastle going to Wolves. It may not seem like much, but there's plenty riding on it for the visitors who only lie outside the relegation zone on goal difference
#5

Lake Shore Drive • Chicago Sky 5 Live Over Lake Shore Drive
Northbound Lanes of Lake Shore Drive Closed for 'Structural Emergency' on Bridge
Monday's evening rush hour is expected to be impacted by the closure, CDOT said.
Published 2 hours ago | Updated 5 minutes ago
NOTE: NBC Sky 5 is live at the scene as crews work to repair the bridge. Feed may experience intermittent disruptions.
Northbound lanes of Lake Shore Drive were closed Monday between Monroe Street and Grand Avenue for a "structural emergency" on the bridge, officials said.
The section was closed for repairs, according to the Chicago Department of Transportation. Monday's evening rush hour is expected to be impacted by the closure, CDOT said.
Chicago Police said northbound traffic was being diverted at Randolph as the bridge was being surveyed.
It wasn't immediately clear what the structural emergency entailed. Chicago's Office of Emergency Management said no injuries and no vehicle damage was reported in connection with the incident.
According to OEMC, a CDOT crew working in the area discovered the issue and the reroute was put in place "for public safety."
A traffic alert from CDOT was expected Monday.
#6

Dallas Cowboys • NFL • Free agent • Draft
IMPORTANT DATES TO REMEMBER FOR THE 2019 DALLAS COWBOYS OFFSEASON
With all of that in mind, I thought it would be a good idea to put together a list of all of the important dates to take place throughout the offseason, especially as it pertains to the Dallas Cowboys. I don't know about you, but I can't wait for things to start ramping up.
As promised, here's what's on the docket for the Dallas Cowboys for the next few months…
February 19
* First day to designate Franchise or Transition players
This date will likely be unimportant for the 2019 Cowboys offseason since there really isn't a good candidate worthy of being franchise tagged. They did use the franchise tag last year on Defensive End DeMarcus Lawrence, but are unlikely to do so once again. The only way this happens is if the two sides can't work out a long-term extension, or if they need more time to finalize the deal.
February 26 - March 4
* NFL Scouting Combine
The NFL Scouting Combine is arguably one of the most important events to take place in the offseason, especially for the Dallas Cowboys. Without a first-round draft pick, they will have to pay particularly close attention to this years draft class. The Combine is the first chance they will have to see some of these players perform firsthand. This could help solidify where some of these players fall on their draft board.
March 5
* Deadline to assign franchise tag destination
Like I mentioned earlier, it's highly unlikely the Dallas Cowboys use the franchise tag this year, but if they do decide to use it they have until 4 PM EST on March 5 to do so. Again, the most likely candidate to be franchise tagged by the Cowboys is DeMarcus Lawrence. He would become a free agent after the deadline passes at 4 PM, making him free to negotiate with any team.
March 11
* Teams are permitted to contact and enter into contract negotiations with certified agents of players who will become Unrestricted Free Agents
On this date the Dallas Cowboys can start negotiating contracts with DeMarcus Lawrence, Cole Beasley, and any other Unrestricted Free Agents around the league. This would be the first opportunity for them to talk to representatives of someone like Earl Thomas for instance without having to worry about being accused of tampering.
March 13
* The 2019 NFL league year officially begins
This is when the offseason "officially" begins for the NFL. Not only is this the date for the first wave of free agency, but teams also have to get under the mandated salary cap by 4 PM EST. This also happens to be the day previously agreed-upon contracts for current players and Unrestricted Free Agents can be inked.
March 24 - 27
* Annual League Meetings take place in Phoenix, Arizona
The Annual League Meetings will surely be more interesting this year than in years past. This is when possible changes will be discussed, such as the missed pass interference no-call that propelled the Los Angeles Rams to the Super Bowl instead of the New Orleans Saints. That's just one example of potential role changes/altercations that could be discussed though.
April 15
* Offseason workout programs may begin for teams with returning head coaches
Since Jason Garrett isn't a new NFL head coach, this is the date the Dallas Cowboys can officially start their workout programs. If the Cowboys would have hired a new head coach they could've started their offseason programs two weeks earlier, which could be a good thing to remember for next year. With Garrett in the final year of his contract, this could possibly be his last offseason program in Dallas.
April 25 - 27
* 2019 NFL Draft to take place in Nashville, Tennessee
After giving up their first-round draft pick to acquire Amari Cooper from the Oakland Raiders, the Dallas Cowboys draft night won't officially start until Day 2 on April 26 with the 58th overall selection. It may be difficult to sit through the first-round without seeing the Cowboys make a selection, but don't discount the talent that should be available for them in the second-round. They've hit some home runs here recently with their first pick on Day 2 after all.
May 3 - 6, May 10 - 13
* Teams can hold one three-day post-draft rookie minicamp
The Cowboys have two choices of when they want to hold their three-day post-draft rookie minicamp, but they have to choose one. This is the first chance the rookies really have to get acclimated to things in Dallas without the veterans. Tryout players, undrafted free agents, and select first-year players can also participate.
June 2
* Post-June 1 release destinations take effect
This is an important day for the Dallas Cowboys, especially as it pertains to Terrance Williams. The financial ramifications of designating him a pre- or post June 1 release is a substantial one. The Cowboys will have to decide if they want to take less savings and a higher dead money hit upfront (pre-June 1) or lower savings with less dead money later (post-June 1).
June 15
* Deadline to sign franchise tagged players to a long-term deal
If the Dallas Cowboys somehow do decide to use the franchise tag on DeMarcus Lawrence, this is the last day they have to sign him to a long-term contract. Neither side would be able to negotiate a contract again until March 2020 if things get to this point. It's highly unlikely D-Law is still unsigned this late in the offseason though.
Mid-July
* Teams can start training camp for 2019
The Dallas Cowboys will once again return to Oxnard, California for training camp, but they have yet to release the dates in which they will do so. Rookies and first-year players can report seven days before veterans have to show up, but this is the first chance for the entire team to get together and practice. This will also be the first time for many of us to see what the 2019 Cowboys team will look like for the season.
✭✭✭✭✭
Other than roster cut downs, the start to preseason, and the kickoff to the 2019 NFL Season that's about all the important dates there are for the Dallas Cowboys. Hopefully this will give you a better understanding of what's going to take place the remainder of the offseason and what we all have to look forward to. Let's just all hope that this offseason results in the Cowboys hoisting the Lombardi trophy when all is said and done.
NFL Draft 2019: Finding playmaking pass rushers for the Dallas Cowboys
Is there a pass rusher in the 2019 draft that could provide an upgrade for the Cowboys defensive line?
McDonald's confirms Donut Sticks will be joining breakfast menus following weeks of rumors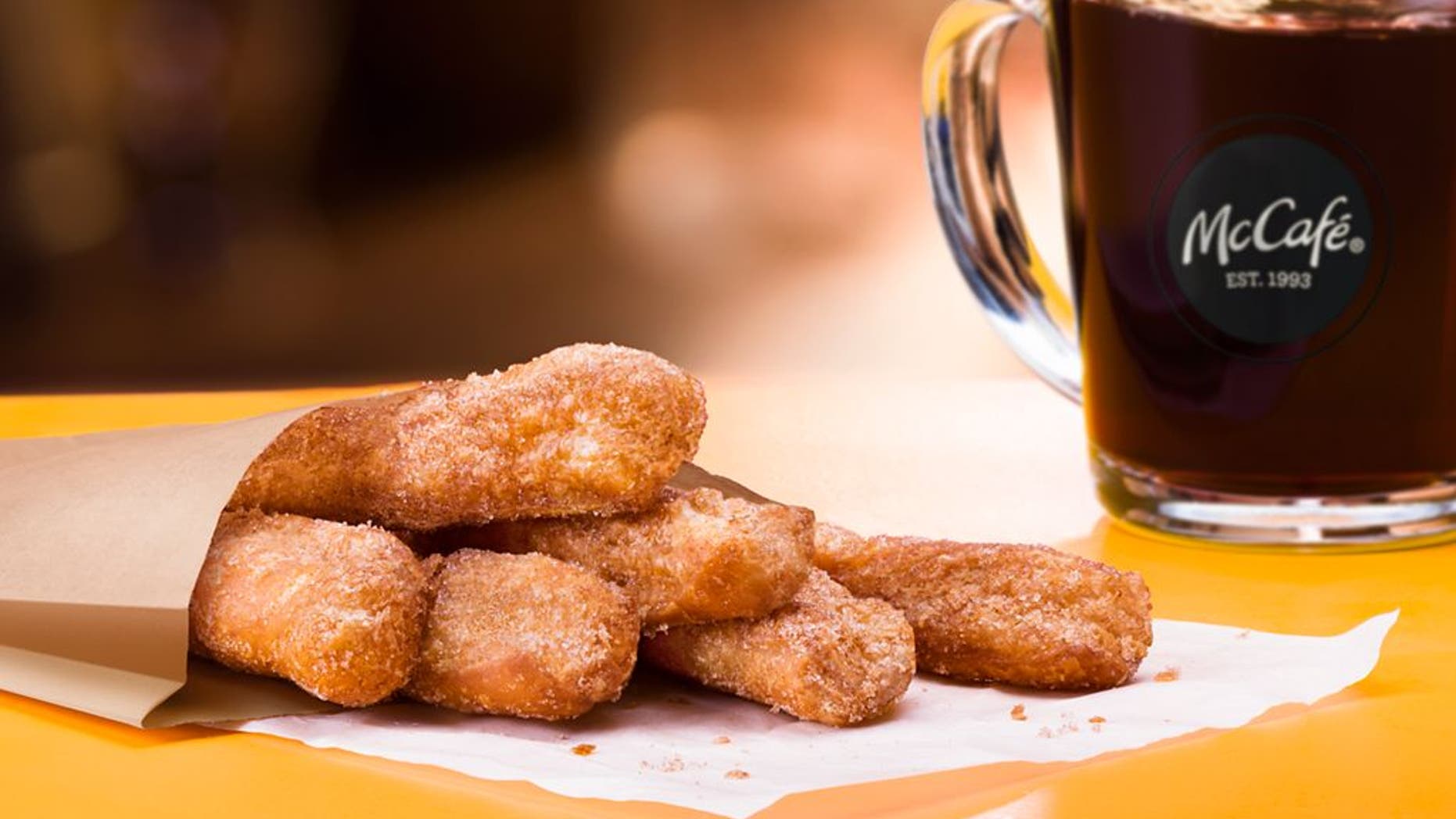 McDonald's had remained tight-lipped about its secretive plans to debut "Donut Sticks" since rumors began circulating early last month — but now it's safe to say those lips were covered in a blend of doughnut-grade cinnamon sugar this whole time.
On Monday, the fast-food chain confirmed news of the item, described as the "perfect complement to [the chain's] existing breakfast lineup," and announced that its Donut Sticks will indeed be available at participating restaurants across the nation starting Feb. 20.
"We are proud of our breakfast offerings, and excited to share new Donut Sticks with our customers," said Linda VanGosen, McDonald's vice president of menu innovation, in a press release.
"We looked at several donut shapes, tested a variety of doughs and even worked to get the amount of cinnamon sugar just right for the recipe. We are thrilled to be making breakfast at McDonald's even more delicious by introducing Donut Sticks," she added.
McDonald's also confirmed that the limited-time item will be available in both six-stick and 12-stick varieties.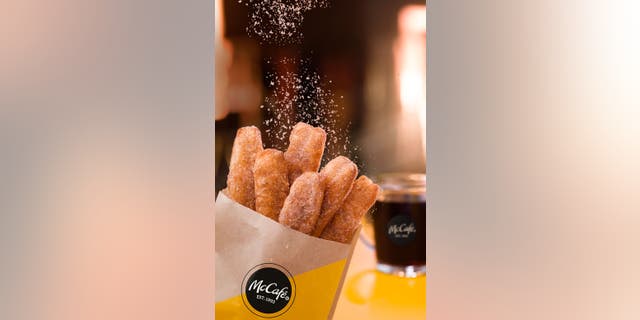 News of McDonald's Donut Sticks first broke in early January, after Business Insiderclaimed to have obtained internal documents detailing the item and its impending debut.
At the time, McDonald's would neither confirm nor deny the reports, but told Fox News to expect "more delicious and craveable news" in the near future.
Meanwhile, Dunkin' Donuts – which offers a similar item, marketed as Donut Fries – said it was "not surprised" to see McDonald's taking inspiration from its menu.
"We're not surprised to see competitors imitate our success with Donut Fries given their popularity with customers, and we will continue to lead the way in introducing fun, unique, delicious items that bring smiles and keep people energized any time of day," a spokesperson told Boston.com.
The strategy behind McDonald's latest breakfast creation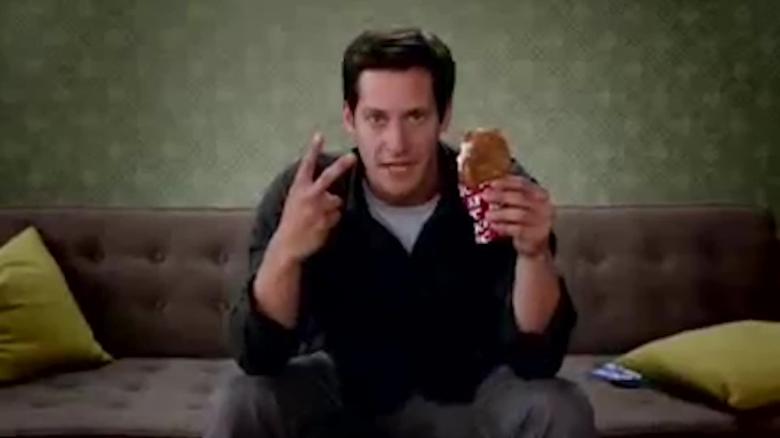 New York (CNN Business)Breakfast is the most important meal of the day for fast food chains, and McDonald's has released yet another innovation to help it regain lost momentum in the morning.
Donut Sticks are McDonald's latest breakfast creation. The fried dough rods come six or a dozen in a pack, and are served warm with cinnamon and sugar. And McDonald's really, really wants you to buy coffee to go with them. Although breakfast is served all day at McDonald's, the Donut Sticks will be available only during breakfast hours.
McDonald's (
MCD
) has been the breakfast market leader since 1971, when it allowed franchisees to experiment with serving items in the morning. But McDonald's 
breakfast business continues to slip
, losing share to Taco Bell's fledgling breakfast menu and Dunkin's additions of breakfast sandwiches.
Breakfast is the final frontier for the restaurant business: More people prepare breakfast at home than any other meal, and the morning remains the only growth market for the fast food industry, according to NPD. Breakfast sales at fast-food restaurants rose 1% last year, but overall sales were flat.
"There's momentum in breakfast as a consumer trend," said David Portalatin, food industry analyst at NPD. "People are giving greater share of stomach to breakfast at quick-serve restaurants."
That's why breakfast has been a major topic of conversation during the past several quarterly conference calls between analysts and McDonald's management. CEO Steve Easterbrook continues to sound an optimistic note about breakfast while admitting that the company lags behind its lofty goals.
"We continue to lose traffic at a greater level than we want at breakfast," Easterbrook said on a January 30 call with Wall Street analysts.
Easterbrook noted that McDonald's has successfully persuaded customers to spend more for breakfast, convincing them to buy more or pricier items. But the company isn't satisfied with upselling existing customers.
"We really want the customer counts back and more often," Easterbrook said.
To solve the problem, McDonald's says it is considering a number of initiatives, some of which are logistical and others that are focused on the menu.
Easterbrook said McDonald's is analyzing whether it needs to increase its staffing during the morning, when restaurants are at their busiest. It plans on adding more digital kiosks to stores, and it will make the app more personalized to highlight menu items that better appeal to customers' individual tastes.
Menu innovation is another part of the strategy, both on the national and local level. McDonald's will encourage local franchises to offer unique breakfast items and menu prices to better compete with rivals in the stores' respective areas. But McDonald's will continue testing new breakfast foods across all of its stores.
Those new creations have been successful. Easterbrook said the 
Triple Breakfast Stacks
sandwich, introduced in November, was one of the biggest contributors to sales growth last quarter.
McDonald's introduced bagels and "fresh cracked eggs" in Canada. And the company said it will continue to innovate its McCafé line, which is McDonald's coffee brand that competes directly with Starbucks (
SBUX
) and Dunkin' (
DNKN
).
On the call with analysts two weeks ago, Easterbrook said he believes "there are a lot more legs still left in McCafé," particularly with coffee sales. In some new restaurants, McDonald's has been experimenting with McCafe-branded Muffin Toppers and Coffee Cakes, and the company said it will continue developing new drinks and bakery goods for McCafe.
McDonald's tried out the Donut Sticks at several Illinois restaurants early last year. It revamped the recipe, tested out a number of different shapes and trialed them again in October. They'll debut nationwide on February 20, and McDonald's said they'll be available for a limited time.
Dunkin' unveiled similar Donut Fries in July, which come 5 in a pack for $2. McDonald's will sell Donut Fries six for $1.69 or $2.59 with a coffee, a company spokeswoman said.
Like Taco Bell, Dunkin' has doubled down on breakfast in recent years, adding several new breakfast sandwiches. Taco Bell introduced breakfast in 2014. Last quarter Taco Bell grew sales at restaurants open at least a year by 9%, which Yum Brands (
YUM
), the company's owner, attributed in part to its success with its breakfast menu.
#8

Activision Blizzard • Blizzard Entertainment • Layoff
Activision Blizzard stock down after report of coming layoffs
Shares of video game company Activision Blizzard Inc. slid as much as 6% Monday morning in the first full day of trading since a report said the Santa Monica firm planned to announce layoffs Tuesday.
Bloomberg reported Friday evening that the planned cuts come as the company faces slowing sales. Citing an unnamed source, Bloomberg said the layoffs could number in the hundreds and were intended to centralize functions and boost profits.
Analysts expect Activision's sales to decline by about 2% this year, to $7.28 billion. The company is to report its fourth-quarter earnings Tuesday.
In response to questions about potential job cuts, an Activision spokeswoman told The Times on Monday morning that the company doesn't comment on "rumors and speculation."
Activision stock was down 6% to $40.78 at 9:45 a.m. PST.
The game maker, one of the largest in the world, acknowledged during a November conference call that some of its key titles, such as "Overwatch" and "Hearthstone," were seeing flat or declining numbers of users.
In January, Activision and Washington-based game developer Bungie said they would end their partnership, with just one year left to go on a 10-year contract. The companies said in a joint statement at the time that Bungie would assume full rights and responsibilities for the "Destiny" franchise.
The split came as Bungie struggled to meet Activision's schedule — in the original contract, Bungie said it would release new "Destiny" games every two years, with the first coming in fall 2013. However, the first installment actually shipped a year later than expected, with a second title going live in late 2017.
Activision has also seen a number of executive departures over the last year, including Eric Hirshberg, chief executive of Activision Publishing, and Mike Morhaime, the longtime head of Blizzard.
On New Year's Eve, Activision said it was firing chief financial officer Spencer Neumann shortly before he took the same position at Netflix Inc. Tim Kilpin, a toy industry veteran recruited to lead Activision's consumer products division two years ago, retired this month.
Activision Blizzard is reportedly planning to lay off hundreds
Activision Blizzard is planning to announce job cuts "in the hundreds" on Tuesday, according to a report.
That report came just days after Activision Blizzard saw its stock drop 10 percent on the back of disappointing earnings results from its competitors Electronic Arts and Take-Two Interactive.
Activision Blizzard did not immediately respond to a CNBC request for comment sent outside regular office hours.
Published 11 Hours Ago  Updated 19 Mins AgoCNBC.com
#9

Southwest Airlines • Hawaii
#10

Toronto Raptors • Brooklyn Nets • Jeremy Lin • Atlanta Hawks • NBA
Report: Lin finalizing buyout with Hawks, is set to join Raptors next
From NBA Twitter and media reports
Feb 11, 2019 2:15 PM ET
Atlanta Hawks veteran guard Jeremy Lin is apparently on his way to a playoff-bound team.
Per ESPN's Adrian Wojnarowski, the Hawks plan to soon buy out Lin from his contract in the coming days. Here's more from Wojnarowski:
Agents Jim Tanner and Roger Montgomery were expected to complete the buyout with the Hawks as soon as Monday, they said, and Lin could sign with the Raptors as soon as mid-week.

Lin's salary -- $12.5 million for the 2018-19 season - makes it impossible for a team to claim him off waivers.
Toronto has been aggressive of late in reshaping its roster for the postseason, adding former All-Star center Marc Gasol via a trade deadline-day deal with the Memphis Grizzlies. In adding Lin, the Raptors would have another playoff-tested veteran to add to their mix in what is shaping up to be a tough postseason road in the Eastern Conference.
This season, Lin is averaging 10.7 points, 3.5 assists and 2.3 rebounds in 19.7 minutes per game. He has appeared in 51 games this season.
The Hawks acquired Lin -- along with a 2025 second-round pick and the right to swap second-round picks in 2023 -- from the Brooklyn Nets last summer for guard Isaia Cordinier and a protected 2020 second-round pick.
In 457 career games with the Hawks, Nets, Charlotte Hornets, Los Angeles Lakers, Houston Rockets, New York Knicks and Golden State Warriors, Lin has career averages of 11.8 points, 2.8 rebounds, 4.4 assists and 1.1 steals in 25.8 minutes per game.
February 11, 2019 2:00pm ESTFebruary 11, 2019 2:00pm ESTBasketball, Atlanta Hawks, Toronto Raptors, English, Jeremy Lin, NBAThe veteran guard has averaged 10.7 points per game in his first season in Atlanta.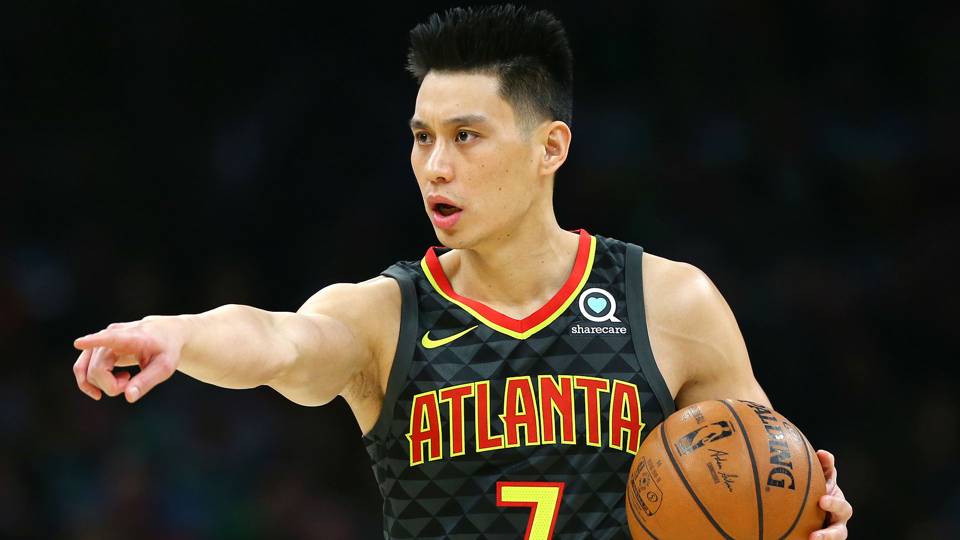 Veteran guard Jeremy Lin is nearing a buyout of his deal with the Hawks and is planning to sign with the Raptors, his agents told ESPN Monday.
The 30-year-old is the latest seasoned addition for Toronto, which acquired big man Marc Gasol from the Grizzlies at last week's trade deadline.
Lin will share point guard duties with Kyle Lowry and Fred VanVleet — a potentially significant boost given Lowry's recurring back troubles.
Lin has been a productive reserve for Atlanta in his first season with the team, averaging 10.7 points and 3.5 assists through 51 games.
Toronto will be his eighth employer in nine seasons in the league.