Pence defends Trump on shutdown: "I never think it's a mistake to stand up for what you believe in"
As lawmakers face a looming deadline to formulate a working deal on border security or risk a second partial government shutdown this year, Vice President Mike Pence suggested that the previous shutdown was not a mistake. In an interview with CBS News' Jeff Glor on Wednesday, Pence said, "I never think it's a mistake to stand up for what you believe in," saying that President Trump has stood firm in his determination to get necessary funding to build his long-promised wall along the southern border.
"He said he was determined to get the funding, to build a wall and secure our border and he was willing to take a stand to accomplish that," Pence said in the interview on "CBS This Morning."
Pence's comments come one day after Mr. Trump addressed a joint session of Congress for his second State of the Union address where he implored lawmakers to continue negotiations and hash out a compromise on border security. A bipartisan group of lawmakers have until Friday to formulate a deal or face the possibility of another shutdown a week later. While Mr. Trump did not address the shutdown in his remarks, Pence on Wednesday told Glor that he couldn't "guarantee" that the government wouldn't shut down again.
"The simple truth is that Congress needs to do their job," argued Pence.
"We agreed to reopen the government for three weeks because after talking to Democrat rank-and-file members of the Senate and of the House, we were told that they were willing to work with us. They were willing to fund a barrier at our southern border and to address the other priorities that the president laid out in that common sense approach. We've taken them at their word. The American people saw this president is absolutely determined to keep his word to secure our border and end the crisis of illegal immigration," said Pence.
While many expected the president to issue a direct demand in his Tuesday night address to fund his border wall through the declaration of a national emergency, Mr. Trump instead focused on the ideas of unity and bipartisanship as a means of solving the nation's border crisis.
In his remarks, Mr. Trump touted his "common sense" proposal to build a wall at the southern border. Although other presidents had not managed to build a border wall, Mr. Trump said, "I will get it built."
"This is a smart, strategic, see-through steel barrier -- not just a simple concrete wall," Mr. Trump said. "Walls work and walls save lives!"
#2 Hugh Jackman • Ryan Reynolds • X-Men Origins: Wolverine • Deadpool
Watch Ryan Reynolds and Hugh Jackman Call a 'Truce' to Their Social Media Feud in New Ads
Ryan Reynolds and Hugh Jackman have finally called a truce.
After years of playfully feuding back and forth on social media, the actors are putting an end to it and are celebrating the moment by agreeing to star in each other's commercials for their respective beverage companies.
Reynolds posted on Instagram on Jan. 31, writing: "As a gesture of goodwill, I'm gonna make a beautiful ad for his company, Laughing Man Coffee. Can't wait!"
Jackman shared the same photo and a similar caption on his Instagram account as well.
Reynolds made an ad for Laughing Man Coffee while Jackman starred in a commercial for Reynold's liquor company, Aviation Gin.
"Hey everyone, Ryan and I recently called it a truce in our social media war and we promised to make ads for each other," Jackman says in the beginning of the video.
The Deadpool star lends his voice over beautiful, behind-the-scenes shots showing how the coffee is made, highlighting how profits from the company help communities in need.
"Hugh could be behind such a Hugh-roic company?" Reynolds asks. "Hm, you guessed it. My friend, Hugh Jackman. The loving and caring man who created Laughing Man. Make every cup count."
"Wow, man, that was really professional," Jackman tells Reynolds after the commercial wraps.
"Cost a million dollars," Reynolds says.
Jackman then tells Reynolds he's "not quite ready" to show his ad yet and it still needs editing, but Reynolds says to roll it.
RELATED: Celebrities Who Love Drinking Wine As Much As You Do
The scene cuts to Jackman dressed in a suit, sitting in a leather chair with a bottle of Aviation Gin on the table.
"Ryan Reynolds is a complete and total f-ing ass—," Jackman says directly to the camera. "The gin is pretty great though, I'll have to try it some day."
He then tilts the bottle on its side and lets it pour out onto the table.
"I'm sorry man I didn't think the truce was actually real," Jackman says to Reynolds, looking stunned after seeing the ad.
The actors' long-running feud stems back to 2015, when Jackman posted a video on his Instagram of Reynolds impersonating him — Australian accent, and all — in his Deadpool makeup.
Since that time, Jackman and Reynolds, who co-starred in X-Men Origins: Wolverine in 2009, have continued their public trolling and found ways to poke fun at the other on social media.
Most recently in December, Jackman, with the help of pal Jake Gyllenhaal pranked Reynolds by inviting him to an ugly Christmas sweater party that, well, wasn't really an ugly Christmas sweater party.
The Deadpool actor later shared a photo of the incident to his Instagram. "These f–ing a——- said it was a sweater party."
Ryan Reynolds Honors Truce With Beautiful Commercial, But Hugh Jackman Not So Much
Reynolds and Jackman recently decided to celebrate their truce by making commercials for the other's company. Jackman is part of Laughing Man Coffee while Reynolds is the spokesperson for Aviation Gin, and the two premiered their ads for each other on social media, which you can watch in the video above.
"Me and Ryan recently called a truce on our social media war and we promised to make ads for each other," Jackman said.
"Yeah, we sure did," Reynolds said. "I've been working 24/7 on an ad for Hugh's incredible coffee company Laughing Man and he's been working hard 24/7 I imagine on an Aviation Gin ad so, I'm going to go first. Let's roll it."
They then run Reynold's ad, which delights with vivid imagery and Reynold's perfect salesman tone, and gets even better when he fits in a few Hugh puns. Reynolds plays up the heroic person behind the company, Hugh Jackman, and even highlights that portions of the profits go to charitable causes.
When it ends he's pretty proud of it, but Jackman looks worried all the sudden. Jackman then says "I'm not quite ready to show mine yet, let's just cut it there. It's not quite finished. Color correcting and all that." Reynolds wants to just roll it and so they do.
The new clip rolls and Jackman can be seen sitting in a library with a bottle of Aviation Gin on the table. He then speaks to the camera, saying "Ryan Reynolds is a total f****** ass****." He then pauses for a bit and looks up at the ceiling and then says "the gin is pretty great though... I'll have to try it someday."
Jackman then opens the bottle and lays it on its side on the table, letting the gin flow out of the bottle onto the table. The logo of Aviation Gin then pops up onscreen. He then flicks the bottle cap across the table.
#4 Tobias Harris Swish Cultures on Instagram: "Tobias Harris ( @tobiasharris ) after a 34 point performance and the game winner is now a Sixer … shoutout to tobias and what he has…"
Fantasy NBA Daily Notes: Tobias Harris trade fallout
Elton Brand probably orders three entrees at dinner and then figures it out when they get to the table. I joke, but the Sixers' maverick general manager completed the second blockbuster of his short tenure early on Wednesday morning in a six-player trade that sends multiple first-round picks along with rookie sharpshooter Landry Shamet and veteran forwards Wilson Chandler and Mike Muscala to the LA Clippers for Tobias Harris, Mike Scott and Boban Marjanovic, per ESPN's Adrian Wojnarowski.
The immediate statistical ramifications are most felt on the Clippers' roster, as Harris produced a career-best 20.9 PPG and is one of just seven NBA players in the past four seasons to score as many as 20 PPG while sustaining a true shooting rate of at least .600 (a measure of scoring efficiency from all three levels) with at least seven rebounds per game. Harris' peers in this club are James Harden, Karl-Anthony Towns, LeBron James, Kevin Durant and Giannis Antetokounmpo.
Stepping into the offensive void left by Harris, we find scoring microwave Lou Williams enjoy a team-high surge in usage (3.1 percent) with Harris off the floor, followed closely by gifted scoring forward Danilo Gallinari (2.5 percent). Williams tallied 31 points on Tuesday night, signaling he's prepared to assume a heavier scoring workload. Stock for both veterans is decidedly up for these next few months.
We also find Montrezl Harrellproducing 4.2 more fantasy points per 36 minutes (using DraftKings' scoring key) with Harris off the court -- as he's due for more rebounding opportunities and interior touches going forward. Shamet is an exciting young shooting prospect but is unlikely to surface as a relevant fantasy option this season. One name I'm adding in all formats is Shai Gilgeous-Alexander, who has produced 2.6 combined blocks and steals and 7.2 combined dimes and boards during the past week and could truly take off if the team hands him the keys to the offense.
For Philly, they now go with an offensive blitzkrieg agenda featuring Ben Simmons, JJ Redick, Jimmy Butler, Harris, and Joel Embiid in the starting lineup. Whew. Even before adding Harris, the 76ers were the only team in the NBA with four players averaging at least 17 PPG this season. Brett Brown will need to figure out how to satiate all these capable options, but I'm guessing that with such a thin bench, we see plenty of staggering with an eye on pairing Simmons with Harris for extended windows (Butler and Embiid often pair up to maximize pick-and-roll utility).Harris' usage could dip a bit in Philly, but I'd also wager he'll get even better looks in an offense orchestrated around ball movement. I view Harris' move to Philly as somewhat lateral in the fantasy sense, given the potential trade of increased efficiency for volume. I think fantasy free agents will emerge from this roster once they make additional trades or secure buyout targets, such as the Knicks' Wesley Matthews. As a Sixers fan, I appreciate the boldness of the move, especially ahead of what should be a competitive, if not contentious, free-agent market this July.
A few weeks ago, I would have guessed we'd witness a somewhat quiet trade deadline, but the lesson is to never guess what the NBA is going to do. Instead, let's prove reactive and proactive, as a flurry of other influential moves could ensue in the coming hours leading up to the trade deadline.
Tuesday recap
Highlights
Joel Embiid, Philadelphia 76ers: 37 points (10-20 FG), 13 rebounds, 2 assists, 3 blocks, 4 TO
Tobias Harris, LA Clippers: 34 points (13-21 FG), 7 rebounds, 5 assists, 6 TO
Kemba Walker, Charlotte Hornets: 32 points (11-23 FG), 5 rebounds, 9 assists, 3 steals
Lowlights
Nicolas Batum, Charlotte Hornets: 9 points (4-9 FG), 6 rebounds, 2 assists, 1 TO
Michael Beasley, Los Angeles Lakers: 0 points (0-8 FG), 5 rebounds, 3 assists, 1 TO
Tuesday takeaways
In preparing for his All-Star appearance, we find Dwyane Wade warming up in the scoring department, as he tallied 22 points on 17 shots last night and now has consecutive 20-point games for the first time this season. Wade could be a worthy streaming option leading into the break, while teammate James Johnson flashed his diverse defensive game last night with five combined blocks and steals and also merits attention in deeper leagues.
Jayson Tatum tallied his fourth 25-point game of the season in downing the Cavs last night. Al Horford didn't wow in the scoring department with just nine points, but with eight dimes he's now up to 6.2 APG the past five games. The Celtics have now won 10 of 11 with their only loss coming to the Warriors during this stretch. As I've advised all season, go get Marcus Smart on your team and dominate the steals category.
The Memphis Grizzlies secured consecutive wins for first time since late December, while the Timberwolves have lost 15 of their last 17 in Memphis. Mike Conley has been a popular name in trade rumors and yet continued to be the consummate pro with 25 points in the win and now has at least 20 points in four straight. Jaren Jackson Jr. tallied 23 points and six rebounds with Marc Gasol resting. Jackson could become a fantasy star if the team moves Gasol by tomorrow.
Russell Westbrook posted his seventh career game with 15-15-15 (points, rebounds, assists), placing him one shy of Wilt Chamberlain for second-most in NBA history (Oscar Robertson leads the pack). Paul George netted his fifth-straight 35-point game, the longest streak in Thunder/SuperSonics history.
Injuries of note
The Suns' 
Devin Booker
 is questionable ahead of tonight's matchup with the Jazz due to another hamstring issue. Booker left Monday's game against Houston but told reporters he'd be fine for Wednesday's game. Keep a close eye on Booker's status, as 
Josh Jackson
 and 
Kelly Oubre Jr.
 both enjoy sizable surges in usage sans Booker from the floor this season.
Analytics advantage for Wednesday
The Spurs are resting key veterans LaMarcus Aldridge and DeMar DeRozan for "load management" for tonight's meeting with the Warriors. While this is essentially conceding the game to Golden State, it also signals an excellent window for Rudy Gay tonight -- he has enjoyed a massive 8.5 percent leap in usage with both Aldridge and DeRozan off the floor this season.
Top players to watch tonight
Leveraging my crude (as in some simple formulas on Excel), but seemingly effective, model for projecting DFS value, I'm interested in shares of Chicago's Zach LaVine in a choice matchup with the Pelicans. While Jrue Holiday is a gifted defender, the Pelicans are 24th in defensive rating (points allowed per 100 possessions, setting up this game with a healthy point total (223.5) and a pick-em point spread, indicating a potentially competitive contest with promising offensive expectations.
Winners and losers of the blockbuster Tobias Harris 76ers trade
The already wild week of the 2019 NBA trade deadline added another chapter with the Philadelphia 76ers and Los Angeles Clippers making a swap headlined by Tobias Harris.
Even though Harris will become a free agent this summer, this trade is a sign the Sixers are going all-in.
The trade also includes forward Mike Scott and center Boban Marjanovic going to the 76ers, while the Clippers acquire guard Landry Shamet, forwards Wilson Chandler and Mike Muscula, two first-round picks and two sound-rounders.
CLICK & ROLL:Exclusive NBA commentary delivered to your inbox
Let's break down the winners and losers from the trade as Thursday's 3 p.m. ET trade deadline nears.
Winners
1. Both the Clippers and 76ers
The Sixers needed a stretch 4 in their lineup that they never quite found earlier this season. Enter Harris, who makes two threes a game at a 43.4 percent clip. Trading for John Wick 3 star Boban Marjanovic also gives them a body in the middle if other teams go with big lineups, and Mike Scott can be another stretch shooter off the bench.
It's all about becoming the lead contender in the Eastern Conference. The 76ers are six games out of first place in the East, but they're in the hunt for third place (just one game behind Boston).
The Clippers get back picks (two first-rounders, including the 2021 unprotected first-rounder from the Miami Heat, which will likely have serious value by then and a couple of second-round selections), expiring contracts (Wilson Chandler and Mike Muscala) and promising guard Landry Shamet, who has hit nearly two shots from distance per game off the bench.
The Clips got a ton of value for a player they likely weren't going to re-sign this summer. They continue to have a really good base to build on if they sign a big-name free agent like Kawhi Leonard.
2. Jerry West
His name was trending on Twitter on Wednesday morning for a reason: The Clippers executive continues to be one of the NBA's best in the front office, getting maximum value in trades after he dismantled the Lob City Clippers. Harris was going to walk for nothing, and West pried that Heat pick and Shamet from the Sixers.
3. The Bobi and Tobi Show
One of the NBA's best bromances is between Marjanovic and Harris, who will now bring their hilarity to Philly. Had they been separated, we would have mourned.
4. Elton Brand
Let's give a hand to the 76ers' rookie GM, who has swung trades for Jimmy Butler and Harris. Trust The Next Step in The Process.
Losers
1. The Eastern Conference
The first-place Milwaukee Bucks are the team to beat in the East, and they beat the Sixers back in October. But they have two matchups coming up with Philadelphia.
The Celtics suddenly look like they've woken up, but the Sixers might have found the formula to surpass Kyrie Irving and Co. The Toronto Raptors just beat the pre-Harris Sixers on Tuesday.
Now, it's all changed. Those are the three most likely contenders in the East, and it suddenly got a step tougher to win the conference.
2. The free-agent market
Harris might have been a consolation prize for teams who don't get Leonard, Kevin Durant, Klay Thompson et al. Now, the Sixers might hold on to Butler and Harris:
3. Markelle Fultz
The NBA trade rumor mill has started churning out his name. The struggling ex-first rounder might be the next domino to fall..
#6 Ed Orgeron • LSU Tigers football • American football • Alabama Crimson Tide football • Louisiana State University
LSU Football Recruiting 2019: Top Remaining 2019 Recruits, Class Predictions
FEBRUARY 6, 2019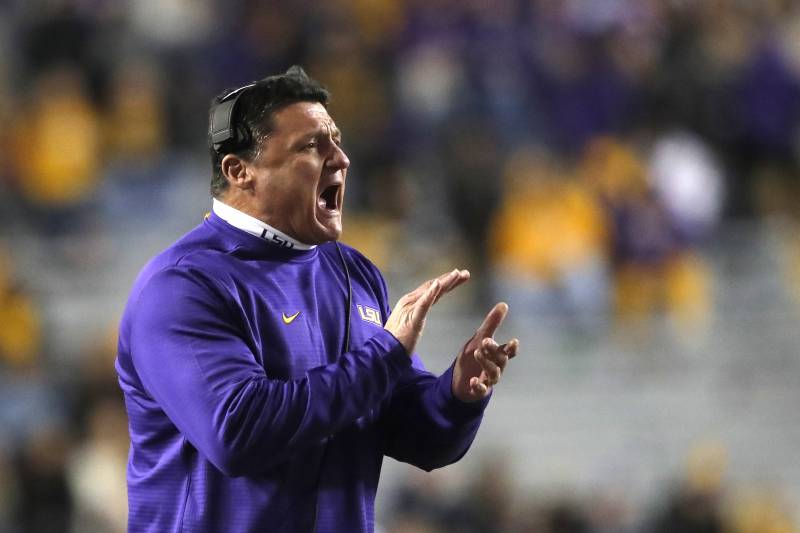 Gerald Herbert/Associated Press
LSU has an opportunity to add to its collection of in-state talent in its 2019 recruiting class during Wednesday's National Signing Day.
Ed Orgeron and his coaching staff have been aggressive in Louisiana, and it has paid off, as the Tigers received commitments from seven of the top 10 players in 247Sports' state player rankings.
LSU's focus will once again be on in-state prospects Wednesday, as a pair of high-profile players could choose the Tigers to further their stranglehold on in-state recruiting.
Currently, LSU is sixth in 247Sports' overall team rankings for the class of 2019, and if it gets enough commitments Wednesday, it could leap into the top five over Oklahoma.
Top Remaining Recruits
Ishmael Sopsher, DT, Amite, Louisiana
The highest-ranked player left on LSU's wish list is defensive tackle Ishmael Sopsher, who is deciding between the Tigers, Alabama and Oregon.
Sopsher is the 47th-ranked player in the 247Sports composite player rankings, and he would be the fourth top-50 player to commit to the Tigers in the class of 2019.
Of all the remaining targets, Sopsher might be the most important one to land Wednesday, as he would round out a strong LSU recruiting class and the Tigers would keep him away from SEC West rival Alabama.
If he signs with the Tigers, Sopsher would be the third defensive linemanin LSU's class of 2019, and one of those players, Siaki Ika, is already enrolled in classes in Baton Rouge, Louisiana.
In addition to fending off Alabama for the signature of a top prospect, LSU would bolster its class and solidify its presence inside Louisiana by bringing in Sopsher, who could also help the Tigers challenge for a top-five recruiting class in the nation because of his high individual rank.
Devonta Lee, ATH, Amite, Louisiana
Sopsher's Amite High School teammate Devonta Lee will also consider LSU when making his final decision Wednesday.
Just like Sopsher, Lee has other SEC teams interested in bringing him in, but the schools differ from his teammate, as Kentucky and Texas A&M made Lee's final cut.
According to Brody Miller of NOLA.com, LSU believes it will be able to finish Lee's recruitment with a commitment to the program.
If the eighth-ranked athlete in the class of 2019 signs with the Tigers, he would join a group of skill-position players looking to make an impact right away on both sides of the ball.
If the Tigers are able to bring in the duo of Sopsher and Lee, the recruiting process for the class of 2019 will be a massive success, especially in the state of Louisiana, where a majority of the top prospects decided to stay home.
Predictions
With a strong foundation established in Louisiana, the Tigers push two more signings across the finish line by securing the signatures of Sopsher and Lee.
The impact of keeping the top recruits at home could be felt on the field as early as September, but what may be more important for the Tigers is the base they have laid down under Orgeron to keep Louisiana's top players at the state's top football powerhouse for years to come.
Hayden Panettiere is in 'heartbreaking' situation as her daughter lives 6,000 miles away with ex Wladimir and she 'barely spends any time with her'
And Hayden Panettiere reportedly hasn't had much time with their four-year-old daughter Kaya as she is being raised more than 6,000 miles away in her ex-fiancee's native Ukraine, according to US Weekly.
The 29-year-old actress 'comes and goes' to Europe during the challenging time, but has settled in Los Angeles following the end of her relationship to former boxer Wladimir Klitschko.
Difficult: Hayden Panettiere reportedly hasn't had much time with their four-year-old daughter Kaya as she is being raised more than 6,000 miles away in her ex-fiancee's native Ukraine, according to US Weekly; seen in January
'She really hasn't had much time with her daughter,' a source revealed. 'She knows the child being with her is not best for [Kaya right now]. It's a sad situation.'
Hayden's mom Lesley Vogel said in 2018 that her daughter does visit Kaya in Europe while Wlad 'travels a great deal' to keep some normalcy for their little girl.
'It's heartbreaking and challenging,' an insider said. 'They didn't spend the holidays together. It's disturbing, and she'll have to figure out how to manage this. It's not an easy scenario.'
In the past: The 29-year-old actress 'comes and goes' to Europe during the challenging time, but has settled in Los Angeles following the end of her relationship to former boxer Wladimir Klitschko; seen in 2013
Hayden confirmed last month that she's working on a positive co-parenting relationship with her ex despite the distance.
'We're still respectful of each other, and we still have that friendship with each other,' she said during the Sharkwater Extinction premiere in January.
'It's not a situation that you find yourself in all that often, so it's a new one. But I think we've done a really good job.'
As far as raising their child she said they are looking for balance. 'We're trying to do the book smarts and the street smart,' she said. 'So, you know, trial and error as a parent. … We're all going to make mistakes.'
We're trying to do the book smarts and the street smart,' she said. 'So, you know, trial and error as a parent. … We're all going to make mistakes'; seen with Wladimir in 2013
Challenging: Hayden confirmed last month that she's working on a positive co-parenting relationship with her ex despite the distance; seen in January
She also noted that her little girl is earning frequent flier miles as she travels the world with her parents.
'We go on nice long vacations that result in an email from her school saying, "Your kid has been gone too long." Like, she's 4, so let's not make too big a deal,' Hayden said. 'She speaks multiple languages.'
Hayden has been spotted on the arm of actor Brian Hickerson, 28, since last summer when she memorably walked through a parking lot barefoot, sparking questions of her dangerous new romance.
Not great: The couple were also involved in a bit of legal trouble in October when a police report stated that they had been drinking before authorities arrived to handle 'an assault and battery call' between Brian and his father; seen in January
The couple were also involved in a bit of legal trouble in October when a police report stated that they had been drinking before authorities arrived to handle 'an assault and battery call' between Brian and his father.
'Just to be clear, Hayden's friends and family are not worried about her at all,' Brian reportedly told Access after the incident.
A source told US that the they 'party a lot together and it's not a healthy situation, but none of the people close to her really know what to do. She doesn't listen to anyone.'
The former Nashville star sought treatment for postpartum depression in 2015 and 2016.
Interesting: Hayden has been spotted on the arm of actor Brian Hickerson, 28, since last summer when she memorably walked through a parking lot barefoot, sparking questions of her dangerous new romance; seen in August
#8 Bradley Cooper • Oprah Winfrey
Bradley Cooper opens up about his dad's death: 'I've never seen anything the same since'
WHATSON 08:02 AM by Anika Reed USA Today
Bradley Cooper speaks onstage during Oprah's SuperSoul Conversations at PlayStation Theater on February 05, 2019 in New York City. - Bryan Bedder , Getty Images
NEW YORK Bradley Cooper revealed an emotional memory about the moment that his father died.
Cooper talked about the loss of his father, Charles, who died in 2011 of lung cancer, Tuesday in conversation with Oprah Winfrey at the taping of her "SuperSoul Conversations" TV special.
Winfrey introduced the emotional topic, asking Cooper what the moment was like for him when his father died in his arms.
"It was everything," he said. "It was the biggest gift he gave me — the second biggest gift. The first was having me and bringing me into this life and then him allowing me to be witness to his passing was equally as huge.
"It really honestly felt like — he was cradled, his head was right here — and when he took the last breath I honestly felt like it went into me, and I've never seen anything the same since," Cooper said.
"I stopped sweating stuff that I was sweating before that," he continued. "It changed the way I was as an actor by, like, the next day, and I just started to live my life in a different way."
"I remember that moment and I looked up and I thought everything was different," he said. "I became stronger, more open, more willing to fail because of him. ... The reality of mortality hits you like a ton of bricks."
Cooper, 44, also talked about seeing his father in his dreams since his passing.
"I cherish them. I love when he's in my dreams," Cooper said. "In the beginning he was very sick in my dreams, and now in my dreams he's healthy."
The "A Star Is Born" director and star talked about how his daughter, Lea, with girlfriend Irina Shayk, reminds him of his late father.
"Our daughter, she's incredible. I see my father in her quite often," Cooper said. "I can't believe I'm going to admit this, but I had moments when ... I was just in the room with her I would just say 'Dad?' "
"There are some moments where she looks just like my father," he said, adding to the audience's chorus of laughter, "I watch too many movies."
Winfrey's "SuperSoul Conversations" airs Feb. 16 at 8 EST/PST on OWN.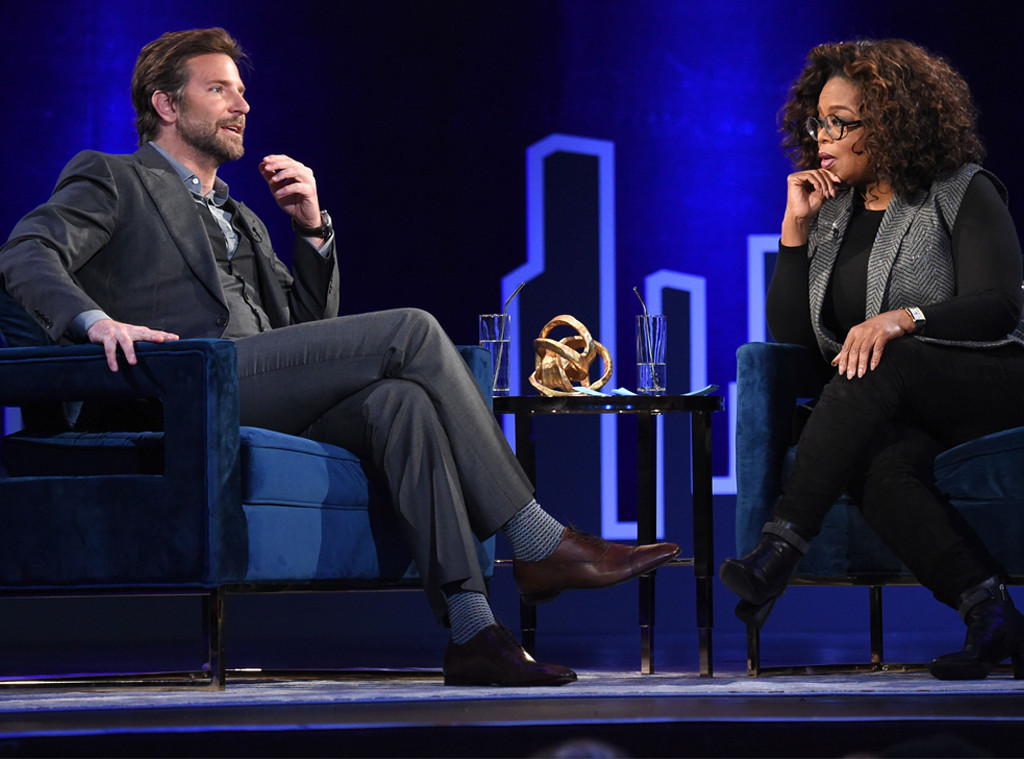 Jamie McCarthy/Getty Images
Despite his remarkable year, Bradley Cooper still faced embarrassment.

While the first-time director and celebrated actor captivated audiences and launched Lady Gaga's film career with his critical darling, A Star Is Born, he was—for many—surprisingly snubbed of a Best Director Oscar nomination for this year's ceremony.

For Cooper, however, he felt more embarrassment than shock. "I was not surprised. I'm never surprised about not getting anything," he told Oprah Winfrey during a taping of Oprah's SuperSoul Conversations.

The star recalled how he had been in a coffee shop with a friend when someone had sent him a congratulatory text, but didn't tell him the "bad news."
"The first thing I felt was embarrassment actually," he admitted. "Well, think about it. I felt embarrassed that I didn't do my part. I'll work on that."

"I went, 'Oh, gosh. I didn't do my job,'" he added.

"But, you know you did," Winfrey pointed out. Cooper responded, "I do."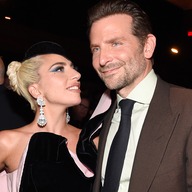 Still, the actor has much to be grateful for, including an Oscar-nominated first film, his fourth Oscar acting nod and even his first two Grammy nominations. To boot, he got to sit down with Winfrey, who he admitted was a childhood role model. After moving to California, the actor and his parents even tried to scope out her home.

"We're driving...and I think there's a TV in front of her gates,'" Cooper recalled. "We drove around trying to find your house."
#9 Art Briles • Southern Miss Golden Eagles football • The University of Southern Mississippi • Baylor Bears football • American football • Jay Hopson • Kendal Briles • Mississippi • Offensive coordinator
Southern Miss won't hire Art Briles
Southern Miss is no longer consider former Baylor coach Art Briles for a job in its football program.
"We have met with Art Briles regarding a position with the Southern Miss football program," the school said in a statement released on Wednesday. "Following that meeting, we informed him that he is not a candidate. The University will have no further comment on this matter."
In a statement to Brett McMurphy of @WatchStadium, Briles said "I appreciate the trust and support of Coach (Jay) Hopson - I was informed by the Interim AD today, that the ongoing NCAA investigation with Baylor and me was the main issue (on not being hired at Southern Miss)"
Southern Miss coach Jay Hopson told @WatchStadium that Briles "is a man who deserves a second chance. He is a man that seemed sincere and humble in his interview and personally he committed no crime. He may not have acted in proper protocol but that would be my job."
Baylor fired Briles in May 2016 during the sexual assault scandal at the country's largest Baptist university.
The school's investigation (conducted by the Pepper Hamilton law firm) said  the school and the athletics department created a "cultural perception that football was above the rules.
"In certain instances, including reports of a sexual assault by multiple football players, athletics and football personnel affirmatively chose not to report sexual violence and dating violence to an appropriate administrator outside of athletics," the report said. "In those instances, football coaches or staff met directly with a complainant and/or a parent of a complainant and did not report the misconduct."
Ian McCaw, who resigned as Baylor's athletic director during the scandal and now holds the same job at Liberty, told CBS Sports last week that Briles will be "largely exonerated" and expects him to "be in the 2019 hiring cycle."
Briles briefly was an assistant coach with the Hamilton Tiger-Cats in the Canadian Football League before a backlash caused the franchise to let him go. Briles is supposed to be the head coach of Estra Guelfi Firenze in the Italian Federation of American Football this season. The Italian league's season begins in March.
The Southern Miss offensive coordinator job is open because Shannon Dawson left his post to join Dana Holgorsen's staff at Houston.
Briles' son Kendal, who also was at Baylor during the scandal, was Houston's offensive coordinator before leaving in December for the same job at Florida State.
Southern Miss at odds over Art Briles: University shoots down potential hire, then head football coach publicly disagrees
Update, Feb. 6: Southern Miss has released the following statement about Art Briles, according to CBS Sports' Barrett Sallee:
"We have met with Art Briles regarding a position with the Southern Miss football program. Following that meeting, we informed him that he is not a candidate. The University will have no further comment on this matter."
Briles released a statement of his own to Watch Stadium's Brett McMurphy saying: "I appreciate the trust and support of Coach Hopson -- I was informed by the Interim AD today, that the ongoing NCAA investigation with Baylor and me was the main issue."
Current Southern Miss head football coach Jay Hopson released a statement McMurphy and ESPN's Adam Rittenberg about the university's decision to not hire Briles. It reads (typed exactly as Hopson did):
"Although I respect the decision of Dr. Rodney Bennett, I disagree with it.I am so grateful for the Grace & forgiveness God gives me which allows me to inherit his kingdom, which I do not deserve. I have interviewed Art Briles for an assistant position @ Southern Miss & I believe he is a man who deserves a second chance. He is a man that seemed sincere & humble in his interview & personally he committed no crime. He may not have acted in the proper protocol, but that would be my JOB at Southern Miss! He was interviewing for an assistant position, even though I believe he will be a Head Coach at a Major Program in the near future . However, I believe he is a man who does love the Lord and deserves a second chance. He has been banned from employment in college football for 3yrs and has been punished. I understand both side have opinions, this is just mine! God Bless, Jay Hopson."
SportsDay's Chuck Carlton recently wrote a column on what gambling on Art Briles would've meant for the football program. You can read his column here.
We'll continue to update this story if there are any new developments.
Original story, Feb. 4: A Conference USA school is reportedly interested in bringing Art Briles back to college football.
Southern Miss will interview the former Baylor coach for its offensive coordinator vacancy, according to the Biloxi Sun Herald. The Golden Eagles are trying to fill a void left by Shannon Dawson, who recently left to join Dana Holgorsen's new staff at Houston.
Briles has not held a prominent coaching job since he was fired by Baylor in 2016 in the wake of the school's sexual assault scandal.
Briles was sacked after a Philadelphia-based law firm concluded that under Briles, "football coaches and staff took improper steps in response to disclosures of sexual assault or dating violence." Briles was the only person named in the 13-page document that preceded his dismissal. He was 65-37 in eight years at Baylor.
This isn't the first time someone has tried to add Briles to his coaching staff. The former Houston and Stephenville High School coach was briefly hired to the Canadian Football League's Hamilton Tiger-Cats before league officials nixed the deal after a large wave of public backlash.
The report from the Mississippi newspaper, which cites unnamed sources, could stem from Southern Miss officials gauging the public reaction if they hired Briles, whose offenses were among the best in the country before he was fired.
In 2018, Guelfi Firenze, an Italian football team, hired Briles as its coach for the 2019 season.
#10 Chris Pratt • Katherine Schwarzenegger • Arnold Schwarzenegger • Anna Faris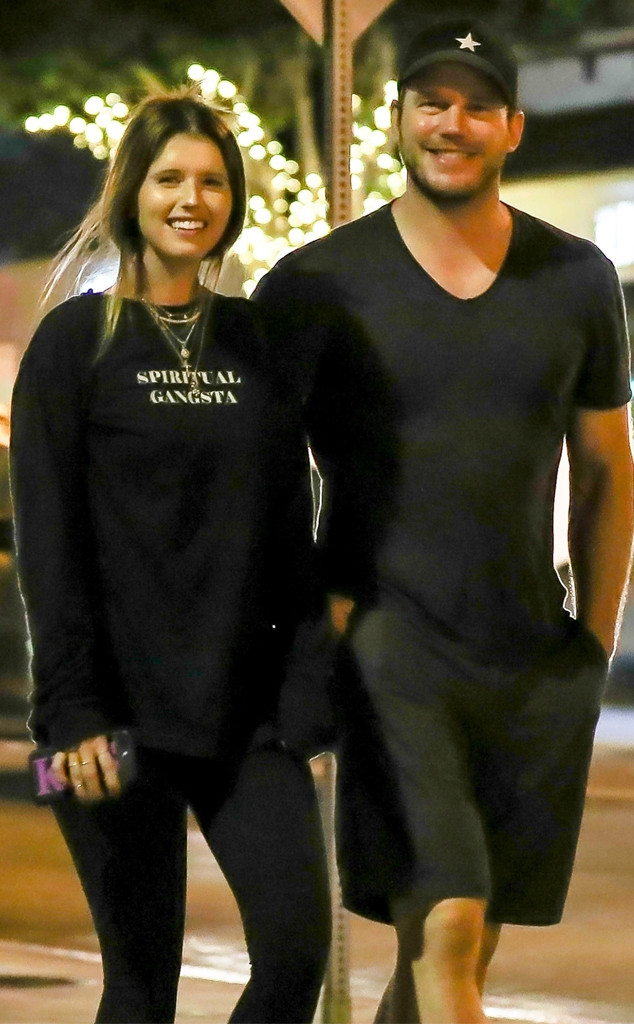 SPOT / BACKGRID
It's only been a few weeks since Chris Prattproposed to Katherine Schwarzenegger, but it looks like the wedding planning is well underway.

During a guest appearance on Tuesday's episode of Good Morning America, the 39-year-old actor gave a slight update on his upcoming nuptials.

"Well, of course we've started, and [I'm] pretty involved," he said, quickly changing the topic.

This wasn't the first time Pratt had given hints about the big day. At The Lego Movie 2: The Second Part premiere in Los Angeles, the Guardians of the Galaxy star told reporters the couple was "maybe" thinking of a "fall, winter kind of thing."

However, a source told E! News the stars were "looking at summer wedding dates." So, fans will just have to wait and see and keep their calendars open. The insider also claimed Pratt and Schwarzenegger are thinking about tying the knot in Martha's Vineyard, which is a "special place for Katherine and where she spent a lot of time growing up."

"Chris wants her to have her perfect day and whatever she wants," the source said. "It will be a big wedding and very traditional."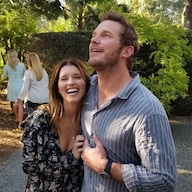 In addition, the source said the mother of the bride, Maria Shriver, will be "very involved with the planning."
Pratt popped the question with a gorgeous diamond sparkler in mid-January.

"Sweet Katherine, so happy you said yes!" the Parks and Recreation alum wrote on Instagram. "I'm thrilled to be marrying you. Proud to live boldly in faith with you. Here we go!"

The bride-to-be also celebrated their relationship status change.

"My sweet love. Wouldn't want to live this life with anyone but you," she wrote via the app.
Of course, their friends and family were also thrilled about the news. Not only did Schwarzenegger's mom and brother express their excitement but Pratt's ex Anna Faris also congratulated the pair.

It certainly has been a busy time for Pratt. In addition to planning a wedding, the star is promoting The Lego Movie 2. In the movie, he plays two characters: Emmet and Rex. During his interview with GMA, Pratt told a sweet story about how his 6-year-old son, Jack, discovered Pratt provided the voiceovers.
CHRIS PRATT WAS 'A LITTLE NERVOUS' ASKING ARNOLD SCHWARZENEGGER FOR KATHERINE'S HAND IN MARRIAGE
Asking someone's father for permission to marry their daughter can be quite the intimidating task—just ask Chris Pratt. The Lego Movie 2: The Second Part star revealed he was riddled with a case of nerves upon asking his fiancé Katherine Schwarzenegger's father for her hand in marriage. To make matters even more daunting, Schwarzenegger's dad, Arnold Schwarzenegger, is not only the former governor of California but he once held the title of The Terminator too.
"Any person who appreciates a tradition and asks a father for his daughter's hand in marriage, it's inevitably going to be something that makes you a little nervous," Pratt told Extra on Saturday. "But that's the sort of the beauty of it, you know?"
Obviously, Arnold Schwarzenegger was more than happy to approve Pratt's request. The 39-year-old actor announced his engagement to author Katherine Schwarzenegger, 29, in January, with a heartfelt post on Instagram. "Sweet Katherine, so happy you said yes! I'm thrilled to be marrying you. Proud to live boldly in faith with you. Here we go," he wrote alongside a photo of the couple embracing.
More than likely, Pratt had nothing major to worry about when asking Schwarzenegger's permission to marry his daughter in the first place. The retired actor has been a longtime fan of Pratt's.
Shortly after the couple's engagement was announced, an old tweet written by Arnold Schwarzenegger resurfaced online, in which the Total Recall star applauded Pratt's successful Jurassic World film. "I'm right next to friggin' CHRIS PRATT. Congrats on the monster opening weekend, @prattprattpratt. You deserve it," Arnold Schwarzenegger tweeted in June 2015.
Arnold Schwarzenegger recently gushed over his soon-to-be son-in-law during an interview with Extra. "As I said to him, he is such a likable guy," the 71-year-old said when asked his thoughts on his daughter's fiancé.
"I love Chris. He's fantastic. He's a wonderful guy. They both look really great together. They're both happy together, so I wish them both the best of luck," he continued.
#11 Daniel Ek • Spotify • Podcast • Gimlet Media
Spotify finally made a profit and spent big on its podcast future
The company has acquired Anchor and Gimlet Media.
Spotify is making big moves to secure its dominance in the music streaming market. As expected, the company is buying Gimlet Media, a New York-based podcast network that owns a range of popular shows including StartUp, Reply All, Crimetown and The Pitch. It's also acquiring Anchor -- a move we didn't see coming -- to help budding podcast creators record, publish and manage their own shows. Spotify didn't disclose the terms of either deal, but confirmed that both are expected to close this quarter. "These companies are best-in-class and together we will offer differentiated and original content," Spotify CEO Daniel EK said.
In its fourth quarter earnings, the company reported 207 million monthly active users, up from 191 million last quarter. Premium subscribers rose from 87 million to 96 million, while ad-supported listeners rose from 109 million to 116 million. For comparison, Spotify had 71 million premium users and 93 'free' listeners at the same point last year. These numbers helped the company report healthy revenue of €1.5 billion (roughly $1.7 billion), and, for the first time ever, a quarterly operating profit of €94 million (roughly $107 million). That's a dramatic swing from the €87 million (roughly $99 million) loss it reported at the end of Q4 2017.
Spotify attributes the new users, in part, to its mid-November expansionthat included 13 countries in the Middle East and North Africa. "Performance to date has exceeded our initial expectations, and we hope to build on this momentum in 2019," the company said in its earnings.
Spotify already offers podcasts and has been producing original shows for some time. The company isn't content with its offerings, however. In addition to Gimlet and Anchor, executives are hoping to spend between $400 million and $500 million "on multiple acquisitions" this year. "Growing podcast listening on Spotify is an important strategy for driving top of funnel growth, increased user engagement, lower churn, faster revenue growth, and higher margins," the company said in its earnings. "We intend to lean into this strategy in 2019, both to acquire exclusive content and to increase investment in the production of content in-house."
Spotify is taking the Netflix model, in short. As the company grows, it's inevitable that established record labels will start charging higher licensing fees. Podcasts, however, is something that Spotify can buy and own as exclusive content. If it green-lights the right shows, it could pull users away from third-party podcast apps and then slowly persuade them to take out a premium subscription. Anchor, too, gives Spotify the potential to rapidly build a YouTube-style distribution network. "Gimlet and Anchor will position us to become the leading platform for podcast creators around the world and the leading producer of podcasts," Ek hinted in a blog post.
Spotify CEO lays out his plan to become the Netflix of audio as the stock drops on earnings
Spotify announced it is buying privately-held podcast companies Gimlet Media and Anchor.
The company said it plans to spend $400 million to $500 million in podcast acquisitions in 2019.
As of late last week, the deal with Gimlet was expected to close north of $200 million.
Published 5 Hours Ago  Updated 1 Hour AgoCNBC.com
Spotify made a major step in building up its original content on Wednesday, announcing plans to acquire privately held podcast producers Gimlet Media and Anchor. The move is just the next step in Spotify's ambitions to become the Netflix of audio by accelerating its spending on original content.
The music streaming service said it plans to spend up to $500 million this year on more podcasting acquisitions. CEO Daniel Ek said in a CNBC interview with Jim Cramer and David Faber that while "the magnitude of the numbers won't be the same" as Netflix's massive spending on original content, "I don't think it's unlikely that it is a Netflix type of story," in terms of increasing investment in the area.
"It's really about expanding our mission from just being about music to being about all of audio and being the world's leading audio platform," Ek said on Squawk On the Street.
Terms of the deals with Gimlet and Anchor were not disclosed, but late last week, Recode and Vulture podcast critic Nicholas Quahreported Gimlet would sell for north of $200 million. According to Quah, those terms would make it the largest podcast industry acquisition to date.
Spotify hopes the acquisitions will broaden the appeal of its platform. Ek said in the interview that Spotify's podcast listeners use the platform "almost twice as much" compared to other users. In 
a blog post
 published on Spotify's blog, Ek wrote he anticipates more than 20 percent of listening on Spotify will eventually be "non-music content."
Gimlet's vast array of fiction and non-fiction shows, including "Reply All," "Startup" and "Homecoming," which was recently adapted into a Netflix series, will help add to Spotify's growing library of podcasts. Gimlet already hosted its second season of the popular true crime podcast "Crimetown" exclusively on Spotify beginning in October 2018 and paid actress Amy Schumer more than $1 million for rights to her podcast, according to Bloomberg. Gimlet has recently expanded its focus into pitching adaptations of its podcasts to Hollywood.
Anchor brings a different part of the equation to Spotify with its easy-to-use podcast creation technology. Anchor serves as a platform for podcast creators to make and distribute their shows. Anchor had 15 billion hours of content on its platform in Q4, Ek said in the blog post.
When asked in the CNBC interview about big tech competitors like Apple and Amazon that have made investments in the streaming space, Ek said while they "are formidable companies," Spotify is committed to remaining focused on audio, rather than dabbling in several areas like both those companies do, referencing Apple's work in self-driving cars. Spotify had announced a partnership in video in 2015, but reportedly struggled to gain traction.
"I believe in this day in age that you need to be very very clear with your brand what you are for consumers in order for them to take it up and the best experience wins," Ek said. "And now we're adding the best content to that as well, and that's now Spotify. In a separate interview with The Wall Street Journal, Ek said he is more interested in growing what he estimates is the $100 billion music and radio market, rather than competing in the $1 trillion video market.
"The question I always ask myself is, are your eyes really worth 10 times as much as your ears? And I don't think that's the case," he told the Journal. "If we add more monetization opportunities the industry will grow and that's the opportunity."
Spotify was down about 5 percent Wednesday morning following the announcement and the release of its fourth quarter 2018 earnings report. While it beat analyst expectations for operating profit in the quarter with a profit of 94 million euros ($107 million) compared with a mean forecast for a loss of 16 million euros in a Reuters poll of analysts, Spotify saw average revenue per user (ARPU) fall 7 percent in the quarter, as the percentage of cheaper subscriptions rose and as growth in relatively lower ARPU markets outpaced areas with higher ARPU.
Spotify's slowing sales numbers may have contributed to the dip in the stock as well. Sales grew 29 percent in 2018, down from 39 percent growth in 2017 and 52 percent in 2016.
-Reuters contributed to this report.
Watch: Spotify CEO speaks out on hate content policy: 'We rolled this out wrong'
#12 João Félix • S.L. Benfica • Manchester United F.C. • Real Madrid C.F. • Cristiano Ronaldo • Manchester • FC Barcelona
Manchester United, Real Madrid tracking 'new Cristiano Ronaldo' Joao Felix - source
Real Madrid and Manchester United are tracking Benfica attacking midfielder Joao Felix, who has been labelled the "new Cristiano Ronaldo," a source has confirmed to ESPN FC.
Felix, 19, made his senior debut in August, and became the youngest player to score in a Lisbon derby with his late equaliser against Sporting in the very next game. In last weekend's return clash, he scored his eighth of the campaign in a 4-2 victory.
A source close to the player has told ESPN FC that Madrid have been monitoring his progress, while other top sides including United, Barcelona, Atletico Madrid, Juventus, AC Milan, West Ham and Borussia Dortmund have also sent scouts to watch him. The source added that Felix, whose release clause is set at €120 million, could be on the move next summer.
"I'm not scared by the numbers being mentioned, of the comparisons in the media, nor the interest of the biggest clubs on the planet," Felix told Tuttosport last weekend. "I'm flattered.
"I'm a professional and very lucky to be well advised. My father was a PE teacher, who was an athletics coach and knows our world very well. Then I have the best agent in the world in Jorge Mendes. I am attracted by the big leagues like the Spanish, English, Italian and French. All the best Portuguese players went to play in the most important foreign leagues and, of course, I would like to do it, too."
He added: "I would like to play alongside Cristiano Ronaldo because he is simply the greatest. An idol, a world icon, an example for everyone."Playing with a monster like him would allow me to improve even more."
Madrid got a first close-up view of Felix's potential when he scored twice as Benfica beat Los Blancos 4-2 in the 2016-17 UEFA Youth League semifinals.
Real Want 'Next Ronaldo', Who Is Also Chased By Barca & Man Utd
Real Madrid are reportedly interested in a Portuguese wonderkid who has been dubbed the "next Cristiano Ronaldo", who is also being chased by FC Barcelona and Manchester United.
Benfica forward Joao Felix has burst on to the scene in Liga NOS this season, scoring six goals and assisting another three strikes so far.
Overall, he has eight goals in just over 1 000 minutes of play, and was the star of the show in Benfica's 4-2 win over rivals Sporting Lisbon on the weekend, scoring one goal and assisting another strike, and becoming the youngest scorer in a Lisbon derby in the process.
The 19-year-old came through Benfica's famous academy, and joined the first team at the beginning of this campaign, and many experts believe he is the brightest Portuguese talent since Cristiano Ronaldo, who was in the stands at Sporting on Sunday.
However, he has long been monitored by Los Blancos, according to AS. It is believed that Real have been aware of Felix's prowess since he destroyed the club's U19 side in the UEFA Youth Champions League semi-final in 2016/17.
However, other top European clubs such as Barcelona, United, Juventus, Paris Saint-Germain, Bayern Munich and Borussia Dortmund are also said to be interested in his services.
Benfica reportedly received a €60 million (R916 million) offer from an unnamed Premier League club for his signature in the January transfer window, but rejected it and instead offered the player a new contract, which is believed to include a €120 million (R1.83 billion) release clause and is set to expire in 2023.
Felix's potential has been described as on par with France sensation Kylian Mbappe's, while many in Portugal have compared him to a young Ronaldo.
Do you think we will see another Portuguese player reach Ronaldo's heights? Have your say in the comments section below.