Ariana Grande drops new album, fires back at Grammys
(CNN)
Ariana Grande's eagerly awaited album has arrived and she gave fans a little bit extra.
In addition to the 12-track "Thank You, Next," she also dropped a music video for the single "Break Up With Your Girlfriend, I'm Bored" featuring "Riverdale" star Charles Melton as the object of the singer's desire.
Fans have been so hot for Grande's fifth studio album that she literally counted down the hours to its early Friday morning release.
She also shot back at an interview given by Grammys producer Ken Ehrlich.
Grande tweeted Thursday: "I've kept my mouth shut but now you're lying about me."
"I can pull together a performance over night and you know that, Ken," she tweeted. "It was when my creativity & self expression was stifled by you, that i decided not to attend. I hope the show is exactly what you want it to be and more."
CNN has reached out to the Recording Academy for further comment.
The petite performer went on to say she offered the Grammys three songs.
"It's about collaboration. It's about feeling supported," Grande tweeted. "It's about art and honesty. not politics. not doing favors or playing games. it's just a game y'all.. and i'm sorry but that's not what music is to me."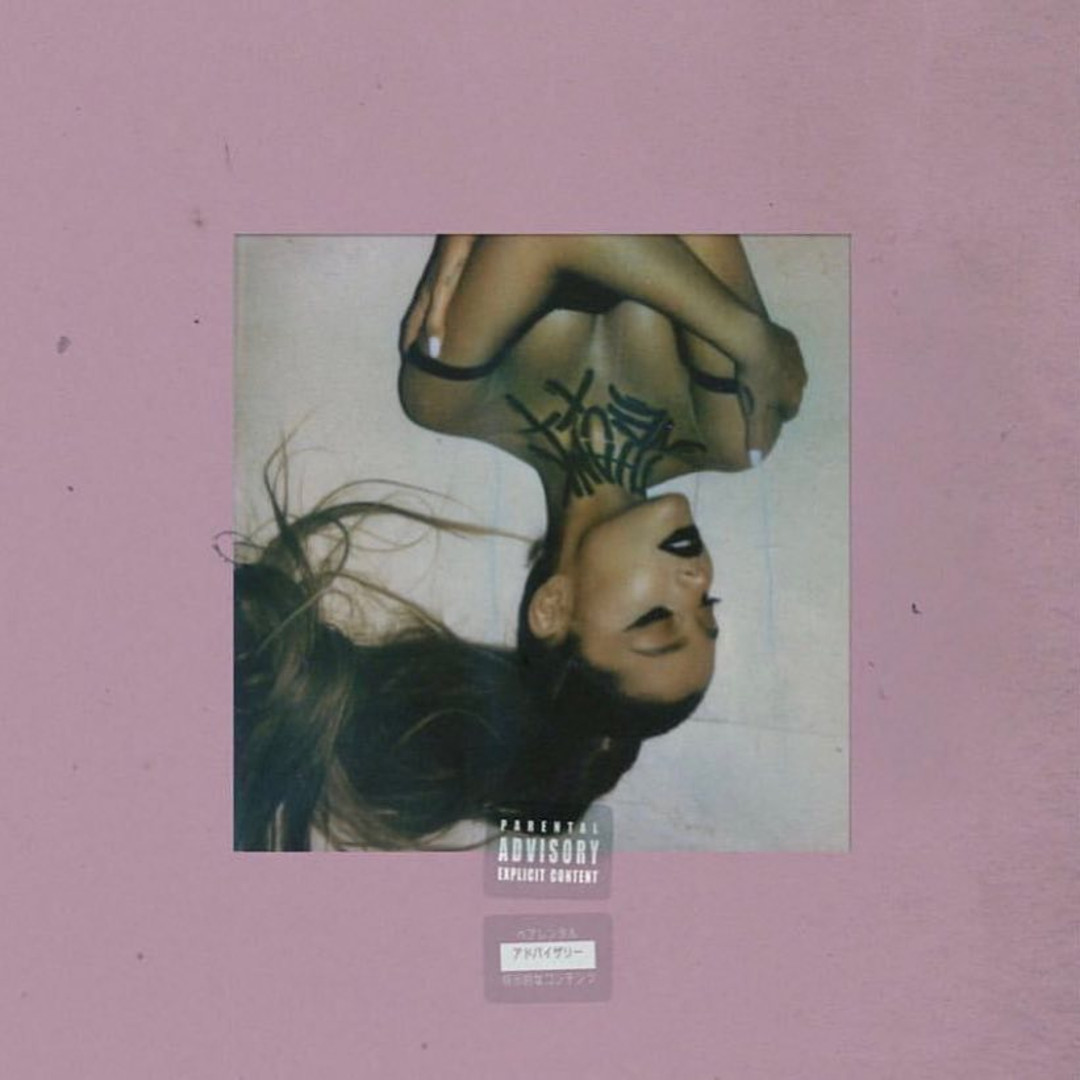 Instagram
Less than six months since Sweetener, Ariana Grande is already back with a new album. You know what that means: it's time to decode.

On the heels of heartbreak and a big breakup, the six-time Grammy-nominated songstress dropped her latest work, Thank U, Next, at midnight on Friday, giving fans 12 fresh tracks to go into the weekend with.

While Sweetener was, well, sweet as Grande serenaded fans with melodies about falling in love and reaping success, this latest installment to her discography breaks down some of the fantasy for a closer look at the cracks.

Whether it be "Fake Smile," where the songstress admits to putting on a front to deal with speculation about her, to "Ghostin,'" a track about not being able to shake a lost love—while your current love suffers—the star was not afraid to get raw. Allow us to break it all down: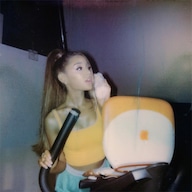 To start, "Needy" is a self-reflective song for Grande, who admits that she's "a lil' messed up/But I can hide it when I'm all dressed up/I'm obsessive and I love too hard/Good at overthinking with my heart/How you even think it got this far, this far?"

The line is perhaps a nod to her speedy engagement toPete Davidson. She attributes some of her behavior to past traumas. "Sorry if I'm up and down a lot/Sorry that I think I'm not enough/And sorry if I say sorry way too much/You can go ahead and call me selfish/But after all this damage, I can't help it," she sings.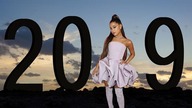 Returning to a bit of the space theme she explored on her last album with "Breathin'" and "Better Off," Grande uses track "NASA" as an anthem of independence as she sings about wanting space from her lover.

"Baby, I can't really miss you if I'm with you/And when I miss you, it'll change the way I kiss you/Baby, you know time apart is beneficial/It's like I'm the universe and you'll be N-A-S-A," the lyrics read.

In a metaphorical sense, she also possibly compares herself to space because there are parts of her her partner (compared to NASA) hasn't explored or doesn't understand. "You don't wanna leave me, but I'm tryna self-discover/Keep me in your orbit and you know you'll drag me under," she adds.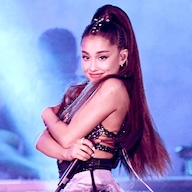 On "Bloodline," Grande potentially references Davidson again, particularly regarding the touchy aftermath of their breakup. The title also seems to be connected to Davidson, with whom she was going to marry and perhaps start a family.

"Don't want you in my bloodline, yeah/Just wanna have a good time, yeah/And no need to apologize, no/But you gon' have to let this shit go/Don't want you in my bloodline, yeah/Not tryna make you all mine, yeah/And no need to apologize, no/But you gon' have to let this shit go, yeah," the song goes.

From the sound of the song, she's telling a lover things are over. "No, we won't be talking the next day/I ain't got nothin' to say (Yeah, nah)/I ain't lookin' for my one true love/Yeah, that ship sailed away," she sings.

She also questions whether he's as in love with her as he claims. "Get it like you love me/But you don't, boy, it's just for show."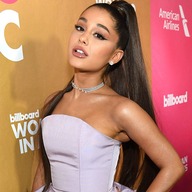 In "Bad Idea," Grande sings about using someone else to get over a love. "Yeah, I'ma call you over here to numb the pain (Are you done?)/I got a bad idea (Uh-huh)/Forget about it, yeah, forget about him, yeah/Forget about me," the song goes. "But, boy, don't trip (Don't trip), you know this isn't real/You should know I'm temporary."

A similar theme emerges on "Ghostin,'" on which she sings about suffering through the loss of a love while it affects her current partner, an obvious reference to the sudden and tragic death of her ex-boyfriend Mac Millerwhile she was engaged to Davidson.

"Baby, you do it so well/You been so understanding, you been so good/And I'm puttin' you through more than one ever should/And I'm hating myself 'cause you don't want to/Admit that it hurts you."

She uses the modern phrase, "ghosting"—the act of suddenly cutting off communication with someone without warning—in regard to both the sudden loss of Miller and how he still haunts her.

"I know that it breaks your heart when I cry again/Over him, mmh/I know that it breaks your heart when I cry again/'Stead of ghostin' him," the song continues. "Though I wish he were here instead/Don't want that living in your head/He just comes to visit me/When I'm dreaming every now and then (And then)."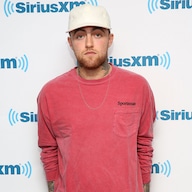 "In My Head" sounds like further commentary on her relationship with Davidson as she sings about essentially creating a man in her mind that didn't really exist.

"Yeah, look at you, boy, I invented you/Your Gucci tennis shoes, runnin' from your issues/Cardio good for the heart (For the heart, for the heart)/I figure we can work it out, hmm," she sings. "Painted a picture; I thought I drew you well/I had a vision of seeing what isn't there/Caught in the moment, tangled up in your sheets/When you broke my heart, said you only wanted half of me."

Ultimately, her man is not how she saw him to be. "Wanted you to grow, but, boy, you wasn't budding/Everything you are made you everything you aren't/I saw your potential without seein' credentials/Maybe that's the issue (Yeah, yeah)/Said maybe that's the issue, ah/Can't hold that shit against you, ah/Yes, I did it to myself, yeah/Thought you were somebody else."

Thank U, Next is available now. 
Albert Finney: British actor dies aged 82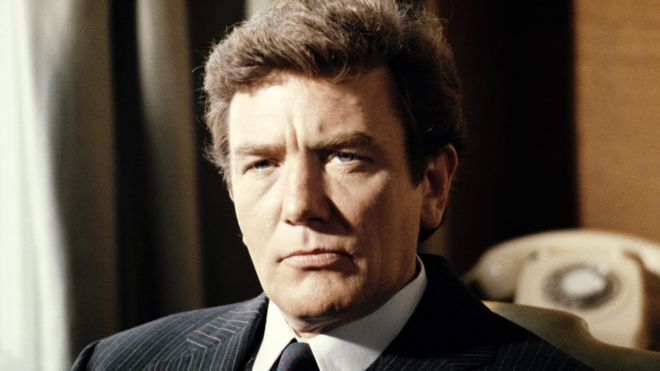 Oscar-nominated British actor Albert Finney has died aged 82 after a short illness.
He was a five-time Oscar nominee who began his career at the Royal Shakespeare Company before making his mark in film.
His big film break came as "angry young man" Arthur Seaton in Saturday Night and Sunday Morning.
He went on to star in Tom Jones, as Hercule Poirot in Murder on the Orient Express, Erin Brockovich and Skyfall.
A statement from a family spokesman said: "Albert Finney, aged 82, passed away peacefully after a short illness with those closest to him by his side.
"The family request privacy at this sad time."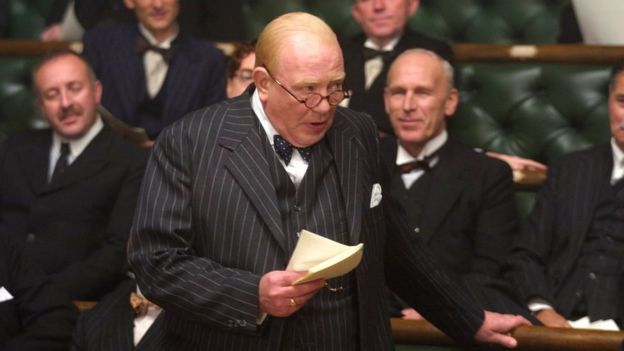 Finney's other memorable roles include Winston Churchill in The Gathering Storm, for which he won a Golden Globe and a Bafta.
He also played the title role in Scrooge, billionaire Daddy Warbucks in Annie, Ed Bloom Senior in Tim Burton's Big Fish and the mobster Leo O'Bannon in Miller's Crossing.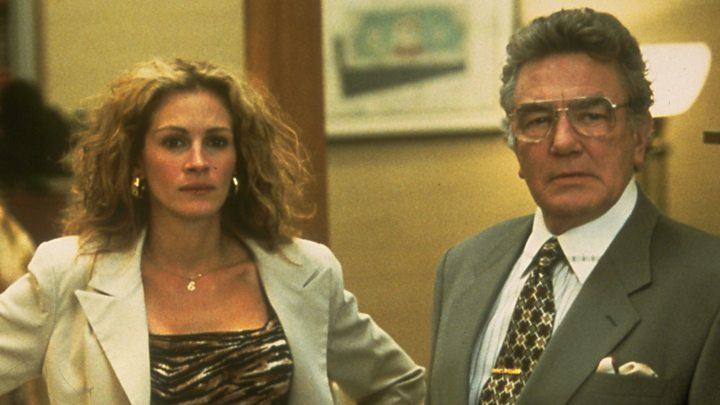 Finney was nominated four times for a best actor Oscar and once in the best supporting actor category.
He got back-to-back nominations in 1984 and 1985 for The Dresser and Under the Volcano but never attended the ceremony itself, calling it "a waste of time".
He was the recipient of two Bafta Awards from 13 nominations and received a British Academy Fellowship in 2001.
The Royal Academy of Dramatic Art (Rada) graduate continued working on the stage despite his film success, earning Tony nominations on Broadway for Luther and A Day in the Death of Joe Egg.
He won an Olivier Award for Orphans and was part of the original three-man cast of Art.
His last film role came in 2012 James Bond film Skyfall, in which he played the irascible gamekeeper Kincaid.
'A powerhouse of an actor'
A life-long fan of Manchester United, he declined a CBE in 1980 and a knighthood in 2000.
"I think the Sir thing slightly perpetuates one of our diseases in England, which is snobbery," he said at the time.
He was also reluctant to discuss his craft. "My job is acting, and that is why I hate interviews or lectures, explaining myself to an audience," he once said.
Finney's achievements at the Old Vic theatre were recognised last year on a special commemorative stamp.
Finney was married three times and had one child with his first wife, the actress Jane Wenham.
He was diagnosed with kidney cancer in 2007, after which he largely disappeared from public view.
Memphis Grizzlies release statement on Marc Gasol from controlling owner Robert Pera
The Memphis Grizzlies released the following statement from Grizzlies Controlling Owner Robert Pera regarding Marc Gasol:
"Marc has been a dedicated teammate, star player and pillar of this team for the past 11 seasons. He plays with a heart and a passion for the game that helped carry this franchise to seven straight playoff appearances, but what Marc has done for this organization is about more than just basketball. He was a part of a core group of players that helped shape the identity of this franchise on and off the court and were embraced by the City of Memphis. On behalf of the Grizzlies organization, I would like to thank him for his blood, sweat and dedication to the Grizzlies and Memphis. The impact he has had on this team and the city will live on, and we look forward to one day welcoming him back home to Memphis where his #33 jersey will hang in the rafters of FedExForum next to Zach and Tony."
Former boxing champ Rocky Lockridge, who found viral fame after an interview saw him break down in tears, has passed away aged 60.Rocky's family confirmed his death on Thursday which was due to complications from a series of strokes and pneumonia, according to Philly.
The former super-featherweight retired from boxing in 1991 and went on to publicly battle drug problems. Then he appeared on A&E reality show Intervention which helped him to live sober for the last decade.
It has been reported that Mr Lockridge died on Thursday morning at his caregiver's home in Camden. His friend and former sparring partner, Perry Dawes, told Philly: "He had a good heart, and he brought himself back up from the bottom."
Rocky's son, Ricky Lockridge, said: "It is with great pain but a whole heart that I tell you family and friends that my father Ricky Lockridge aka Rocky Lockridge has passed away.
"All he wanted was to be in the comfort of his home with friends/ family. God has called him to walk through the gates of heaven."

Rocky Lockridge (R) lands a punch against Eusebio Pedroza. Credit: Getty
Rocky was best known for his defeat against Roger Mayweather with a first-round knockout in 1984 to win the WBA world super featherweight title. This was Roger Mayweather's first loss.
Fans of Rocky's have taken to Twitter with one saying: "I'll always remember him as an extremely talented fan favorite who never gave less than 100%. RIP".
Another added: "What a sad loss. A great boxer, took the legendary Wilfredo Gomez and Eusebio Pedroza to MD losses, beat the likes of Roger Mayweather, our own Cornelius Boza Edwards and peaked in the same era as our legendary @ClonesCyclone - Rocky Lockridge will ALWAYS be remembered. RIP champ".
A third commented: "Loved by boxing fans, played a huge part in making the 80s a great era for the lighter weight divisions. Fought and beat the best. 2 time great! Peace and love".
RIP, Rocky.
#5

Kaley Cuoco Instagram video by Kaley Cuoco • Feb 8, 2019 at 2:02 PM
Kaley Cuoco Posts Sweet 'Big Bang Theory' Pictures To Celebrate The Final Season Coming To An End
I'm not crying, you're crying.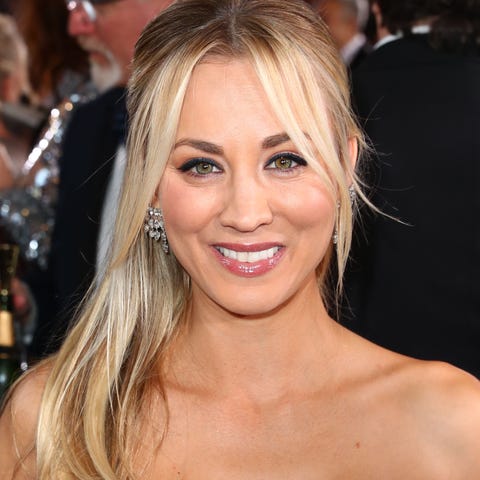 If you're ready to ride an emotional roller coaster, look at actress Kaley Cuoco's Instagram. While fans of The Big Bang Theory are already super bummed to see the popular sitcom wrap after 12 seasons (the finale will likely air on April 11), the 33-year-old actress who plays Penny is helping ease the pain with some cute behind-the-scenes pics.
Last night, Kaley posted a group shot of the whole cast after the 15th episode of the final season aired.
"A bit blurry but got the whole gang in!" she wrote, complete with a crying emoji. Clearly, her fellow cast members mean a lot to her. They've been a mainstay in Kaley's life—and on TV screens—for 12 seasons (making BBT one of the longest running sitcoms of all time, right up there with Cheers and Fraiser).
Kaley also said that the stage where they film the show has officially been named The Big Bang Theory CBS stage. (Score!)
"Five shows in 90 years have received this honor at WB. We shoot right across from the Friends Stage and I was always amazed at the mark they made on TV history," Kaley said in the caption. "Our show being given the same honor has completely overwhelmed me, and I'm just forever grateful to be part of it."
The proud posts continued with an adorable polaroid of her with BBT friends. One fan left the comment, "Miss you guys already (crying emoji)."
Luckily for Kaley's Instagram followers, she's been spreading the BBT love a lot lately. Just yesterday, Kaley posted a teaser about the season finale of BBT, nodding to a scene she performed in lingerie—and showing off her super-toned abs.
With only a few episodes left, you better keep tabs on Kaley's Insta if you want to get your Big Bang Theory fix.
#6

Bebe Rexha ↬ lau ? on Instagram: "let me just tell y'all this is an underrated BOP and… 9 days until we get LH (i am not okay, i really am not) • @beberexha #rexhars…"
R&B singer H.E.R. gave a next-level performance, sister duo Chloe x Halle matched the greatness of their recent Super Bowl performance and pop singer Bebe Rexha went off on the crowd when they didn't sing along to her monster hit song.
The female acts, nominated for best new artist at the Grammys, performed Thursday night at Spotify's pre-Grammy event honoring rising newcomers.
Rexha was fiery during her performance of "Meant to Be," her record-breaking hit song featuring country duo Florida Georgia Line. When the crowd of music industry players didn't sing it back to her at Hammer Museum in Los Angeles, she went ballistic, f-bombs included.
"This song was No. 1 for 50 (expletive) weeks," she said after telling her band to stop the performance. "I work too (expletive) hard for this (expletive), OK?"
Rexha then looked over to her mom and said, "My mom is like 'please calm down.' I love you, Mom. I'm calming down."
"Meant to Be" set a record last year when it spent a historic 50 consecutive weeks at the top of Billboard's Hot country songs chart. It peaked at No. 2 on the all-genre Hot 100 chart and is nominated for best country duo/group performance at Sunday's Grammys, giving Florida Georgia Line their first-ever Grammy nomination.
"I worked too hard for this moment. I'm from Staten Island, New York, and I'm standing on this stage right here," yelled 29-year-old Rexha, who co-wrote Eminem and Rihanna's Grammy-winning 2013 hit, "The Monster."
"You're going to sing the (expletive) words if you know the (expletive) song."
Rexha's second try at the song included more crowd participation.
Other singers had an easier time Thursday night.
Bebe Rexha sermonea al público por no corear su canción
Rexha fue vehemente durante su interpretación de "Meant to Be" que hasta dio un "regaño" a su público
CIUDAD DE MÉXICO.- Bebe Rexha sermoneó al público por no corear su más famosa canción en un evento de Spotify .
Rexha fue fogosa durante su interpretación de "Meant to Be", su éxito que rompió récords con el dúo country Florida Georgia Line. Cuando la audiencia integrada por miembros de la industria de la música no la acompañó cantando en el Museo Hammer en Los Ángeles, se puso iracunda y lanzó incluso algunas palabrotas.
"Esta canción fue No. 1 por 50 (grosería) semanas", dijo tras instruir a su banda que parara de tocar. "Trabajo demasiado (grosería) duro para esta (grosería), ¿OK?"
"Meant to Be" marcó récord el año pasado cuando pasó 50 semanas consecutivas en la cima de la lista Hot Country Songs de Billboard. Llegó al No. 2 del Hot 100, que incluye todos los géneros, y este domingo competirá por el Grammy a la mejor interpretación country de un dúo o grupo, lo que representa la primera nominación al Grammy para Florida Georgia Line.
Trabajé demasiado duro para este momento. Soy de Staten Island, Nueva York, y estoy parada aquí en este escenario. Van a cantar las (grosería) palabras si se saben la (grosería) canción.