Chess: Magnus Carlsen set fair for a further reign as world champion
The Norwegian saw off the threat of Fabiano Caruana and looks stronger than any potential 2020 challengers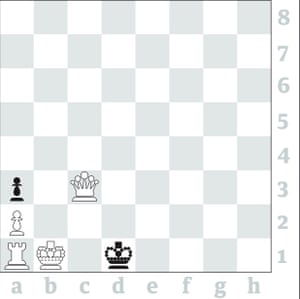 Magnus Carlsen retaining the crown on tie-break was always one of the likely ways for the world championship to end, but it was the 12 straight draws with Fabiano Caruana in the classical games which provoked anguish from some chess fans.
It would have been different if Carlsen had taken his chances in game one, and/or Caruana in game eight. These were winning positions which world title contenders would normally convert, so why didn't they?
Carlsen seemed to have a mindset at the start that a solid draw with Black was ideal. Yet past world championships show that game one is often a banana skin, including for José Raúl Capablanca in 1927, Mikhail Botvinnik in 1960,and Bobby Fischer in 1972. Caruana's wimping out in game eight can be related to over-optimism about his tie-break chances, stemming from his two wins and a draw in his one-to-one rapids against Carlsen in recent years.
Fide, the global chess body, will ignore the more outlandish suggestions to reduce draws such as introducing Chess960 random games, but the clamour for change is strong. Expect some tweaks to be made to the rules for Carlsen's next title defence in 2020 such as a slightly faster time limit in classical games and fewer rest days. There is a balance to be struck, for while chess fans dislike draws they can also be turned off by classical games chock full of blunders.
As Carlsen admitted after the match, his opening preparation more than once turned out to be poor, highlighted by his two white games against the Petroff Defence 1 e4 e5 2 Nf3 Nf6, which was clearly going to be Caruana's main king pawn reply and was even confirmed by the video leak of the American's planned repertoire. Carlsen's long standing chief aide, Peter Heine Nielsen, may have some awkward questions to answer.
Carlsen still won, and his four world championship career victories have been surpassed only by Emanuel Lasker and Botvinnik. Yet in the unofficial contest of legends, where chess players rank the all-time greats, his performance is slipping. Five years ago, when Carlsen became champion for the first time against Vishy Anand in Chennai, it seemed that with youth on his side he could achieve a higher place on the pantheon than Garry Kasparov or Fischer.
But in the past few years his rating has drifted, and although he dominates rapid and blitz chess it seems that in the classical version he has become like Botvinnik in his later years, only primus inter pares. Crushing tournament performances, like Alexander Alekhine's at San Remo 1930 and Fischer's interzonal in 1970, are missing.
There is still time for the dominance to happen. Carlsen celebrated his 28th birthday on Friday, and will be favourite to defeat whoever is the 2020 challenger, especially as he will have learnt from his 2018 mistakes. His potential challengers are headed by Caruana again, by the Azeri world No 3, Shak Mamedyarov, and by Ding Liren, who recently completed a 100-game unbeaten sequence and is the focus for China's ambition to capture the individual world crown alongside team gold.
Perhaps it was with an eye to 2020 that Carlsen chose Ding as his opponent in a 2017 St Louis rapid/blitz match and blew him off the board. Crucially also for Carlsen's chances of staying champion until at least 2022, none of the many rising teenage talents seems on a fast enough improvement trajectory to become a credible candidate in two years time.
It was Carlsen's performance in the second rapid game which virtually ensured victory. The opening was a touch dubious, as 11…Qb8 to avoid a move repetition was well met by 12 h4! while Black's 16…Be7?! (Ne7!) made Black's pieces passive.
Carlsen fought back with 17…Qc8! and 20…Qf5! provoking the premature 21 c5? when 21 0-0 0-0 22 Nb5 with queen's side expansion was the best plan. Caruana's advanced c pawn came under attack from 23…Rfc8! and 24…Bd8! after which the American cracked by 26 c7? (26 Bd4) and 28 Nd5? (but 28 Qd5 Rab8! is also winning) after which the calm 28…Kh7! avoiding the Ne7 knight fork, induced Caruana to resign.
3595 1 Qg3. If Kd2 2 Qf3 Ke1 3 Kc2 mate. If Ke2 2 Kc1 Kf1 3 Kd2 mate.
Chicago Cubs acquire Ronald Torreyes from New York Yankees
The Chicago Cubs made their first significant move of the offseason, acquiring utility man Ronald Torreyes from the Yankees. The Cubs will send cash considerations or a player to be named later to the Yankees in the deal.
The Chicago Cubs got themselves an insurance policy on Wednesday afternoon. Twenty-six-year-old Ronald Torreyes will provide depth to and flexibility to a team that has become adept at utilizing such players in recent years. Torreyes played significant time at third base, shortstop and second base during his time in New York.
Torreyes fits the mold of a Joe Maddon player. In other words, he's a guy who has played all over the infield, and even some outfield – and will easily find playing time for the Cubs in 2019. Torreyes had been designated for assignment by the Yankees earlier in the week to make room for a wave of pitching prospects on their 40-man roster.
What Torreyes brings to the Cubs
Along with the ability to play a variety of positions, Torreyes has proven himself to be a solid hitter (at least in terms of average) during his short MLB career. Torreyes has hit .281 with four home runs and 55 RBI over 221 games with the Yankees over the course of three seasons.
While Torreyes has a less-than-impressive .685 OPS during his career (and similarly sub-par 81 OPS+), his worth will come in other areas. He is a skilled defender, with the ability to play shortstop. With the Cubs only having one shortstop on their roster for Opening Day (Javier Baez), Torreyes can help fill a void and give the Cubs flexibility regardless of what direction Theo Epstein decides to go in the offseason.
This will be Torreyes' second stint in the Cubs organization. He was originally acquired by the Cubs in the 2011 trade that sent Sean Marshall to the Cincinnati Reds. Torreyes spent the 2012 and 2013 seasons in the Cubs minor league system.
What does it mean for Addison Russell?
While fans may be quick to deem the Torreyes acquisition as the end of Russell's tenure in Chicago, it probably won't impact how the front office decides to handle their shortstop's looming arbitration decision.
Zac Efron Reveals His Transformation from Heartthrob to Serial Killer Ted Bundy
Zac Efron is showing off his killer transformation.
The 31-year-old actor shared a photo of himself dressed as the notorious serial killer Ted Bundy in his new film Extremely Wicked, Shockingly Evil and Vile on Instagram Thursday.
"Ready for Sundance! #extremelywickedshockinglyevilandvile," Efron wrote in the caption of a photo in which he appeared to be in a courtroom.
The film, which follows the life of Bundy, is told through the perspective of his girlfriend Elizabeth Kloepfer, who struggled to accept the reality of her boyfriend's true nature.
Lily Collins stars as Kloepfer alongside John Malkovich as Edward Cowart, the presiding judge at Bundy's 1979 trial in Florida who sentenced the killer to death.
Voltage Pictures; Bettmann/Getty
Collins, 29, shared another still from the movie that included her, Efron and a little girl in front of a birthday cake.
"The #SundanceFestival lineup has just been announced and I'm so proud to be included!" she wrote in the caption. "Here's a glimpse of the film @zacefron and I worked with @joeberlingerfilms and our incredible team, "Extremely Wicked, Shockingly Evil and Vile." Here we go!…."
Bundy was a law student who was convicted of killing and raping several women across seven states from at least 1974 to 1978.
He met Kloepfer in 1969 in Washington where she worked as a secretary at the University of Washington School of Medicine.
Bundy was executed in Florida on Jan. 24, 1989 after confessing to 30 homicides committed, although the real total of murders is unknown.
Extremely Wicked, Shockingly Evil and Vile is premiering at the Sundance Film Festival in January.
Hits: 15