#1

Anderson Paak Stay Reppin…. #Andersonpaak #kendricklamar #snl
#2

deontay wilder The fight was declared a split decision DRAW!Was Tyson Fury Robbed????
Deontay Wilder, Tyson Fury fight to draw; both call for rematch
https://youtu.be/K1d4IdQS-dw
LOS ANGELES -- Well, at least they have a rematch clause.
Deontay Wilder dropped Tyson Fury twice, but Fury also outboxed him for long stretches, leaving the judges with a lot to pick from.
In the end, they could not decide, and the heavyweight world championship fight, the second-biggest fight of the year after the Canelo Alvarez-Gennady Golovkin rematch, was ruled a split draw on Saturday night before a raucous crowd of 17,698 at Staples Center.
Wilder nearly knocked Fury out in the 12th round with a hard knockdown, but Fury survived and stormed back for a memorable round of the year candidate in a fight that likely will see a sequel.
Judge Alejandro Rochin, of Mexico, scored the fight 115-111 for Wilder, Canadian judge Robert Tapper had it 114-112 for Fury, and British judge Phil Edwards had it 113-113 as both fighters remained unbeaten. ESPN.com scored it 114-112 for Wilder, who retained his belt for the eighth time. Fury retained the lineal championship in his first defense.
"I think with the two knockdowns, I definitely won the fight," Wilder said. "We poured our hearts out tonight. We're both warriors, but with those two drops, I think I won the fight."
Fury, who had much of a raucous crowd filled with British fans behind him, also thought he won.
"We're on away soil. I got knocked down twice, but I still believe I won that fight," Fury said. "I'm being a total professional here. I went to Germany to fight [Wladimir] Klitschko, and I went to America to fight Deontay Wilder. God bless America. The 'Gypsy King' has returned.
"That man is a fearsome puncher, and I was able to avoid that. The world knows I won the fight."
From the moment the fight was made, Wilder promised he would do to Fury what he had done to every man he had faced, and that meant knock him out. He came close, dropping Fury in the ninth round and again in the final round, but Fury showed the same kind of heart and will that helped him overcome the nightmare of the past three years since he won three major titles and the lineal championship three years ago this week in a monumental upset of Klitschko, the longtime champion.
Fury never defended the belts, as his life went into a downward spiral because of drug and alcohol abuse, mental health issues -- including depression and suicidal thoughts -- and enormous weight gain from around 260 pounds to 400.
Fury, in part with motivation from Wilder, eventually got his life under control and returned to the ring in June after a 31-month layoff. He won two fights in a row before agreeing to face Wilder.
He said winning would be "the first chapter of a new storybook, the beginning of a new life, a new era of Tyson Fury."
Even though he did not win, his comeback from the depths of addiction, mental illness and despair remains something to behold, and he and Wilder gave the fans a memorable, tension-filled fight.
"I hope I did you all proud after nearly three years out of the ring," Fury said. "I was never going to be knocked [out] tonight. I showed good heart to get up. I came here tonight, and I fought my heart out."
Wilder says he 'did enough' to win fight
Deontay Wilder reflects on his fight with Tyson Fury, saying that he failed to make some adjustments, but still felt that he should have won the fight.
They opened the fight looking to feel each other out and burned off nervous energy. Wilder controlled the round until Fury landed a couple of shots in the final seconds to get the Brits excited.
Chants of "USA! USA! USA!" broke out in the fourth round as Wilder moved forward and looked to unload. Fury spent much of the round going backward, other than throwing a few jabs.
Fury (27-0-1, 19 KOs), 30, of England, clowned around by putting his hands behind his back and bobbing his head, but he eventually began landing jabs to the head and body as Wilder was wild with his punches. By the end of the sixth round, Wilder's left eye was puffy.
"I came out slow. I rushed my punches. I didn't sit still. I was too hesitant," Wilder said. "I started overthrowing the right hand, and I just couldn't adjust.
"I was rushing my punches. That's something I usually don't do. I couldn't let it go tonight. I was forcing my punches too much instead of sitting back, being patient and waiting it. I really wanted to get him out of there, give the fans what they want to see."
A right hand stung Wilder (40-0-1, 39 KOs), 33, of Tuscaloosa, Alabama, midway through the seventh round. He came back with a series of punches, but nothing landed cleanly, and Fury tied him up and then landed another right hand. Fury was in a groove, bouncing and moving in and out and not giving Wilder a clear target to hit, even though he carried his left hand very low, almost below his waist, in an inviting opening for Wilder's big right hand.
The 6-foot-9 Fury landed two solid rights inside 30 seconds remaining in the eighth round, as Wilder, who is 6-foot-7, pawed with his jab and could not find the target for the right hand that had been cocked at his side.
Wilder finally found a home for the right hand in the ninth round. Although he didn't land it with full force, he dropped Fury, who did not seem badly hurt. Wilder seemed to think he was and went for the knockout. It was a tremendous action round as they exchanged fierce punches.
Late in the round, Fury threw his hands in the air and wagged his tongue, imploring Wilder to come at him.
The 256½-pound Fury, who held a 44-pound weight advantage, bounced back well in the 10th round, and it was clear that Wilder was becoming frustrated by his movement.
Wilder went for broke in the 12th round and landed a huge right hand and a clean left hook to put Fury flat on his back as the crowd erupted. It looked like the fight was over. Fury barely beat referee Jack Reiss' count, and even when Wilder rocked him in a follow-up attack, Fury was together enough to hold on. Then he came roaring back, stunning Wilder with a right hand as they battled to the final bell.
When it was over, Wilder and Fury, who have admitted that they like each other despite the harsh words in the days before the fight, hugged it out.
"When you're at each other and you have a great fight, we give each other all we've got. At the end of the fight, that's what it's all about," Wilder said. "He was just telling me great fight, he loves me, and thank you for the opportunity. We're the best in the world. The respect was mutual."
According to CompuBox punch statistics, Wilder landed 71 of 430 shots (17 percent), and Fury landed 84 of 327 (26 percent).
Wilder earned at least $4 million to Fury's $3 million, though each will earn millions more thanks to their percentages of the profits from the event. They will almost certainly earn much more in a rematch of the most significant heavyweight world title fight in the United States since Lennox Lewis, in what turned out to be his final fight, stopped fellow Hall of Famer Vitali Klitschko in the sixth round of an epic slugfest to retain the title in 2003, coincidentally also at Staples Center.
"The rematch, I guarantee I'm going to get him," Wilder said. "I would love for [the rematch] to be my next fight. Why not? Let's give the fans what they want to see. It was a great fight, and let's do it again. It doesn't matter to me where we do it.
"We're the two best in the world, and we proved it tonight. When you get two warriors, you get a great fight. That's what we proved tonight, and I'm ready to do it again."
Fury is also ready to do it again.
"One hundred percent we'll do the rematch," he said. "We are two great champions. Me and this man are the two best heavyweights on the planet."
#3

rania youssef تصدرت الفنانة #رانيا_يوسف قائمة الموضوعات الأكثر تداولا على مواقع التواصل الاجتماعي في مصر، بسبب الفستان الذي ارتدته في حفل ختام #مهرجان_القاهرة_السينمائي الأربعون، أمس الخميس ?#arabdivas #raniayoussef #arabbeauty #egyptianbeauty #cairointernationalfilmfestival #ciff40 #redcarpetstyle #redcarpetfashion #redcarpetdress #festivalmakeup #festivalfashion
Egyptian actor Rania Youssef charged with public obscenity after wearing 'revealing' dress at film festival
Star faces up to five years in prison if convicted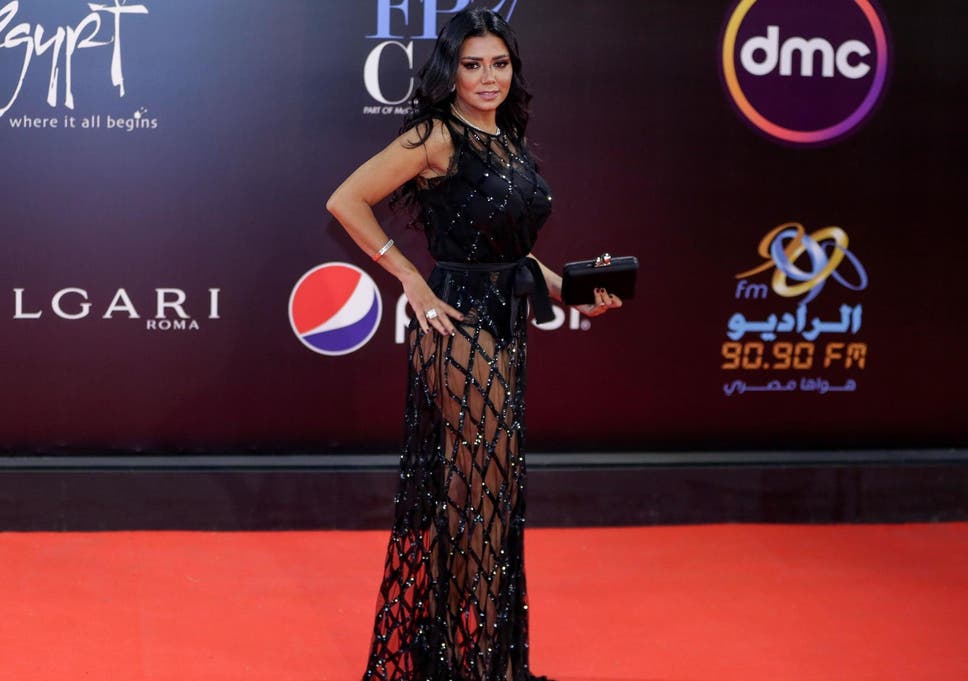 An Egyptian actor could face up to five years in prison if found guilty for public obscenity, after she wore a see-through dress which revealed her legs.
Rania Youssef, an actor and model known for her roles in Egyptian films and television shows, attended the closing ceremony of a film festival in Cairowearing the black dress, which had a gauze skirt.
Her appearance at the event on Thursday caused instant debate on social media.
Users were divided, with some subjecting Ms Youssef to abuse, and others defending her right to wear the dress.
Following the uproar, a group of lawyers complained to Egypt's chief prosecutor about her appearance and she was subsequently charged with public obscenity.
"I hope everyone can understand that I had good intentions and did not wish to anger anyone."
She added she had not expected her outfit to cause so much anger.
Ms Youssef's trail will begin on 12 January 2019 and if convicted she faces up to five years in prison.
Some 100 million people live in Egypt, the majority of whom are Muslim. While the country has retained some aspects of secularism, the nation has also experienced decades of growing religious conservatism.
Fundamentalism also continues to influence the state, five years after 
Mohamed Morsi
, an Islamist president, was ousted by the military following mass protests against his rule.
Ms Youssef is only the latest public figure to face obscenity charges in Egypt.
In 2017 Shyma, an Egyptian pop singer whose real name is Shaimaa Ahmed, was sentenced to two years in prison for "inciting debauchery", after she posted a suggestive music video online.
Shakira and Bardis, two bellydancers, were also jailed for six months in 2015 for inciting debauchery and immorality in their music videos.
Additional reporting by agencies
#4 claire foy OMG!!! ??❤️ #ClaireFoy
Claire Foy and Mikey Day Shine in This Saturday Night Live Sketch About World War I's Least Romantic Correspondence
There are basically two ways you can build a comedy sketch. If you have the time, you can carefully design an intricate series of escalating comical situations that slowly build toward a climax that is surprising, but in retrospect, inevitable. Or you can just go from one joke to the next with no rhyme or reason, then plaster a musical number on the end in hopes of making your escape in the confusion. Fortunately, the sketch from this week's Saturday Night Live in which Mikey Day and host Claire Foy carry on an extremely unsatisfying WWI correspondence falls into the prior category:
This is a perfect example of the way that getting the structure right on the macro level allows room for lots of bizarre surprises in the details: Mikey Day's slow burn spans the entire sketch, providing a steady foundation for Claire Foy's half of the correspondence as it takes increasingly baroque turns. Those include nearly a full minute spent on the idea that Foy thinks Day and his friends in the trenches will find her baby portrait irresistibly sexy, a surprise appearance from Kenan Thompson, a criminal trial that is only barely alluded to, and the best Pickelhaube gag since Homer Simpson joined the Navy. And yet Day's performance somehow makes the sketch feel like a coherent whole in a way that a million cold opens never manage. Of course, it's not really fair to compare a pure comedy sketch like this with topical ones written under tight deadlines. The writers behind this sketch could have spent years tinkering with the structure until it worked perfectly, then fine-tuned every joke, free from the worry that Donald Trump would do something stupid and ruin their hard work.
And, in fact, it looks like that's exactly what happened. A Civil War version of this sketch aired on 
Maya & Marty
, the short-lived Maya Rudolph/Martin Short variety show from 2016, which was also a Lorne Michaels production:
It's amazing that Claire Foy managed to be funnier than Maya Rudolph with more or less the same material, but the evidence doesn't lie . To be fair to Rudolph, the new version of the sketch incorporates significant improvements, even if it uses an identical structure. It's funny when Abraham Lincoln shows up in the Maya & Marty version, but you kind of expect a Lincoln cameo in a Civil War sketch. Kenan Thompson showing up in a World War I sketch, however, is a surprise. Similarly, the original version gives a lot more information about what Rudolph is up to back home, but the single best joke is Lincoln, without any further context or explanation, telling Mikey Day that his offer still stands. The World War I version takes this idea and runs with it: Compare the amount of information presented about Maya Rudolph's baby—a girl, who was born, met President Lincoln, and sometime after that was lost, to Rudolph's evident dismay—with Claire Foy's trial, of which we know nothing except that Foy is blithely, hilariously indifferent about it. Rudolph's character is doing a bad job of explaining what is going on at home to her husband; Foy's character is bonkers. The changes make enough of a difference in quality that even if you overlook the fact that Maya & Marty and SNL are different shows, it makes more sense to think of this as a revision instead of a recurring sketch. At this rate, the final draft, which will be set during World War II and star Mikey Day and whoever is hosting SNL in 2020, is going to be the funniest thing ever.
---