Bowling Green vs. Ohio U Prediction,
Preview,
and Odds - 2-22-2019
GAME SNAPSHOTWITH CURRENT LINE
#875
 Bowling Green
Falcons
-4
#876
 Ohio U
Bobcats
143.5
Friday, February 22, 2019 at 6:30pm
Image licensed from USA Today Sports
BOWLING GREEN FALCONS
19 - 7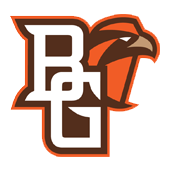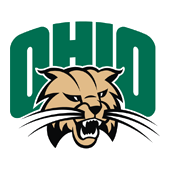 Teams
#875 Bowling Green State University
#876 Ohio University
Market Avg
Chart
(Click to Enlarge)
It's a battle of teams from the Mid-American Conference on the hardwood. The Bowling Green Falcons make the short trip as they visit the Ohio Bobcats Friday night. Bowling Green edged Akron 73-69 at home in their last game on Tuesday night. Ohio was routed 114-67 on the road by Buffalo in their last game Tuesday night. The Falcons lead the all-time series between the teams 73-65 and picked up an 82-63 home win in the first matchup this season January 8.
---
Today's Related Betting Predictions:
Warning
: Invalid argument supplied for foreach() in
/var/www/winnersandwhiners.com/project/Template/single.php
220
---
Bowling Green Falcons Seek Fourth Straight Win
Bowling Green had a tough time but managed to pick up a third straight win as they edged Akron at home in their last game. The Falcons stand 11-2 in the MAC, leaving them tied with Buffalo for the top spot in the East Division. Bowling Green trailed by four at the half and battled back to tie the game in the closing seconds. The Falcons hit the eventual winning bucket with 0.9 seconds to play and went on to the win. Bowling Green shot 40.9 percent from the field, including eight of 25 from three-point range, and held Akron to 37.1 percent shooting. Justin Turner finished with 23 points and seven rebounds in the win to lead the Falcons.
See BGSU Basketball 

's other Tweets
The Falcons come into this contest averaging 78.9 points per game on the season. Bowling Green collects 42 rebounds per game and dishes out 13.4 assists per contest. The Falcons enter this game tied for 158th in scoring defense as they allow an average of 70.6 points a night. Justin Turner leads the team with 19 points plus 3.9 rebounds a game on the year. Demajeo Wiggins puts up 12.6 points plus 12.2 boards a night while Dylan Frye adds 12.8 points and 2.7 assists per game. Antwon Lillard, Jeffrey Uju, Daeqwon Plowden, Michael Laster and Marlon Sierra are all looked at to contribute for the Falcons. Bowling Green is shooting 44.6 percent from the floor as a team on the year. The Falcons splash 8.2 triples a night while sinking 37.1 percent from beyond the arc. Bowling Green has to be better at the charity stripe as they convert only 67.3 percent of their attempts this season.
Ohio Bobcats Hope to Regroup After Blowout Loss
Ohio suffered their sixth straight loss as they were drubbed on the road by Buffalo in their last game. The Bobcats are 3-10 in the MAC and stand in the basement of the East Division, eight games behind Buffalo and Bowling Green. Ohio was out of this one in a hurry as they were down 52-27 at the half and got no closer than 23 in the second half while trailing by as many as 49 in the game. The Bobcats shot 42.6 percent from the field, including three of 11 from beyond the arc, and were destroyed 48-27 on the glass. Jason Carter led Ohio with 16 points in the loss.
Carter for the dunk!
See OhioMen'sBasketball's other Tweets
The Bobcats average 69.2 points per game this season offensively. Ohio pulls down 37.2 rebounds per contest while dishing out 14 assists per game. The Bobcats are below average on the defensive end of the floor as they are 248th in scoring defense by allowing 74.2 points per game. Jason Carter leads the team with 16.2 points and 6.9 rebounds per game this season. Teyvion Kirk is the only other player averaging in double figures with 14.6 points plus 5.9 boards a contest. Ben Vander Plas, Doug Taylor, Gavin Block and Jason Preston each put up at least 5.6 points a game for Ohio. The Bobcats shoot 42.9 percent from the floor as a team. Ohio is knocking down 6.1 three pointers per game and the team shoots 29.3 percent from three-point range this season. The Bobcats are very poor at the free throw line as they shoot only 61.4 percent at the charity stripe.
Today's Top Expert Picksfrom our sponsors
Offer from:Dr. Bob Escertia
>>Dr. Bob Is Ready to DOMINATE the Weekend! Grab 6 Big Plays Saturday and Sunday.
Dr Bob's top picks for Saturday & Sunday includes 4 Big Plays on Saturday and 2 Big Plays on Sunday - 6 Games Total.
Buy Now - $75
Offer from:Morgan Fletcher
**30 Days of Picks For $30 - That's Right Just $1 a Day.
Top Rated Selections Daily with unit ratings for Basketball in College and the NBA.
Buy Now - $30
Notable Trends
Bobcats are 0-7 ATS in their last 7 games following a straight up loss
Bobcats are 0-5 ATS in their last 5 games following an ATS loss
Bobcats are 0-4 ATS in their last 4 games vs. a team with a winning % above .600
Falcons are 5-0 ATS in their last 5 games vs. a team with a losing straight up record
Falcons are 5-1 ATS in their last 6 Friday games
Falcons are 5-1 ATS in their last 6 road games
Free Daily Lock Pick: NBA: Indiana vs. Washington - February 23rd - (100% Confidence Release)
This post was created with our nice and easy submission form. Create your post!
Hits: 0