Kraft Heinz Faces Reckoning of its Own Making
The collapse of Kraft Heinz stock, caused by the shocking announcement of a $15.4-billion writedown, confirms what many in the food industry have long suspected: The company is a one-trick pony, and now it can't do that trick anymore.
Kraft Heinz disclosed on Thursday that its Kraft and Oscar Mayer brands, two of the biggest and most storied brands in food, are worth $15.4 billion less than previously assumed. Investors, though they'd grown used to bad news from the company over the past several months, were staggered. In Friday morning trading the stock was down some 30%. One can only imagine the reaction of Kraft Heinz's largest shareholder, Warren Buffett.
Here's the problem. Kraft Heinz is run by 3G Capital, a private equity firm overseen by Brazil's richest man, Jorge Paulo Lemann, and 3G follows a highly specific playbook. It buys control of a company, often in the food industry (Buffett teamed with 3G on Kraft Heinz), then fires most of the top managers and cuts costs drastically. When it bought Kraft in 2013, for example, it immediately wheeled out the office refrigerators stocked with free Kraft products, got rid of the corporate planes, and made everyone including the CEO fly coach. It institutes strict meritocracy and zero-based budgeting – every expense must be re-justified every year. Results improve dramatically.
Two years after 3G bought Heinz (also with Buffett's help), Heinz bought Kraft and combined them. After two more years Kraft Heinz tried to buy Unilever, but Unilever objected, and Buffett refused to participate in a hostile deal. Now, after four years without an acquisition, Kraft Heinz desperately needs one. But finding a target at the right price isn't easy, partly because stock prices generally have risen so high and partly because the other players in Big Food have figured out the 3G playbook and are running it themselves before 3G can do it to them. The opportunities just aren't there like they were when 3G was a little-known outfit from Brazil.
So what can Kraft Heinz tell investors now after disappointing them so bitterly? In the earnings call with Wall Street analysts, CFO David Knopf explained that the company was cutting the dividend and selling off weak brands in order to bring in cash that would "position ourselves against inorganic opportunities" and "position Kraft Heinz for industry consolidation."
He was saying the only thing he could say. Stripped of the jargon, the not-very-encouraging message is: Somehow, sometime soon, we'll find a way to do our one trick.
Space Jam 2 finally gets a release date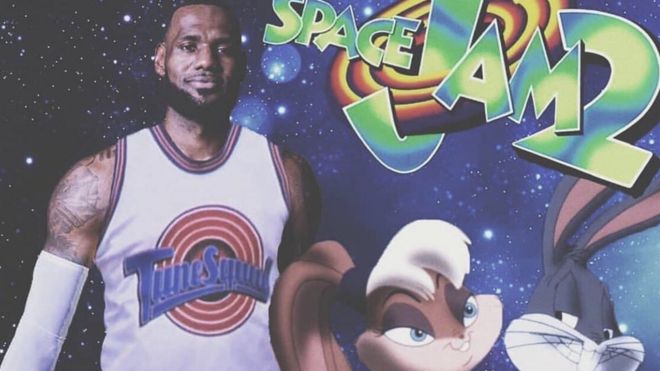 The release date for Space Jam 2 has been announced - so clear your diary for 16 July 2021.
SpringHill Entertainment broke the news on Twitter - that's the production company co-founded by athlete LeBron James, who stars in the movie.
He takes over from Michael Jordan, who appeared in the original film in 1996 alongside basketball stars Charles Barkley and Patrick Ewing.
This isn't LeBron's first acting gig - he had a supporting role in Trainwreck.

Bugs Bunny and his love interest Lola will reprise their roles, and the former will be voiced by Eric Bouza.
Eric is currently the only voice actor confirmed for the movie.
Space Jam 2 will be produced by Ryan Coogler, known for his work on Marvel Studios' Black Panther, and will be directed by Terence Nance, the creator of HBO's Random Acts of Flyness.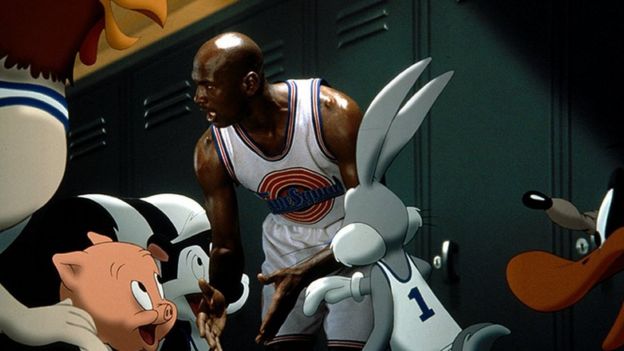 If you're not up to speed - here's a quick recap.
In the original movie, Michael Jordan is drafted by Bugs Bunny to help Looney Tunes characters in a basketball game against evil aliens from an amusement park in space, known as Moron Mountain.
Bugs and his friends including Daffy Duck, Porky Pig, the Tasmanian Devil and others will be forced to work at Moron Mountain if they lose the game.
Michael is reluctant at first, but eventually agrees.
What he and the Tune Squad don't realise is that the aliens have stolen talents from other basketball stars on earth in order to win.
They're bossed around by owner of the amusement park, Mr Swackhammer, voiced by Danny DeVito.
Bill Murray also makes an appearance, playing himself.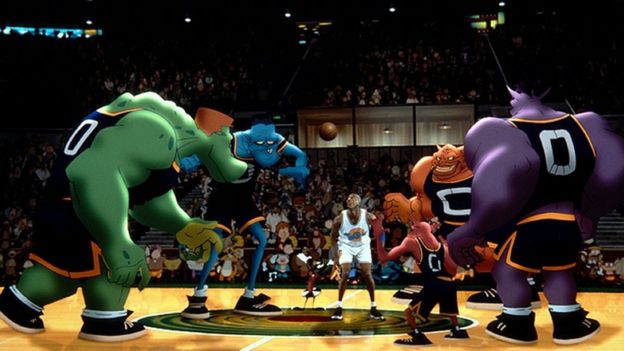 Twitter users have mixed reactions to the sequel, with some people sharing funny memes and others making guesses on who else will appear in the new film.



The full plot and cast for Space Jam 2 is yet to be revealed.
It's 23 years since the original was released and we've found a photo of what the cast look like now...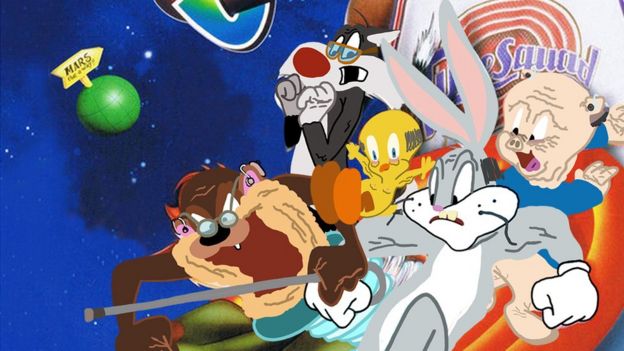 Warner Bros are the makers of the original, which grossed $230 million worldwide, the equivalent of nearly £177 million at today's prices.
Follow Newsbeat on Instagram, Facebook and Twitter.
Listen to Newsbeat live at 12:45 and 17:45 every weekday on BBC Radio 1 and 1Xtra - if you miss us you can listen back here.
Pfizer adjusts Xeljanz trial due to pulmonary embolism risk
Pfizer has announced plans to lower its Xeljanz trial dosing from 10mg twice-daily to 5mg twice-daily, after pulmonary embolisms were found to be more frequent among patients treated with the higher dose.

The study, which is assessing the drug in patients with rheumatoid arthritis (RA), also found higher rates of death in the 10mg dosed patients compared with patients on TNFi and the lower 5-mg Xeljanz dose.

The drug was approved by the FDA in 2012 for the treatment of patients with moderately to severely active RA, and the study was designed to assess the risk of cardiovascular events in RA patients 50 years of age and older with at least one risk factor.

The company has said it will "continue to evaluate the risk benefit profile of Xeljanz across all indications and we will continue to work with regulators as more data become available."

It also stated: "we will work with the FDA and other regulatory agencies to review the full results upon completion of this study."

Xeljanz is also approved in the US for the treatment of adults with active psoriatic arthritis and moderate-to-severe ulcerative colitis, in which the drug is given at a dose of 10mg twice daily for at least eight weeks, followed by a dose of 5mg or 10mg twice daily.
Could This Be The Year CrossFit Open Participation Declines?
The changes to the CrossFit Games season along with a change in direction of CrossFit HQ's media involvement may be impacting participation in this year's CrossFit Open. At the time of the Open announcement last night, just over 280,000 athletes from around the world had registered to compete this year. Last year, almost 500,000 CrossFitters paid $20 to compete against their fellow affiliate members, friends and the best in the world.
The good news is that there is still time to register for the Open. Athletes have until Monday night at 5pm Pacific to sign up and enter their scores. In the past a large percentage of athletes wait to complete 19.1 before officially signing up and entering their scores. With CrossFit affiliates around the world hosting 'Friday Night Lights' events, we expect to see that number climb over the weekend.
If registrations do not come in, it would be the first time in the Open's history that participation has declined year over year. Back in 2011 just 26,000 people threw down in the five-week online competition. The Open has grown from there as the sport of CrossFit has spread outside of the United States and into many countries worldwide. Today, there are over 15,000 CrossFit affiliates around the world in at least 162 countries.
#5

Explosive cyclogenesis • Cyclone • Metro Detroit
Weather 'bomb' possible in Michigan this weekend: What to know
Yes, it's a real weather term
Posted: 7:23 AM, February 22, 2019Updated: 7:23 AM, February 22, 2019
DETROIT - The right mix of weather conditions this weekend in Michigan, including in Metro Detroit, will likely satisfy "bomb" criteria.
No, it's not a word used to hype up weather. It's an actual meteorological term. So what does it all mean?
Weather 'bomb'
Here's the National Weather Service definition: Popular expression of a rapid intensification of a cyclone (low pressure) with surface pressure expected to fall by at least 24 millibars in 24 hour.
As Paul Gross explained in his Thursday forecast: Notice on the above map those skinny yellow lines. Those are called isobars. They are lines of constant pressure. One of the primary laws of meteorology is that the faster the pressure changes, the faster the wind blows.
So, as the low deepens, the pressure changes faster as you go from the low outward -- and there must be a corresponding increase in wind speed. This basic meteorology will play out big time for us.
First, when the cold front passes through, any shower ahead of the front could potentially have strong wind gusts, and by the way, this low will deepen so quickly that you'll hear meteorologists all around the country calling it a "bomb."
This is a real meteorological term and, no, it's not something recently made up to hype storms. There are actual criteria in terms of how much the pressure drops in twenty-four hours, and this storm likely will satisfy that criteria.
Here's the latest forecast update from Brandon Roux:
Saturday forecast
The first half of your Saturday will also be beautiful as we wake to lows in the mid 20s tomorrow, with mostly clear skies. High clouds will fill in through the mid morning and into the early afternoon.
Rain chances are most likely after 4 or 5 p.m., or right around dinner time. Highs will hit the mid to upper 40s depending on how fast the clouds roll in. The showers will be scattered late Saturday and a little heavier overnight with rain and thunderstorms.
The heaviest bands of moisture again look to split as they approach SE Lower Michigan with heavier rains across Western Michigan and east into parts of Ohio, Ontario, and New York. Still, expect some good soakers overnight.
Sunday forecast
Early morning rain and thunder Sunday and the winds will really start cranking. We should see the NWS issue a Wind Advisory or Wind Warning for Sunday and possibly Monday with winds WSW 15-35 mph both days and gusts of 40-60 mph.
Update: High wind watch issued for Sunday in Metro Detroit; Gusts of 50 mph likely
These won't be severe storm winds, they're created by the pressure differences around the Great Lakes Region and could lead to power outages -- stay tuned.
You can get your 7-Day Forecast and track our next storm chances with our Local4Casters app.
• Download for iPhone
• Download for Android
Copyright 2019 by WDIV ClickOnDetroit - All rights reserved.
#6

Margarita • Tequila • Drink
National Margarita Day 2019: All the best deals from across the country
It's National Margarita Day 2019! What's National Margarita Day, you ask? We'll answer your question with two questions of our own: 1. Who the heck knows? 2. Who the heck cares? The bottom line is you can get killer deals on margaritas at tons of different restaurants across the country. You can even score deals on margarita essentials like blenders and margarita mix at a bunch of different retailers. There's a good chance your local watering holes and neighborhood restaurants are running National Margarita Day 2019 deals of their own, and you should definitely ring them up to see what they have in store. If you want to know what restaurant chains and nationwide retailers have cooked up for Marg Day, Offers.com rounded up all the top deals for National Margarita Day 2019, and you can check them out below.
Abuelo's: Get a selection of hand-crafted margaritas for $6.95 on National Margarita Day.
Applebee's: If tequila just isn't your thing, try the Applebee's drink special of the month, a $1 hurricane with rum, passion fruit, orange, and black cherry and lime flavor.
Bahama Breeze: Celebrate National Margarita Day on Feb. 21 and 22 with $2.22 Classic margaritas. See details.
Blue Goose Cantina: Drink $5 house margaritas all day on Feb. 22.
Chevy's Fresh Mex: Enjoy $6 House Margaritas during Happy Hour, 3 PM to close and all day on Sunday.
Chili's: On Feb. 22, get these three margaritas for $5 each: The Cuervo Blue Margarita, Tropical Sunrise Margarita and Blueberry & Pineapple Margarita. See details. Plus, all month long enjoy the limited-time $5 Grand Romance Margarita, which features Lunazul Blanco Tequila, Grand Marnier, Fresh Sour and Pomegranate.
Chimy's Cerveceria: Get $1 off margaritas on National Margarita Day.
Chuy's: Enjoy drink specials all day on Feb. 22. Featured options include the Frozen Blackberry 'Rita, Top Shelf Skinny 'Rita, Pink Cadillac and Corona and Pacifico.
Cyclone Anaya's: The original jumbo margarita will be $5 on National Margarita Day.
Dos Caminos: All day long on Feb. 22, try the featured Kiwi Coconut margarita.
El Bolero: Get house margaritas for $5 all day long on Feb. 22.
Kohl's: Need a blender or glassware to concoct and serve the perfect margarita? Blenders from Calphalon, Ninja and Oster as as much as $30 off. Plus, use this promo code to get a discount on orders over $100.
Mad Mex: House margarita specials on Feb. 22 include 12-oz. margaritas for $3, 5-oz.-margaritas for $5 and 22-oz. margaritas for $7.
Margaritas Mexican Restaurant: Get $6 flavored margaritas (including original, strawberry, raspberry, ginger, peach, mango, and blue moon) and $5 Hornitos shots on Feb. 22. See details. If you'd rather celebrate at home, Margaritas offers a Take-Home Margarita Kit, complete with tortilla chips, a pint of salsa, a half pint of guacamole and a quart of Margaritas Squeeze (its signature margarita mix).
Margaritaville Restaurant: Enter to win the Pitcher Perfect giveaway (entries accepted through Feb. 28) for a chance to win a Margaritaville Tahiti Frozen Concoction Maker with salt rimmer and a $100 Margaritaville gift card. See details.
Max & Erma's: Celebrate with $2 margaritas and $1 chips and salsa available all day February 22.
McCormick & Schmick's: During happy hour on Feb. 22, get $6 Gold Margaritas.
Miller's Ale House: Get House or Watermelon margaritas for $2.22 on Feb. 22. Upgrade to Patron for $1 more. Locations and times available vary by location and state. See details.
Ninety Nine Restaurants: Try a $4.99 House Cuervo Margarita, plus more margarita specials all day long Friday.
Ninja: Margarita Day presents the perfect opportunity to upgrade your blender. Choose whichever Ninja model fits your needs and get an instant 10% discount with this promo code.
On the Border: Get $4 1800 Gran 'Ritas through Feb. 22 plus 99 cent Meltdowns. Options include Blue Curacao, Peach Schnapps, Dekuyper Sour Apple or Well Gold Tequila. See details.
Taco Cabana: Celebrate National Margarita Day a day early with $4 Kickin' Margaritas valid February 21 only. Plus, on Feb. 22 get $2 off any shareable.. And if you miss the holiday, they have Margarita Mondays with $3 lime margs for a limited time.
Tony Roma's: – Save with $2 off Premium Romaritas and $4 Classic Romaritas from February 18-22.
Walmart: Order everything you need to enjoy margaritas at home, including chips, salsa and mixes via Walmart Grocery. New customers get $10 off orders over $50.
World Market: Find unique margarita mixes, glassware and pitchers and get an extra 10% off your order with this coupon code.
#7

San Francisco • Landslide • Fort Funston
Woman rescued, another person buried and missing after cliff collapse at Fort Funston
Updated 4:42 pm PST, Friday, February 22, 2019
A woman was rescued and another person remained missing beneath a massive mound of sand and dirt after a cliff collapsed at Fort Funston in San Francisco Friday afternoon, fire officials said.
The San Francisco Fire Department first received reports that a cliffside had collapsed in the area around 2:40 p.m., according to Mindy Talmadge, an SFFD spokeswoman.
MORE NEWS: Student arrested after stabbing at Bay Area high school
By 3:11 p.m., one woman had been excavated from the scene and medics were evaluating her for injuries, which were not deemed to be life-threatening.
"When we arrived, we were able to make contact with a female, and we were to help get her out," said Talmadge in an interview with KTVU. "However, she was with another individual. That individual has not been located yet."
The fire department characterized the incident as a "partial slide at or near the cliff."
ALSO: NASA investigating meteor-like object seen above the Bay Area
Firefighters could be seen working to dig at the dirt from the collapsed cliff before eventually pausing their digging to let a search and rescue dog do its work scanning the rubble.
"We have a search and rescue dog on the scene and another on the way," said Talmadge. "The animals that the fire department has are live search, so they're searching for a live body."
She added that another search animal was on the way from South San Francisco, but it wasn't immediately clear if that animal was a live search dog or a cadaver dog.
The two people were walking on the beach when the cliff collapsed. The rescued woman has been able to offer some guidance to rescuers as to the possible location of the trapped person.
"We definitely need to move quickly," said Talmadge. "The only direction right now is from the individual that was with the person who's trapped. I believe that was why they were focusing on that particular area."
"If the dog does get a hit," she added, "then we'll refocus our efforts."
#8

Bowling Green State University • Basketball • Ohio Bobcats • Mid-American Conference
Bowling Green vs. Ohio U Prediction,
Preview,
and Odds - 2-22-2019
GAME SNAPSHOTWITH CURRENT LINE
#875
 Bowling Green
Falcons
-4
#876
 Ohio U
Bobcats
143.5
Friday, February 22, 2019 at 6:30pm
Image licensed from USA Today Sports
BOWLING GREEN FALCONS
19 - 7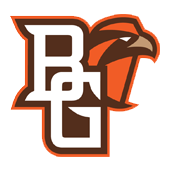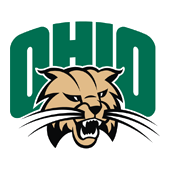 Teams
#875 Bowling Green State University
#876 Ohio University
Market Avg
Chart
(Click to Enlarge)
It's a battle of teams from the Mid-American Conference on the hardwood. The Bowling Green Falcons make the short trip as they visit the Ohio Bobcats Friday night. Bowling Green edged Akron 73-69 at home in their last game on Tuesday night. Ohio was routed 114-67 on the road by Buffalo in their last game Tuesday night. The Falcons lead the all-time series between the teams 73-65 and picked up an 82-63 home win in the first matchup this season January 8.
---
Today's Related Betting Predictions:
Warning
: Invalid argument supplied for foreach() in
/var/www/winnersandwhiners.com/project/Template/single.php
220
---
Bowling Green Falcons Seek Fourth Straight Win
Bowling Green had a tough time but managed to pick up a third straight win as they edged Akron at home in their last game. The Falcons stand 11-2 in the MAC, leaving them tied with Buffalo for the top spot in the East Division. Bowling Green trailed by four at the half and battled back to tie the game in the closing seconds. The Falcons hit the eventual winning bucket with 0.9 seconds to play and went on to the win. Bowling Green shot 40.9 percent from the field, including eight of 25 from three-point range, and held Akron to 37.1 percent shooting. Justin Turner finished with 23 points and seven rebounds in the win to lead the Falcons.
See BGSU Basketball 

's other Tweets
The Falcons come into this contest averaging 78.9 points per game on the season. Bowling Green collects 42 rebounds per game and dishes out 13.4 assists per contest. The Falcons enter this game tied for 158th in scoring defense as they allow an average of 70.6 points a night. Justin Turner leads the team with 19 points plus 3.9 rebounds a game on the year. Demajeo Wiggins puts up 12.6 points plus 12.2 boards a night while Dylan Frye adds 12.8 points and 2.7 assists per game. Antwon Lillard, Jeffrey Uju, Daeqwon Plowden, Michael Laster and Marlon Sierra are all looked at to contribute for the Falcons. Bowling Green is shooting 44.6 percent from the floor as a team on the year. The Falcons splash 8.2 triples a night while sinking 37.1 percent from beyond the arc. Bowling Green has to be better at the charity stripe as they convert only 67.3 percent of their attempts this season.
Ohio Bobcats Hope to Regroup After Blowout Loss
Ohio suffered their sixth straight loss as they were drubbed on the road by Buffalo in their last game. The Bobcats are 3-10 in the MAC and stand in the basement of the East Division, eight games behind Buffalo and Bowling Green. Ohio was out of this one in a hurry as they were down 52-27 at the half and got no closer than 23 in the second half while trailing by as many as 49 in the game. The Bobcats shot 42.6 percent from the field, including three of 11 from beyond the arc, and were destroyed 48-27 on the glass. Jason Carter led Ohio with 16 points in the loss.
Carter for the dunk!
See OhioMen'sBasketball's other Tweets
The Bobcats average 69.2 points per game this season offensively. Ohio pulls down 37.2 rebounds per contest while dishing out 14 assists per game. The Bobcats are below average on the defensive end of the floor as they are 248th in scoring defense by allowing 74.2 points per game. Jason Carter leads the team with 16.2 points and 6.9 rebounds per game this season. Teyvion Kirk is the only other player averaging in double figures with 14.6 points plus 5.9 boards a contest. Ben Vander Plas, Doug Taylor, Gavin Block and Jason Preston each put up at least 5.6 points a game for Ohio. The Bobcats shoot 42.9 percent from the floor as a team. Ohio is knocking down 6.1 three pointers per game and the team shoots 29.3 percent from three-point range this season. The Bobcats are very poor at the free throw line as they shoot only 61.4 percent at the charity stripe.
Today's Top Expert Picksfrom our sponsors
Offer from:Dr. Bob Escertia
>>Dr. Bob Is Ready to DOMINATE the Weekend! Grab 6 Big Plays Saturday and Sunday.
Dr Bob's top picks for Saturday & Sunday includes 4 Big Plays on Saturday and 2 Big Plays on Sunday - 6 Games Total.
Buy Now - $75
Offer from:Morgan Fletcher
**30 Days of Picks For $30 - That's Right Just $1 a Day.
Top Rated Selections Daily with unit ratings for Basketball in College and the NBA.
Buy Now - $30
Notable Trends
Bobcats are 0-7 ATS in their last 7 games following a straight up loss
Bobcats are 0-5 ATS in their last 5 games following an ATS loss
Bobcats are 0-4 ATS in their last 4 games vs. a team with a winning % above .600
Falcons are 5-0 ATS in their last 5 games vs. a team with a losing straight up record
Falcons are 5-1 ATS in their last 6 Friday games
Falcons are 5-1 ATS in their last 6 road games
Free Daily Lock Pick: NBA: Indiana vs. Washington - February 23rd - (100% Confidence Release)