'Last Woman Starting' at Chevron Houston Marathon running for a good cause
HOUSTON, Texas (KTRK) —
Megan Saloom will be the last person to cross the starting line this year at the Chevron Houston Marathon and Aramco Half Marathon.
Saloom, an elite runner, will be participating in the half marathon just months after having a baby.
She is such a dedicated runner that she ran until she was 34 weeks pregnant, then began running quickly after her baby boy was born.
"I started run-walking my fourth week after pregnancy," Saloom said. "I knew that running was really special to me, and I wanted that to continue in my life."
As the "Last Woman Starting," Saloom partners up with the Houston Marathon Foundation to raise money for a good cause.
Every person Saloom passes helps raise money for various charitable organizations.
"That's what I'll be thinking about while I'm running those last few miles," Saloom said. "When you're in pain and hurting, and you're trying to pass as many people as you can."
Follow David Nuno on Facebook and Twitter. 
Follow the Eyewitness Sports team on Facebook:
Cold morning for runners in Chevron Houston Marathon
HOUSTON – An Ethiopian man is this year's winner of the half marathon in the Chevron Houston Marathon. Shura Kitata, 22, is the first person and man to cross the finish line in 1 hour and 4 seconds.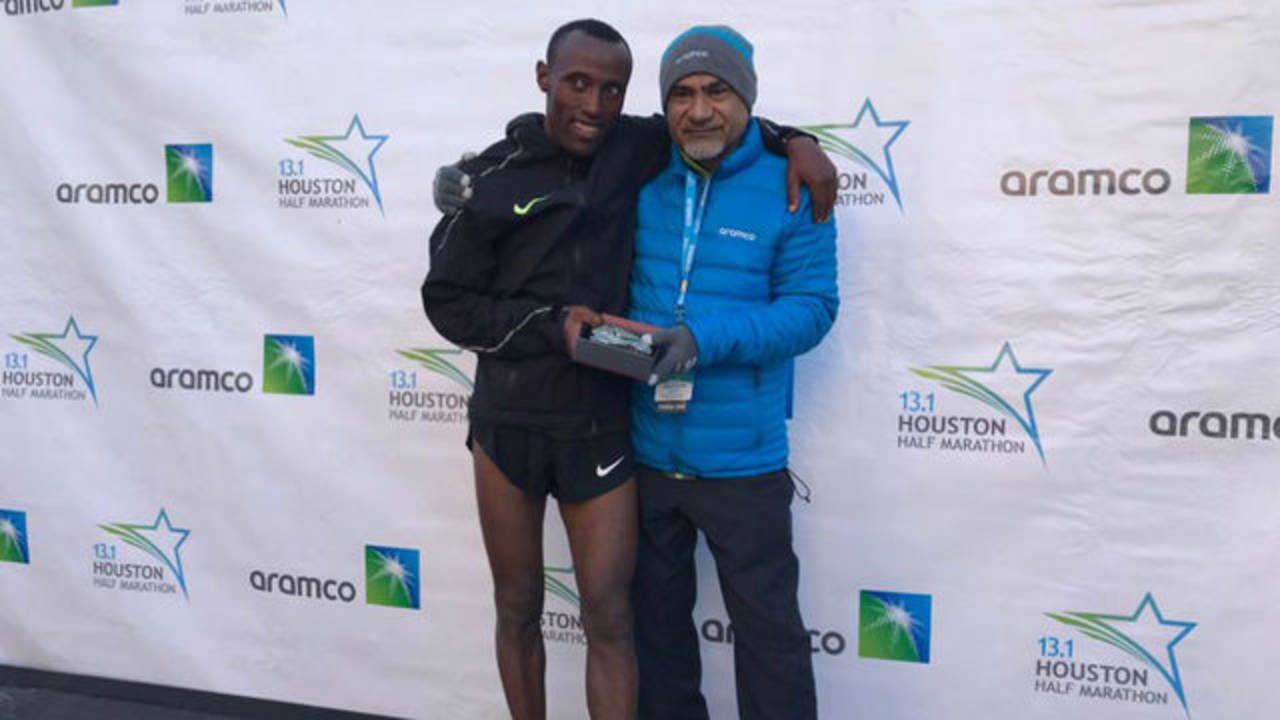 Houston's Chevron Marathon got underway Sunday morning and at least 20,000 runners participated.
Some came from other countries, and from all over the United States.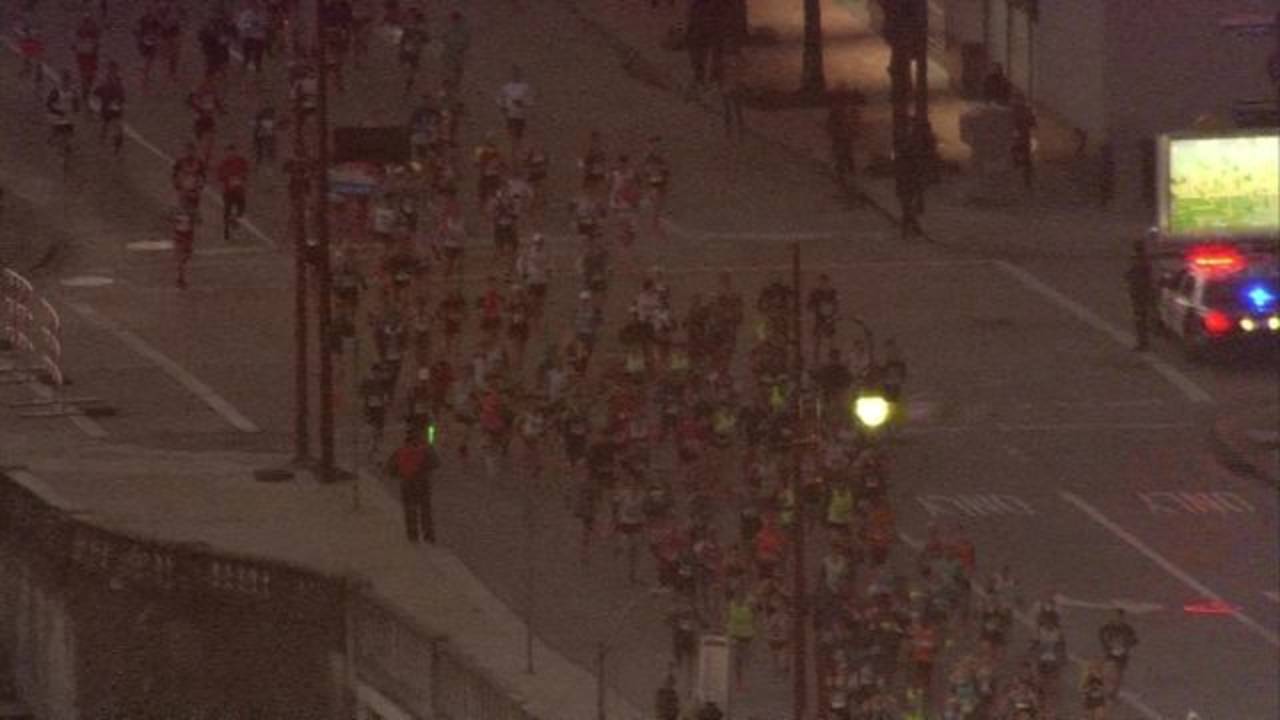 The route began in downtown Houston and wound through Memorial Park and the Galleria area.
Even though it's cold, some runners still participated in shorts.
Others layered as the temperatures plummeted Saturday night.
KPRC2's Haley Hernandez and Eric Braate are taking part in this year's marathon.
Hits: 1