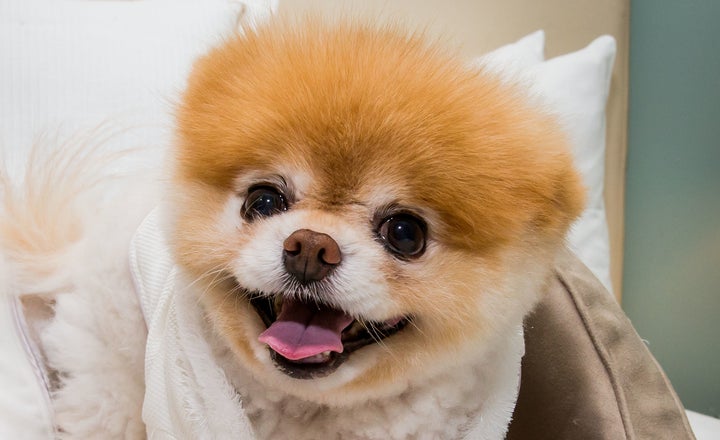 The fluffy, cheerful Pomeranian, whose charm and good looks captured the hearts of the internet, has died.
Boo, 12, died in his sleep early Friday morning, according to an announcement on social media signed "Boo's humans."
"With deepest sadness I wanted to share that Boo passed away in his sleep early this morning and has left us to join his best friend, Buddy," the post read. "Our family is heartbroken, but we find comfort knowing that he is no longer in any pain or discomfort. We know that Buddy was the first to greet him on the other side of that rainbow bridge, and this is likely the most excited either of them have been in a long time."
It went on to say that Boo had started to develop heart issues last year after the death of Buddy ― his close companion and fellow Pomeranian. 
"We think his heart literally broke when Buddy left us," the post read. His owners noted that "it was a most joyous moment for them when the saw each other in heaven."
… To Read more, please click here
Hits: 4