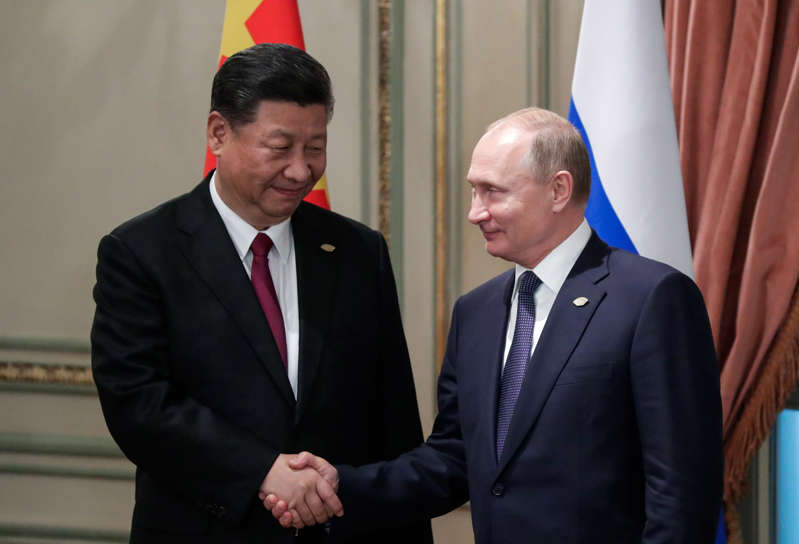 © Getty
BUENOS AIRES, ARGENTINA – NOVEMBER 30, 2018: China's President Xi Jinping (L) shakes hands with Russia's President Vladimir Putin during a bilateral meeting on the sidelines of the 2018 G20 Leaders' Summit. Mikhail Metzel/TASS (Photo by Mikhail Metzel\TASS via Getty Images)
(Bloomberg) — Russia and China are taking advantage of changes in the "strategic environment" that has prevailed for almost a century to gain influence and undermine American objectives, according to a new strategy issued by U.S. intelligence agencies.
The document released Tuesday says global trends such as the weakening of international institutions, attacks on Western democracy and isolationist tendencies within governments have emerged as major challenges.
Dan Coats
"Russian efforts to increase its influence and authority are likely to continue and may conflict with U.S. goals and priorities in multiple regions," according to the strategy released by Director of National Intelligence Dan Coats. "Chinese military modernization and continued pursuit of economic and territorial predominance in the Pacific region and beyond remain a concern, though opportunities exist to work with Beijing on issues of mutual concern" including North Korea's nuclear arsenal.
Read more: A QuickTake on how China's spies became key players in the trade war
… To Read more, please click here
Hits: 2