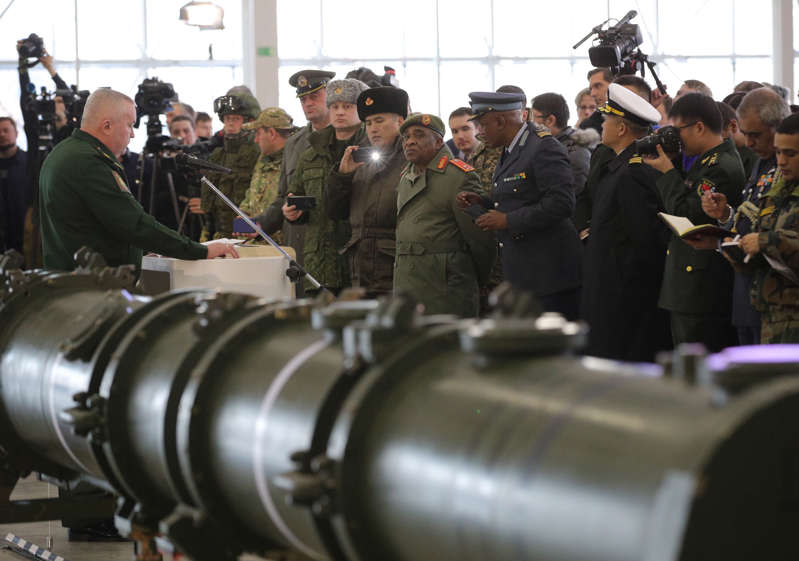 WASHINGTON — The U.S. plans to suspend its obligations under a 1987 nuclear weapons treaty with Russia after a deadline passes this weekend and the Trump administration inches closer to full withdrawal from a pillar of Cold War diplomacy, a White House official said Monday.
Load Error
Unless Russia destroys all its ground-launched cruise missiles known as 9M729s, associated equipment and launchers by Feb. 2, the U.S. will suspend its obligations under the Intermediate-Range Nuclear Forces Treaty, according to the official, who asked not to be identified because a decision hasn't been announced.
The official did not say whether the U.S. will simultaneously announce a full withdrawal from the INF treaty, triggering a process that would take six months to complete. North Atlantic Treaty Organization officials have been preparing for a collapse of the accord for months.
President Donald Trump indicated in October he would pull the U.S. out of the treaty, but after consulting with German Chancellor Angela Merkel and other allies decided to delay the suspension. Secretary of State Michael Pompeo in early December said the U.S. was giving Russia two more months to get back in compliance with the treaty.
… To Read more, please click here
Hits: 4