#1

Roger Stone indicted on several charges as part of Mueller's Russia collusion probe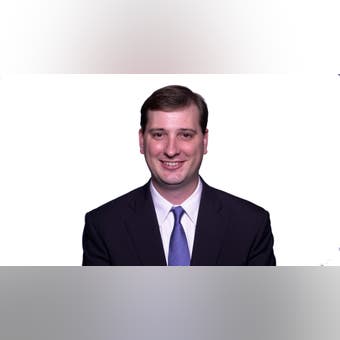 Roger Stone, who advised President Trump's 2016 campaign, has been indicted on charges of obstruction, making false statements and witness tampering as part of special counsel Robert Mueller's Russia probe.
Roger Stone, the colorful former longtime political adviser to President Trump, has been indicted on charges of obstruction, making false statements and witness tampering as part of Special Counsel Robert Mueller's wide-ranging Russia collusion probe.
For months, Stone has warned that he could be indicted, saying in public he believed Mueller was investigating whether he had advance knowledge of WikiLeaks releasing hacked emails of Democrats during the 2016 campaign. Stone has repeatedly denied the accusation.
A spokesman for Mueller's office said Stone, 66, was arrested in Fort Lauderdale on Friday morning after being indicted by a federal grand jury a day earlier.
The White House has yet to comment on Stone's indictment.
... To Read more, please click here
#2

NewsFrance tells Iran new sanctions loom if missile talks fail
PARIS (Reuters) - France is ready to impose further sanctions against Iran if no progress is made in talks over its ballistic missile program, the French foreign minister said on Friday.
"We are ready, if the talks don't yield results, to apply sanctions firmly, and they know it," Jean-Yves Le Drian told reporters.
Diplomats previously told Reuters in private that France, Britain and other EU countries were considering new economic sanctions against Tehran.
Those could include asset freezes and travel bans on Iran's Revolutionary Guards and Iranians developing the Islamic Republic's ballistic missile program, three diplomats said.
(Reporting by John Irish, writing by Michel Rose; editing by Richard Lough)
... To Read more, please click here
#3

NewsTask for Venezuela's new 'president': make it more than a titleNewsU.S. seeks to cut off money for Venezuela's Maduro, aid oppositionNewsTurkey's Erdogan sees Syria 'safe zone' in place within months
Juan Guaidó, leader of Venezuela's National Assembly and until last week a relative unknown, stood in front of hundreds of thousands of opposition protesters Wednesday to swear in Venezuela's new president: himself.
Mr. Guaidó argues that Venezuela's presidential election last year wasn't valid, unrecognized by many nations, so his country is now without a president. It's the job of the National Assembly to appoint an acting president and hold a new vote when that's the case, according to the Constitution.
The interim presidency was quickly recognized by the United States, and later backed by a growing list of nations including Canada, Colombia, Brazil, and Chile. Nicolás Maduro, who was sworn in for his second presidential term earlier this month despite his widely disputed May victory, responded by ending diplomatic relations with the US.
Recommended: Why an Argentine leader seeks to break the pull of populism
Venezuela has suffered a pile-up of political, economic, and humanitarian crises in recent years, inducing hyperinflation and severe shortages. An estimated 3 million people have fled the country. Guaidó called for nationwide protests Jan. 23, marking the 61st anniversary of Venezuelan democracy. It wasn't the first time Maduro has faced vocal opposition. Guaidó's unifying message for the opposition has ushered Venezuela to this moment. But a confluence of events – including citizens' struggles, protests in former government strongholds, lagging oil production, and increasing international isolation – have laid the groundwork for someone like him to challenge Mr. Maduro's legitimacy.
... To Read more, please click here
#4

NewsRound 2 with North Korea: What can Trump deliver this time?NewsRound 2 with North Korea: What can Trump deliver this time?NewsA plug for the purpose-driven worker
President Trump loves to play golf, so he should understand when some describe the second summit he plans to hold with North Korean leader Kim Jong-un next month as a "mulligan."
In the parlance of recreational golf, a mulligan is a redo, a second attempt generously granted when a first shot is badly whiffed or otherwise doesn't end up so well.
"Trump, an avid golfer, might claim that first summit as his mulligan," says Bruce Klingner, a longtime CIA Korea analyst who is now a Korea and Japan specialist at the conservative Heritage Foundation in Washington. "But he can't afford to land in the rough or get outplayed again in his second match with Kim Jong-un."
Recommended: The Trump effect at two: Have views of an unconventional presidency shifted?
Few were surprised when the White House announced Friday that Mr. Trump and Mr. Kim will meet again in February, less than a year after the two leaders' groundbreaking Singapore summit last June. The administration had been hinting for weeks that a second summit was likely in the first quarter of 2019. (The location of the second summit has yet to be announced, although Vietnam is widely seen as a likely venue.)
... To Read more, please click here
#5

NewsA plug for the purpose-driven workerNewsA plug for the purpose-driven workerNewsCovington clash: Everyone's got an opinion. Maybe that's the problem
On Feb. 3, Americans will join in one of their favorite national pastimes – judging TV commercials during the Super Bowl. This year, if one ad released early by Gillette is any indicator, the commercials may be more than simply funny. They will be "purpose driven."
Gillette's 30-second "We Believe" commercial calls on more men to prevent harassment of women and to challenge "toxic" stereotypes of maleness. It has stirred similar debate as a Nike ad last year featuring Colin Kaepernick, the kneeling quarterback. Yet it has yet to fall flat like a recent Pepsi ad that was seen as using images of the Black Lives Matter movement only to sell more soda.
Surveys find corporate leaders increasingly believe they must stand up for a cause. The motive is not only better branding with consumers who want to associate with companies that align with their values. It may also be necessary to attract and retain younger workers.
Recommended: The Monitor's View A big #MeToo moment against gender-based assault
More companies face rebellions from employees who disagree with their actions. Last fall, 20,000 Google workers walked off the job for a day to protest the way the company had dealt with cases of sexual misconduct. The demand was clear: You must earn our trust by showing what you stand for – other than making a profit.
... To Read more, please click here
#6

NewsCovington clash: Everyone's got an opinion. Maybe that's the problemNewsCovington clash: Everyone's got an opinion. Maybe that's the problemNewsTunnel exposes deep conflict in Italy's populist government
"People who judge me based off one expression.... They've gone from there to … labeling me as a racist person, someone that's disrespectful to adults – which, they've had to assume so many things to get there, without consulting anyone that can give them the opposite story." That was Covington Catholic High School student Nick Sandmann, speaking on NBC's "Today" about the infamous viral video  that showed him in a discomforting face off with a chanting Native American elder in front of the Lincoln Memorial. Over the weekend, critics rushed to condemn Mr. Sandmann's "smirk" and other actions by his teenage classmates, who had traveled from Kentucky to Washington for an anti-abortion march. But then, longer videos of the encounter emerged – showing a more complicated scene, involving other, more antagonistic-seeming protesters. Critics rushed to condemn the boys' original critics, many of whom rushed to apologize. And then came a backlash to the backlash, as others argued that the boys' behavior still shouldn't be excused. President Trump called the Covington students "symbols of Fake News." And in a way (though not in the way he meant), he's right – because the whole episode is symptomatic of a real challenge for both the media and our society at large. "The nation's culture is now enmeshed in a new technology that we don't yet know how to control," writes the New York Times's David Brooks. "In this technology, a single moment is more important than a life story. In this technology, a main activity is proving to the world that your type is morally superior to the other type." There's no question the "outrage machine" of social media lends itself to stereotypes rather than nuanced portrayals. It also tends to elevate small events – minor mistakes or instances of regrettable behavior by individuals who are not public figures – to the level of a national conversation. Sometimes these conversations can result in good – if they lead to more tolerance and understanding of other viewpoints. But more often, it seems, everyone simply points fingers and moves on. And the consequences can be severe. The boys' school has been forced to close temporarily and some of them have reportedly received death threats. "In hindsight, I wish we could have walked away and avoided the whole thing," Sandmann said. It's advice those poised to jump into the online fray might heed as well. Let us know what you're thinking at csmpolitics@csmonitor.com.
Read this story at csmonitor.com
Become a part of the Monitor community
... To Read more, please click here
#7

Collapse of Two Plans to End Shutdown Propels Urgent Negotiations
WASHINGTON — A pair of measures to reopen the government — one with President Trump's border wall, the other without it — failed in the Senate on Thursday, sending lawmakers from both parties into frenzied efforts to forge a compromise that could end the nearly six-week partial shutdown.
In back-to-back votes, the Senate first blocked Mr. Trump's proposal to add $5.7 billion for his border wall to legislation to resume funding for the government, then turned back a Democratic measure that omitted the wall. Neither side was able to garner the 60 votes needed to advance its bill.
But the results undercut the president by revealing that his proposal drew less support in the Republican-controlled Senate than did the Democrats' plan, which attracted a half-dozen Republicans willing to break with Mr. Trump. And with the shutdown reaching a grim milestone on Friday as 800,000 federal workers miss a second consecutive paycheck, pressure is mounting in both parties to find a solution.
... To Read more, please click here
#8

Dems strengthen hand in shutdown fight
© Getty Images
Dems strengthen hand in shutdown fight
Democrats strengthened their hand in the shutdown battle with Republicans and President Trump after six GOP senators broke ranks and backed a bill to reopen the government that did not include money for Trump's border wall.
Senate Majority Leader McConnell (R-Ky.) and Democratic Leader Charles Schumer (N.Y.) are talking about a deal after Republicans sent the message to Vice President Mike Pence at a Thursday lunch meeting that they want the shutdown to end as soon as possible.
A GOP source familiar with the meeting said McConnell told Pence "we should never have had a shutdown" and "they don't work."
"I don't know how many times I've told you, there's no education in the second kick of a mule," the GOP source said, summarizing McConnell's message to the vice president.
Republican lawmakers hope Trump can win some concession from Democrats but they say the shutdown has become intolerable and they want to see a resolution as soon as possible.
... To Read more, please click here
#9

Backed by military, Venezuela's Maduro hits back at rival
CARACAS, Venezuela — Backed by Venezuela's military, President Nicolas Maduro went on the offensive against an opposition leader who declared himself interim president and his U.S. supporters, setting up a potentially explosive struggle for power in the crisis-plagued South American nation.
Load Error
A defiant Maduro called home all Venezuelan diplomats from the United States and closed its embassy on Thursday, a day after ordering all U.S. diplomats out of Venezuela by the weekend because President Donald Trump had supported the presidential claim of Juan Guaido. Washington has refused to comply, but ordered its non-essential staff to leave the tumultuous country, citing security concerns.
The Trump administration says Maduro's order isn't legal because the U.S. no longer recognizes him as Venezuela's legitimate leader.
"They believe they have a colonial hold in Venezuela, where they decide what they want to do," Maduro said in an address broadcast live on state TV. "You must fulfill my order from the government of Venezuela."
... To Read more, please click here
#10

Five-star Southern California signee already in transfer portal after arriving this month
Bru McCoy's stay at Southern California appears to be coming to an end quickly.
The five-star wide receiver recruit has put his name in the NCAA transfer portal after starting classes with the Trojans earlier this month, according to multiple reports.
McCoy was heralded as one of the key components of USC's recruiting class that had been below the team's usual standards after a 5-7 season. 
The Trojans brought in Kliff Kingsbury to run their offense, and McCoy was seen as a perfect fit to playing in a system that accentuates passing. But shortly after McCoy signed, Kingsbury left to coach the Arizona Cardinals.
Now McCoy may also be departing. 
... To Read more, please click here
#11

Kim Porter, 47, died from pneumonia, Los Angeles coroner says
#12

Model Kim Porter, Diddy's ex, died of pneumonia, coroner says
A tragic mystery is solved: Actress and model Kim Porter, found dead in November in her San Fernando Valley home, died from pneumonia, the Los Angeles County coroner's office announced Friday.
"The manner of death was certified as natural," according to a statement released by Sarah Ardalani, spokeswoman for the Department of Medical Examiner-Coroner.
The autopsy report described "lobar pneumonia" as an infection of the lung caused by bacteria.
"Immune cells invade the air spaces (where oxygen is taken in) and this is accompanied with necrosis (death of cells). Pneumonia decreases the lungs' ability to take in oxygen and over time it can cause sudden death."
Porter was 47 when she was found unresponsive in her bed at home in Toluca Lake on Nov. 15, 2018, and was pronounced dead at the scene.
... To Read more, please click here