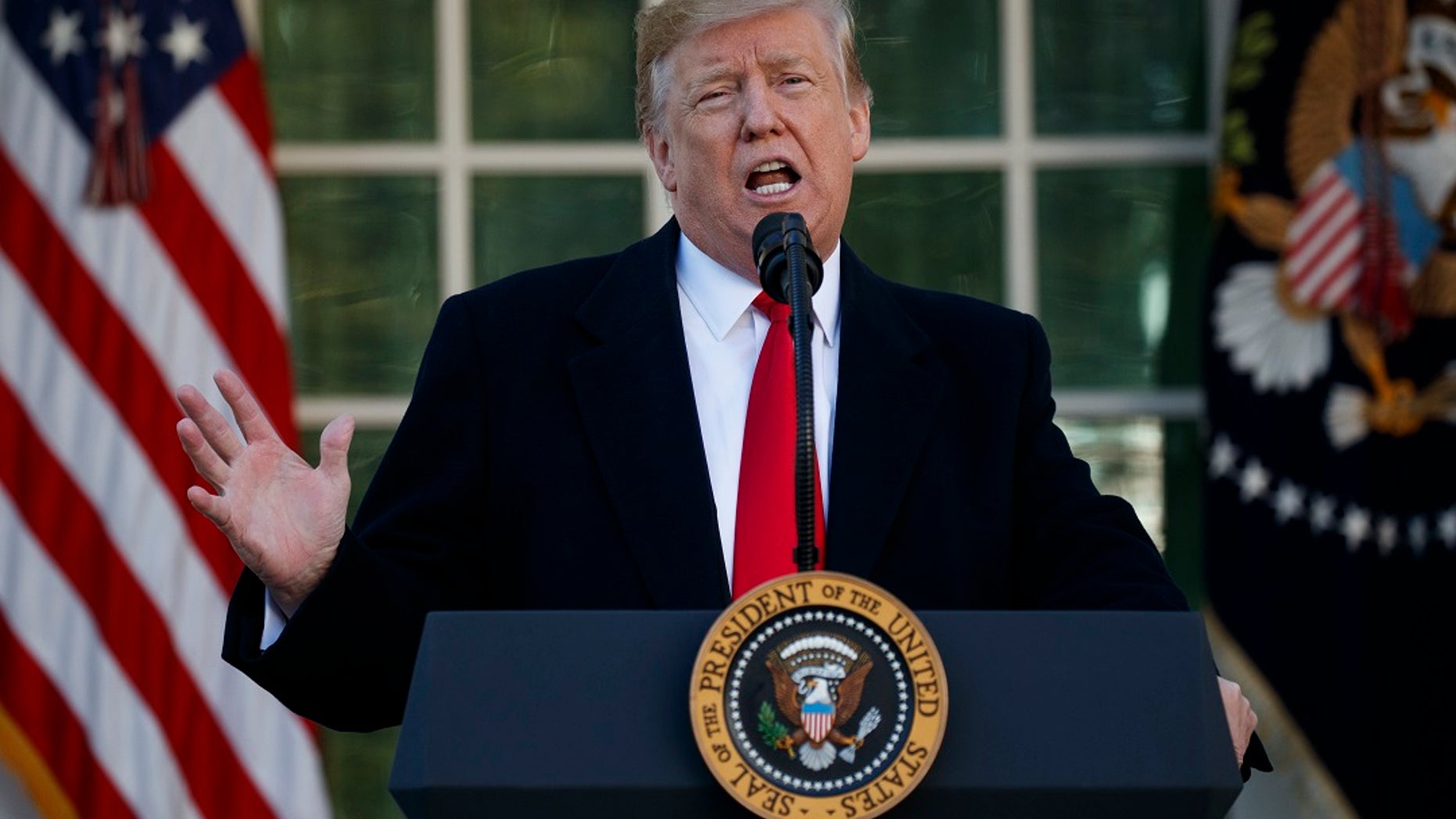 President Donald Trump announces a deal to temporarily reopen the government, in the Rose Garden of the White House, Friday, Jan. 25, 2019, in Washington. (Associated Press)
President Trump took aim at "one-sided Fake Media coverage" and "bad journalism" Saturday in tweets referring to coverage of former adviser Roger Stone's indictment and arrest and to reports that layoffs had struck news outlets such as BuzzFeed and Huffington Post.
The tweets came a day after the Trump tore into "Fake News CNN," which had a camera crew outside Stone's home as he was being arrested by the FBI on obstruction and other charges in connection with Special Counsel Robert Mueller's Russia probe.
Trump on Saturday also mocked CBS News, asserting that its reporting on Stone neglected to include details on the "Fake and Unverified 'Dossier,'" which Trump described as "a total phony conjob, that was paid for by Crooked Hillary."
CNN, MSNBC MENTIONED TRUMP IMPEACHMENT NEARLY 200 TIMES BEFORE BUZZFEED REPORT WAS DISCREDITED
... To Read more, please click here
Hits: 21