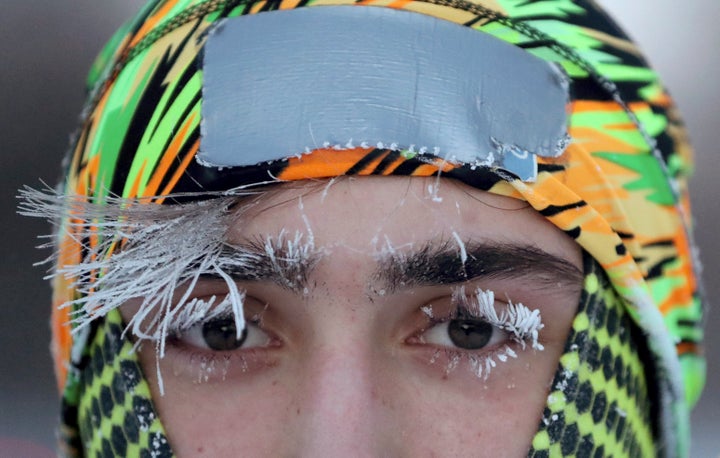 CHICAGO (AP) — The painfully cold weather system that put much of the Midwest into a historic deep freeze was expected to ease Thursday, though temperatures could still tumble to record lows in some places before the region begins to thaw out.
Disruptions caused by the cold will persist, too, including power outages and canceled flights and trains. Crews in Detroit will need days to repair water mains that burst Wednesday, and other pipes can still burst in persistent subzero temperatures.
Before the worst of the cold begins to lift, the National Weather Service said Chicago could hit lows early Thursday that break the city's record of minus 27 (minus 32 Celsius) set on Jan. 20, 1985. Some nearby isolated areas could see temperatures as low as minus 40 (minus 40 Celsius). That would break the Illinois record of minus 36 (minus 38 Celsius), set in Congerville on Jan. 5, 1999.
As temperatures bounce back into the single digits Thursday and into the comparative balmy 20s by Friday, more people were expected to return to work in the nation's third-largest city, which resembled a ghost town after most offices told employees to stay home.
The blast of polar air that enveloped much of the Midwest on Wednesday closed schools and businesses and strained infrastructure with some of the lowest temperatures in a generation. The deep freeze snapped rail lines, canceled hundreds of flights and strained utilities.
... To Read more, please click here
Hits: 103