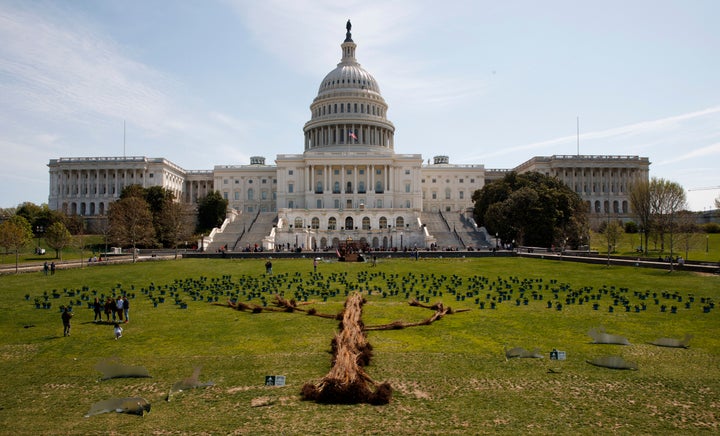 In March 2017, then-Rep. Lamar Smith (R-Texas) convened a hearing of the House Committee on Science, Space and Technology to "examine the scientific method and process as it relates to climate change." What transpired wasn't a thoughtful discussion about how to tackle the urgent, irrefutable crisis, but a drawn-out hearing questioning whether humans are even the primary cause.
Smith, one of Washington's most vocal deniers of climate science, stacked the witness panel with prominent climate skeptics. Over the course of two hours, he challenged the credibility of Science magazine, one of the world's most respected science publications, and accused climate scientists ― as he often did ― of manipulating data to push personal agendas.
In her opening statement that day, Rep. Eddie Bernice Johnson of Texas, then the ranking Democrat on the committee, said theories floated by her colleagues on the right had become "punchlines on late-night television."
"I sincerely hope that someday soon, the committee on science will cease lecturing and harassing scientists and instead return to listening and supporting them," she said.
That hearing was part of a years-long, GOP-led effort to downplay, dismiss and turn a blind eye to the threat the planet now faces. Republicans in the U.S. are one of the only major parties in the developed world that challenge the scientific consensus on climate change. During the four years after 2014 that the GOP controlled both chambers of Congress, Democrats found themselves largely handcuffed, unable to move the needle on climate policy.
... To Read more, please click here
Hits: 2