#1

North Korea says it's up to U.S. whether they meet at a table or in a 'nuclear showdown'
TOKYO — North Korea is threatening to reconsider Kim Jong Un's participation in a summit with President Trump next month, saying it is up to the United States to decide whether it wants to "meet us at a meeting room or encounter us at nuclear-to-nuclear showdown." 
The punchy statement comes a day after Trump suggested there was a "substantial chance" that he would postpone or cancel the summit, scheduled to be held in Singapore on June 12, if North Korea did not meet "certain conditions," without elaborating on what those conditions were.
A close aide to Kim unleashed a torrent of invective against the Trump administration Thursday morning, calling Vice President Pence a "political dummy" for remarks he made to Fox News on Monday. 
Subscribe to the Post Most newsletter: Today's most popular stories on The Washington Post
"As a person involved in the U.S. affairs, I cannot suppress my surprise at such ignorant and stupid remarks gushing out from the mouth of the U.S. vice-president," said Choe Son Hui, a vice foreign minister who was previously the regime's top official in charge of relations with the United States. The daughter of a former premier, she is also thought to have direct access to Kim. 
... To Read more, please click here
#2

DOJ, FBI to brief 'Gang of 8' lawmakers on Russia probe after meeting with Nunes, Gowdy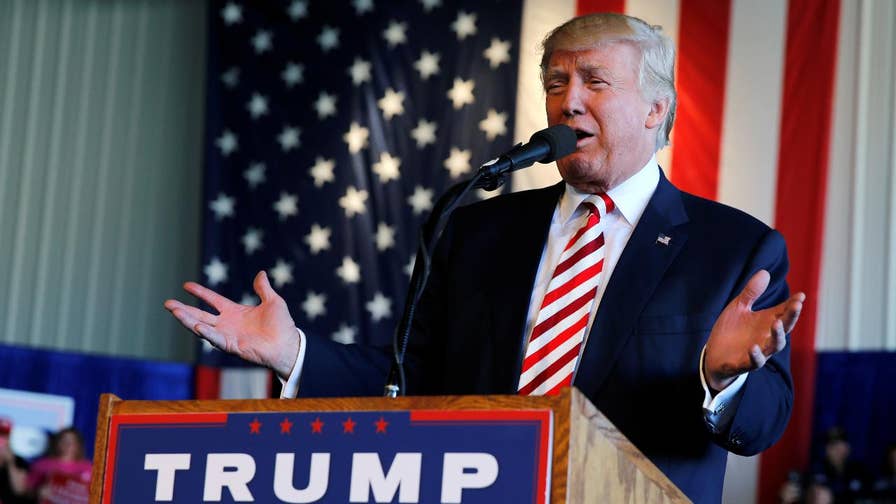 President Trump: 'Spygate' could be one of the biggest political scandals in history. Kevin Corke reports from the White House.
FBI and Justice Department officials on Thursday will brief the bipartisan group of lawmakers known as the "Gang of 8" on classified documents related to the special counsel's Russia investigation -- after they meet with two key House Republican lawmakers, Fox News has learned.
The first meeting at Justice Department headquarters is scheduled to take place at noon and will include White House Chief of Staff John Kelly; Deputy Attorney General Rod Rosenstein; FBI Director Christopher Wray; Director of National Intelligence Dan Coats; House Intelligence Committee Chairman Devin Nunes, R-Calif.; and House Oversight and Government Reform Chairman Trey Gowdy, R-S.C.
The second meeting, scheduled for 2 p.m., will include Kelly, Rosenstein, Wray, Coats, Gowdy, Republican and Democratic leaders from both the House and Senate, and the top lawmakers from their intelligence panels.
Both House Minority Leader Nancy Pelosi, D-Calif., and U.S. Sen. Mark Warner, D-Va., told Fox News they plan to attend the second meeting. Warner is vice chairman of the Senate intelligence panel.
... To Read more, please click here
#3

Jared Kushner Gets Security Clearance, Ending Swirl of Questions Over DelayJared Kushner Gets Security Clearance, Ending Swirl of Questions Over Delay
#4

Trump's Tariff Threat Vexes Global Auto Makers
U.S. trading partners expressed alarm on Wednesday about threatened American tariffs on imported cars, which could hit allies hard and disrupt the industry around the world.
The Trump administration's plan, which could involve tariffs of up to 25%, follows an earlier battle over steel tariffs and puts the U.S. on a collision course with three of its closest military allies—Japan, South Korea and Germany—all of which are major car exporters.
... To Read more, please click here
#5

North Korea Threatens Again To Call Off Trump Summit, Warns Of 'Nuclear Showdown'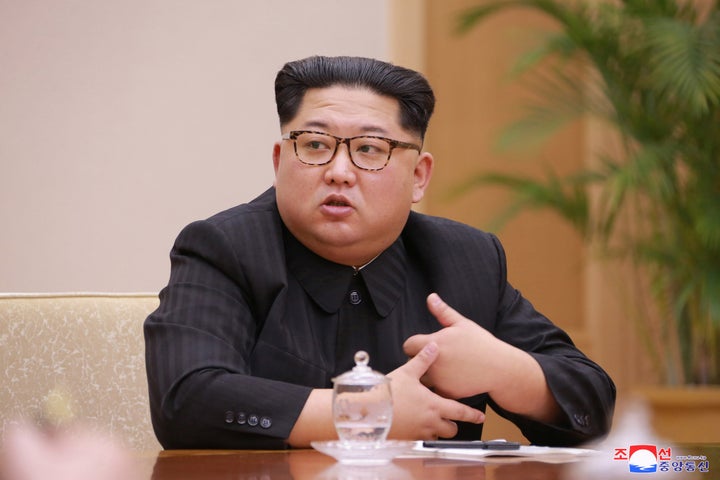 North Korea has escalated its war of words with the U.S., repeating a threat on Thursday to call off the planned June 12 summit with President Donald Trump and warning that a "nuclear showdown" could instead be on the table.
In a statement published by North Korea's official Korean Central News Agency, the North's vice minister of foreign affairs, Choe Son Hui, blamed "reckless" remarks made by top U.S. officials as the reason behind Pyongyang's second thoughts.
Choe took aim at Vice President Mike Pence in particular, calling him a "political dummy" who'd offended North Korea with his "unbridled and impudent" comments. Pence had warned in a Fox News interview on Monday that Pyongyang could follow the "Libya model" if leader Kim Jong Un "doesn't make a deal" ― a reference to Libyan leader Muammar Gaddafi, who met a brutal end following his decision to denuclearize after negotiations with the U.S.
North Korea has long expressed distaste at comparisons with Libya. Pyongyang has said that its nuclear capabilities are far more advanced than Libya's ever were ― and has stressed its expectation that it be treated as a nuclear state on equal footing with the U.S. and other nuclear powers.
Choe echoed this scorn in her statement Thursday, saying North Korea has no interest in meeting the same "tragic fate" as the northern African nation.
... To Read more, please click here
#6

NewsChina scolds U.S. for withdrawing invite to naval drills
By Ben Blanchard
BEIJING (Reuters) - China's Defence Ministry expressed regret on Thursday after the United States withdrew an invitation to China to attend a major U.S.-hosted naval drill, saying that closing the door does not promote mutual trust and cooperation.
The Rim of the Pacific exercise, known as RIMPAC and previously attended by China, is billed as the world's largest international maritime exercise and held every two years in Hawaii in June and July.
RIMPAC enabled the armed forces of the world's two largest economies to directly engage with each other. It was viewed by both countries as a way to ease tensions and reduce the risk of miscalculation should they meet under less friendly circumstances.
The Pentagon said the withdrawal of the invitation was in response to what it sees as Beijing's militarization of islands in the disputed South China Sea, a strategic waterway claimed in large part by Beijing.
... To Read more, please click here
#7

The NFL just handed Donald Trump a huge win
In a move sure to fuel further controversy, NFL team owners on Wednesday agreed to a new policy regarding players who kneel in protest during the national anthem: The league will now fine teams whose players do not stand for the anthem.
It is an outcome sure to please President Trump, who has vocally demanded for the past nine months, in tweets and at rallies, that there be some kind of punishment for players who kneel. His crusade began a year ago when he first said, at a September 2017 event in Alabama, "Wouldn't you love to see one of these NFL owners, when somebody disrespects our flag, to say, 'Get that son of a bitch off the field right now. Out! He's fired. He's fired!'"
Former NFL quarterback Colin Kaepernick began kneeling during the anthem in September 2016, originally as a way to bring attention to police brutality toward African-Americans. Once Trump began vociferously criticizing the protests, some felt the kneeling took on a different purpose: protesting Trump.
As NFL veteran Martellus Bennett told Yahoo Finance last month, "A lot of guys jumped into the kneeling thing because of [Trump]… By doing so, though, it lost a lot of the identity of what it was, because now it becomes resistance toward the president, and not resistance toward police brutality and the unethical things going around in the world. So the messaging got switched. And that was a great ploy by the president to flip the message."
... To Read more, please click here
#8

North Korea demolishes what it says is nuclear test site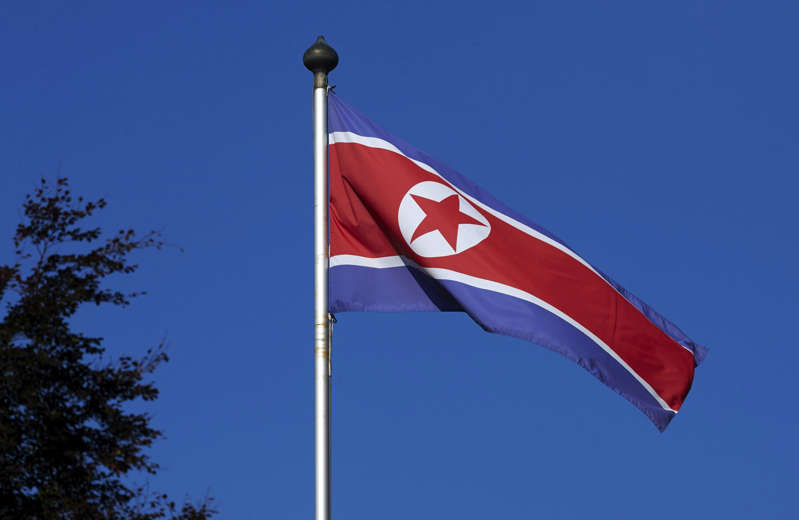 © REUTERS/Denis Balibouse/File Photo
A North Korean flag flies on a mast at the Permanent Mission of North Korea in Geneva October 2, 2014.
PUNGGYE-RI, North Korea — North Korea has carried out what it says is the demolition of its nuclear test site in the presence of foreign journalists.
The demolition happened Thursday at the site deep in the mountains of the North's sparsely populated northeast.
The planned closing was previously announced by leader Kim Jong Un ahead of his planned summit with U.S. President Donald Trump next month.
The North's decision to close the site has generally been seen as a welcome gesture by Kim to set a positive tone ahead of the summit. Even so, it is not an irreversible move and would need to be followed by many more significant measures to meet Trump's demands for denuclearization.
The North did not invite international inspectors to the ceremony, which limits its value as a concession.
... To Read more, please click here
#9

China says has not found any clues regarding U.S. sonic incident
BEIJING, May 24 - China has found no clues to explain what happened to an American citizen working at a U.S. consulate who reported suffering from "abnormal" sounds and pressure leading to a mild brain injury, a foreign ministry spokesman said on Thursday.
The U.S. embassy, which issued a health alert on Wednesday to Americans living in China, said it could not link the case to health problems suffered by U.S. government staff in Cuba dating back to late 2016.
Foreign Ministry spokesman Lu Kang said China has always safeguarded the security of foreign organizations and personnel of foreign countries, including the United States, according to the Vienna convention.
"China has already conducted an earnest investigation and we have also given initial feedback to the U.S. side," Lu told a daily news briefing in Beijing.
"Currently, we have not found any reasons or clues leading to the situation described by the United States," he said.
... To Read more, please click here
#10

Hawaii volcano: Blue flames join the lava light show
People around the world have been transfixed by images of fountains of red and orange lava oozing out of volcanic vents on Hawaii's Big Island. Now blue has joined the mix: the blue flames of burning methane gas.
A photo shared by the United States Geological Survey shows striking blue flames peeking through the cracks of the street. Lava from the Kilauea volcano has been burning through plants and shrubs, producing methane.
The gas "can seep into subsurface voids and explode when heated" or "emerge from cracks in the ground several feet away." And once ignited, it produces a blue flame, the USGS said.
"It's very dramatic. It's very eerie," Jim Kauahikaua, a scientists with the US Geological Survey, told reporters Wednesday.
It has been three weeks since the Kilauea volcano erupted, sending a smoldering flow of lava into residential areas and forcing thousands of residents from their homes, and the danger has not passed.
... To Read more, please click here