#21

Japan halts missile drills after Trump-Kim summit: reports
Japan has halted evacuation drills simulating a North Korean missile attack in the wake of historic talks between Washington and Pyongyang, local media reported Thursday.
Government officials did not immediately confirm the reports, but authorities in one town told AFP they were suspending a drill planned for next week on orders from Tokyo.
The decision comes after US President Donald Trump and North Korea's leader Kim Jong Un met last week in Singapore, with the pair signing a joint document calling for denuclearisation of the Korean peninsula.
Yaita in Tochigi prefecture north of Tokyo had been planning an evacuation drill for next week involving some 800 residents including 350 school children, city official Yutaka Yanagida told AFP.
But the city suddenly cancelled all preparations late Wednesday after being instructed by the government that "drills should be postponed for the time being following a change in the environment after the US-North Korea summit," he said.
... To Read more, please click here
#22

Sudan child marriage: The 11-year-old girl divorcing her 38-year-old husband
Khartoum, Sudan — Amal is 11 years old and seeking a divorce.
Load Error
The young Sudanese girl was in elementary school when a 38-year-old man asked for her hand in marriage.
Her father accepted the proposal, and Amal (not her real name) was immediately wed.
In Sudan, child marriage has been woven into the fabric of the country's culture, driven by tradition and poverty. More than a third of girls there are married before their 18th birthday, according to a 2017 UNICEF report, and 12% are wed before they reach 15. Under the country's 1991 Personal Status Law of Muslims, children can marry when they reach "maturity," which is only 10 years old. It's the lowest legal age of marriage in Africa.
... To Read more, please click here
#23

Killing dogs for meat illegal, rules S. Korean court
A South Korean court has ruled the killing of dogs for meat is illegal, in a landmark decision that animal rights activists said Thursday could pave the way to outlawing eating canines.
The meat has long been a part of South Korean cuisine, with about one million dogs believed to be eaten annually.
But consumption has declined as South Koreans increasingly embrace the idea of dogs as man's best friend rather than livestock, with the practice now something of a taboo among younger generations and pressure from activists mounting.
Even so it remains a legal grey area. Despite no specific ban, authorities have invoked hygiene regulations or animal protection laws that ban cruel slaughter methods to crack down on dog farms and restaurants ahead of international events such as the Pyeongchang Olympics.
Animal rights group Care last year filed complaints against a dog farm operator in Bucheon, accusing him of "killing animals without proper reasons" and violating building and hygiene regulations, and prosecutors later charged him.
... To Read more, please click here
#24

Iranian women attend first World Cup screening in nearly 40 years
© Provided by NBCU News Group, a division of NBCUniversal Media LLC
Image: Iranians celebrate the 1-0 victory over Morocco in the 2018 World CupIranians celebrate their 1-0 World Cup victory over Morocco in downtown Tehran on Friday.
As Iran's national team faced Spain on Wednesday in Iran's second 2018 World Cup match, Iranian women entered Tehran's largest stadium to watch a screening of the game for the first time since a year after the country's 1979 revolution.
Tehran's provincial council made the last-minute decision Wednesday morning to allow women to attend the screening after Iran won its first World Cup match since 1998 last week, sending Iranian men and women into the streets for hours of celebration.
Open Stadiums, a group of Iranian women who have been advocating for their right to enter sports stadiums for years, welcomed the announcement. Members were later met by local police upon arriving at Azadi Stadium for the screening at 10:30 p.m. Wednesday local time. Eventually they were let in prior to kickoff.
According to Iran's state news agency, the decision to let women into the stadium applied only to Wednesday's match, although some women said they hoped that it was a first step to a change in policy.
... To Read more, please click here
#25

Pope Francis seeks 'unity' with non-Catholics in Geneva
Pope Francis vowed Thursday to seek deeper "unity" between the Catholic Church and other Christian faiths as he arrived in Geneva, a centre of Protestantism, amid Christianity's waning influence in Europe.
Francis touched down in Geneva, the home of French Protestant reformist Jean Calvin, shortly after 10:00 am (0800 GMT), and was met by Swiss President Alain Berset and other government ministers.
"This is a trip towards unity," the pontiff told reporters on the plane before landing.
He came at the invitation of the World Council of Churches (WCC), which was created in 1948 and groups 350 Protestant, Orthodox and Anglican churches from more than 100 countries around the world, with around half a billion believers among them.
During his visit he will take part in an "ecumenical prayer" for the organisation's 70th anniversary, highlighting his commitment to unity between various Christian denominations.
... To Read more, please click here
#26

Trump says North Korea has returned remains of 200 U.S. war dead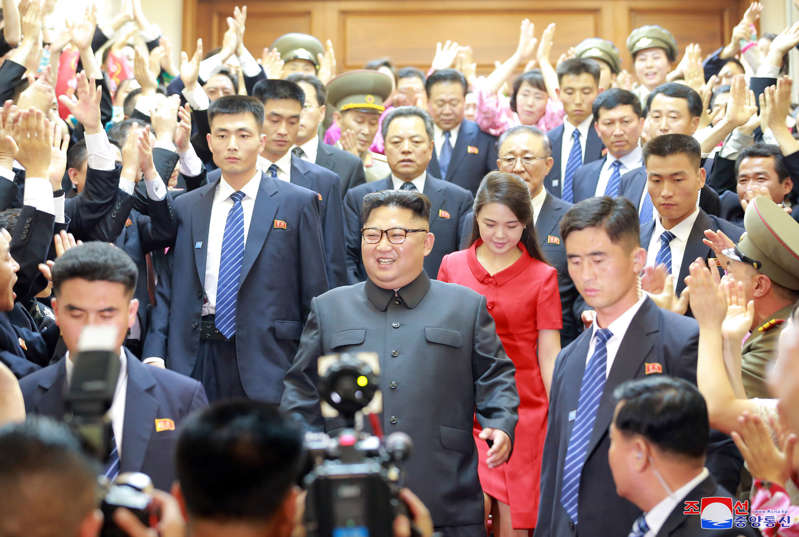 © Associated Press
In this Wednesday, June 20, 2018, photo provided on Thursday, June 21, 2018, by the North Korean government, North Korean leader Kim Jong Un, center, followed by his wife Ri Sol Ju, in red, arrives at North Korean Embassy in Beijing. Korean language watermark on image as provided by source reads: "KCNA" which is the abbreviation for Korean Central News Agency. (Korean Central News Agency/Korea News Service via AP)
President Donald Trump said North Korea had returned on Wednesday the remains of 200 U.S. troops missing from the Korean War, although there was no official confirmation of the move from military authorities.
"We got back our great fallen heroes, the remains sent back today, already 200 got sent back," Trump told a crowd of supporters during a rally in Duluth, Minnesota.
U.S. officials, speaking on condition of anonymity, said on Tuesday that in coming days North Korea would hand over a "sizeable number" of remains to United Nations Command in South Korea, and they would then be transferred to Hickam Air Force Base in Hawaii.
Trump met with North Korean leader Kim Jong Un at a historic summit last week in Singapore, and said in a news conference afterwards that Kim had agreed to return the remains of U.S. soldiers.
About 7,700 U.S. military personnel remain unaccounted from the 1950-1953 Korean War, U.S. military data show. According to the Pentagon, North Korean officials have indicated in the past that they have the remains of as many as 200 U.S. troops. More than 36,500 U.S. troops died in the conflict.
... To Read more, please click here
#27

Turkey election: Will Erdogan's power grab backfire?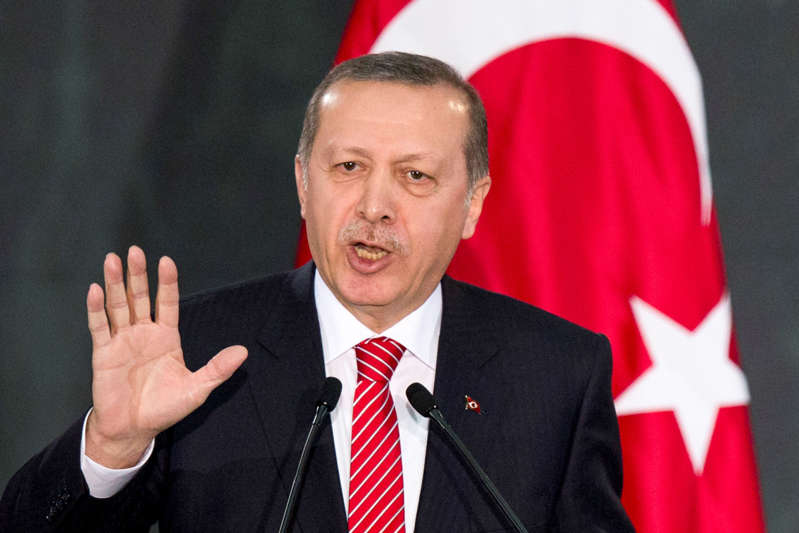 © Rebecca Blackwell/AP Photo
Turkey's President Recep Tayyip Erdogan speaks during a joint press conference with Mexico's President Enrique Pena Nieto after signing bilateral agreements at the National Palace in Mexico City, Thursday, Feb. 12, 2015.
Recep Tayyip Erdogan has never appeared more powerful. And yet Turkey's president has also rarely looked more vulnerable than he does before polls on Sunday that were designed to cement his hold on power.
The country's mercurial and populist leader called snap elections two months ago hoping to act before economic problems took hold and catch the opposition off guard. Instead opinion polls suggest that his rivals could in fact stop him from winning a majority in parliament — and that they might even push him into a second round head-to-head in the presidential contest.
Turkey's president, often characterised as a strongman in the west, could find himself in the fight of his life against an "anyone-but-Erdogan" candidate. "My god," says Hisyar Ozsoy, who is running for parliament with the opposition Peoples' Democratic party (HDP). "If we can force a run-off then anything is possible."
The vote could not come at a more critical time. Turkey is grappling with a simmering Kurdish conflict at home and foreign military interventions in neighbouring Iraq and Syria. Tensions with the US and the EU are running high. The debt-laden economy, heavily reliant on foreign financing, has lost the confidence of many investors .
"Turkey is textbook unstable," says Ryan Gingeras, an associate professor at the Naval Postgraduate School in California. "We don't know how society is going to react, whether the opposition wins or whether Erdogan wins . . . Everything is up in the air."
... To Read more, please click here
#28

Influential people who made a difference in the gay rights movement
#29

Turkey hits United States with retaliatory tariffs
Turkey just became the latest country to hit back at the United States for its tariffs on steel and aluminum.
Load Error
The country's Ministry of Economy said Thursday that it's imposing tariffs worth $267 million on US goods, targeting items such as coal, paper, walnuts, tobacco, rice, whiskey and cars.
The move comes after negotiations with the United States failed to yield meaningful progress, according to the ministry.
"Turkey is committed to active, robust and reciprocal trade relations with the US — but with the understanding that fairness cannot be one-sided," Economy Minister Nihat Zeybekci said in a statement. "We cannot and will not allow Turkey to be wrongly blamed for America's economic challenges."
... To Read more, please click here
#30

President Trump Will Meet Queen Elizabeth Next Month
President Donald Trump plans to meet Queen Elizabeth II next month while on a working trip to the United Kingdom.
The visit will take place on Friday July 13, and will be the U.S. president's first trip to the country since winning the 2016 election, Sky News reports.
"Yes, yes, I mean he has to see the head of state," U.S. ambassador Robert Wood Johnson told Sky News when asked whether the president would meet the queen. "Putting his foot on British soil, it's job one, it's very important, very symbolic."
Plans are still being finalized, but Trump will likely meet the queen at Windsor Castle and engage in talks with Prime Minister Theresa May while he is there.
Anti-Trump protests will be expected in light of the crisis enveloping the Trump administration over a 'zero tolerance' immigration policy that has seen children separated from parents accused of crossing the U.S.-Mexico border illegally. More than 2,000 children have been removed from their parents and temporarily moved to government-run facilities or foster care to worldwide condemnation.
... To Read more, please click here