© Provided by CBS Interactive Inc.
screen-shot-2018-07-23-at-9-50-47-am
Its full name is "Akainacephalus johnsoni" and it's 76 million years old. Much like its relative, the well-known Ankylosaurus, it has a club for a tail. The thing that distinguishes Akainacephalus from any other dinosaur ever discovered? 
It has a face full of spikes.
In fact, Akainacephalus literally translates to "spiky" or "thorny" head. 
© CNET
Akainacephalus was an armoured dinosaur and it had to be, considering the fact it lived in the same time period as (and likely encountered) the Tyrannosaurus Rex.
The fossil remains were found in the Kaiparowits Formation of Grand Staircase-Escalante National Monument in Utah, and put together by volunteer expert Randy Johnson. 
... To Read more, please click here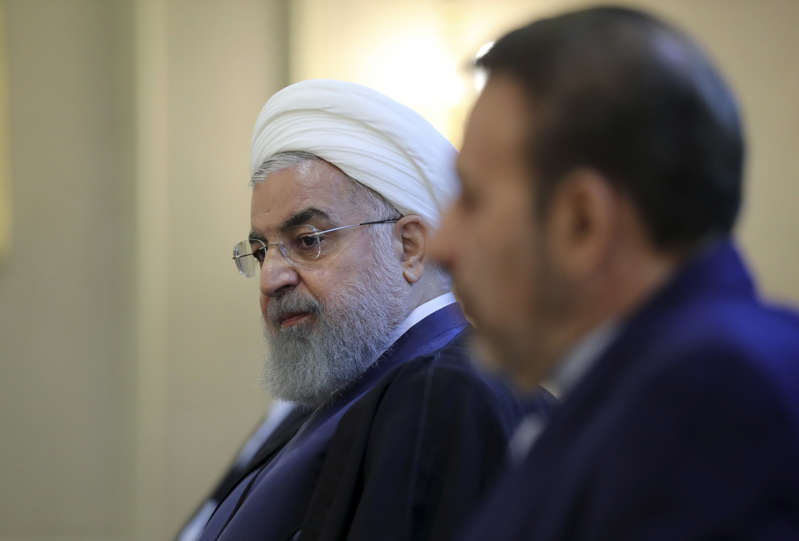 © Iranian Presidency Office via AP
In this photo released by official website of the office of the Iranian Presidency, President Hassan Rouhani attends a meeting with a group of foreign ministry officials in Tehran, Iran, Sunday, July 22, 2018. Rouhani warned President Donald Trump against provoking his country while indicating peace between the two nations might still be possible. (Iranian Presidency Office via AP)
Overnight threats by President Donald Trump against Iran amount to "psychological warfare," and Tehran will continue to resist its enemies, a senior commander of Iran's elite Revolutionary Guards was quoted as saying on Monday.
"We will never abandon our revolutionary beliefs ... we will resist pressure from enemies... America wants nothing less than (to) destroy Iran ... (but) Trump cannot do a damn thing against Iran," Iranian Students News Agency ISNA reported Gholamhossein Gheybparvar as saying.
Iranian President Hassan Rouhani said on Sunday that Trump's hostile policies toward Tehran could lead to "the mother of all wars," according to a report by state new agency IRNA.
Trump reacted in a late Sunday night Twitter message written in capitals, telling Rouhani to "never, ever threaten the United States again" or face the consequences.
U.S. officials familiar with the matter told Reuters that an ongoing communications offensive by the Trump administration was meant to work in conjunction with a sanctions push to foment unrest and help pressure Iran to end its nuclear program and its support of militant groups.
... To Read more, please click here
Hits: 14