MATI, Greece — Rescuers intensified a grim house-to-house search Wednesday for more casualties from a deadly forest fire outside Athens, as the country's military said it was using footage from U.S. combat drones and surveillance aircraft to try to determine whether arsonists were behind the blaze and stop future attacks.
Joint patrols of the Fire Service, army personnel, and volunteer rescuers discovered more bodies in the gutted homes near the port of Rafina east of Athens, raising the death toll to 81.
Nikos Giannopoulos stood with his wife and two children outside the destroyed home of his 88-year-old mother, waiting for news as rescuers searched each room.
They found her charred body in the bathroom.
Photo gallery by photo services
... To Read more, please click here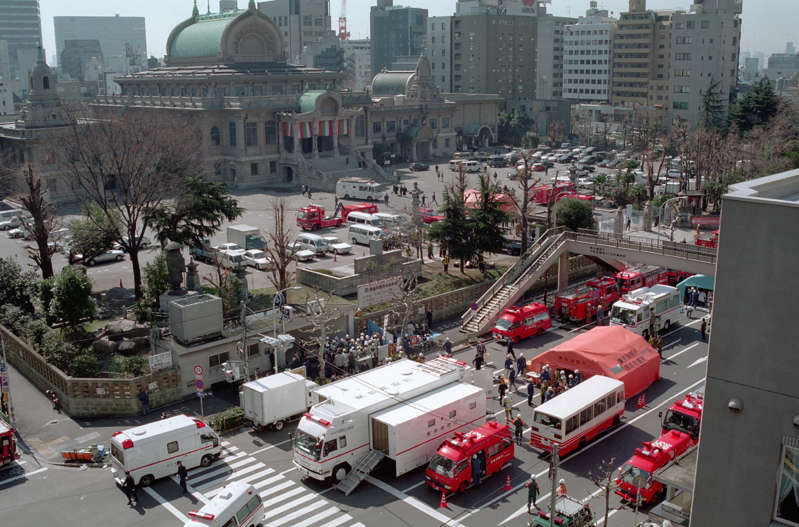 TOKYO, July 26 (Reuters) - Japan executed six more members of the doomsday cult group Aum Shinrikyo on Thursday that perpetrated the deadly sarin gas attack on the Tokyo subway in 1995.
Load Error
All 13 members of the cult that were on death row have now been executed, after Chizuo Matsumoto, the cult's former leader who went by the name Shoko Asahara, and six other members of the group were hanged on July 6.
The attack killed 13 people and injured at least 5,800 people, some permanently, shattering the nation's myth of public safety.
The Aum Shinrikyo, or Aum Supreme Truth cult, which mixed Buddhist and Hindu meditation with apocalyptic teachings, staged a series of crimes including simultaneous sarin gas attacks on subway trains during rush hour in March 1995. Sarin, a nerve gas, was originally developed by the Nazis.
... To Read more, please click here
This post was created with our nice and easy submission form. Create your post!
Hits: 27