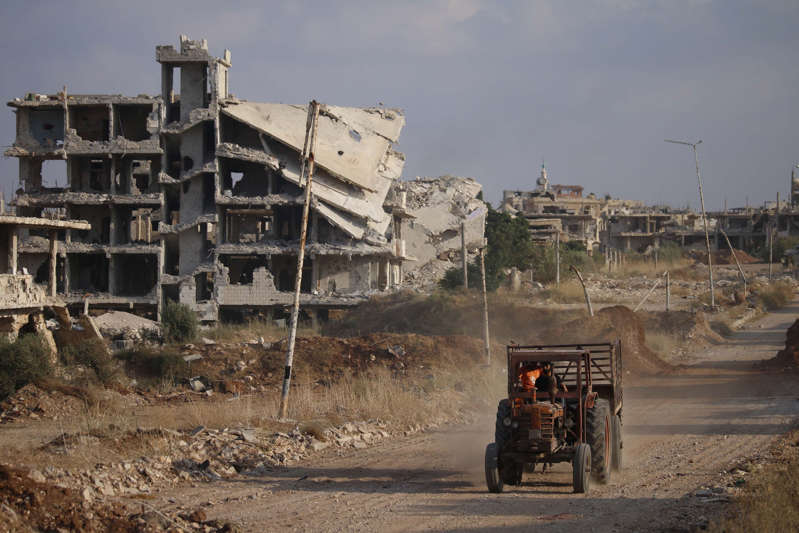 Russia has used a closely guarded communications channel with America's top general to propose the two former Cold War foes cooperate to rebuild Syria and repatriate refugees to the war-torn country, according to a U.S. government memo.
The proposal was sent in a July 19 letter by Valery Gerasimov, the chief of the Russian military's General Staff, to U.S. Marine General Joseph Dunford, chairman of the Joint Chiefs of Staff, according to the memo which was seen by Reuters.
The Russian plan, which has not been previously reported, has received an icy reception in Washington. The memo said the U.S. policy was only to support such efforts if there were a political solution to end Syria's seven-year-old civil war, including steps like U.N.-supervised elections.
The proposal illustrates how Russia, having helped turn the tide of the war in favor of President Bashar al-Assad, is now pressing Washington and others to aid the reconstruction of areas under his control. Such an effort would likely further cement Assad's hold on power.
"The proposal argues that the Syrian regime lacks the equipment, fuel, other material, and funding needed to rebuild the country in order to accept refugee returns," according to the memo, which specified that the proposal related to Syrian government-held areas of the country.
... To Read more, please click here
Hits: 3