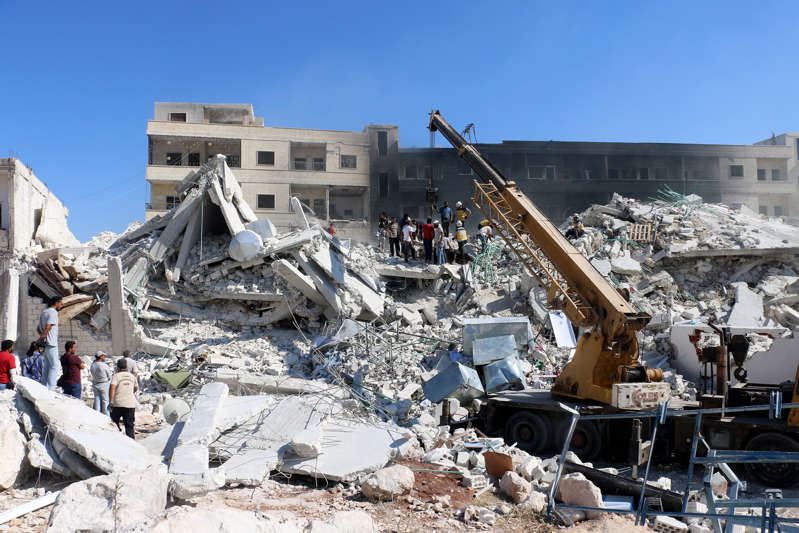 © Alaa Fetravi/Anadolu Agency/Getty Images
IDLIB, SYRIA - AUGUST 12: Syrian civil defense members conduct search and rescue operations at wreckage of two 6-storey buildings after a blast in Idlib, Syria on August 12, 2018. (Photo by Alaa Fetravi/Anadolu Agency/Getty Images)
The number of people killed when an explosion ripped through a building thought to be storing weapons in rebel-held northwestern Syria has climbed to 69 including 17 children, the Syrian Observatory for Human Rights reported on Monday.
The explosion happened in a residential building in the town of Sarmada in Idlib province near the Turkish border on Sunday. Idlib forms part of the last major rebel stronghold in Syria.
(Writing by Tom Perry; Editing by Matthew Mpoke Bigg)
... To Read more, please click here
Hits: 108