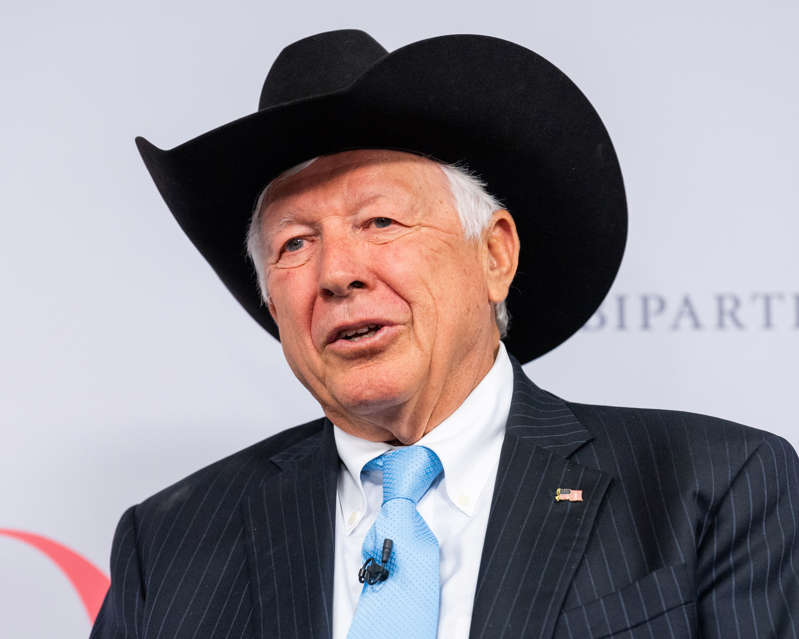 Wyoming Secretary of State Mark Gordon won a fiercely contested GOP primary to replace Republican Gov. Matt Mead on Tuesday, prevailing over a billionaire businessman who won the last-minute endorsement of President Trump.
Foster Friess, the GOP megadonor who Trump tweeted would be "Strong on Crime, Borders & 2nd Amendment," is a major donor to Christian causes, which analysts said might help him secure Wyoming's religious votes. But it wasn't enough on Tuesday, as vote tallies showed him trailing Gordon by more than five percentage points with virtually all precincts reporting.
Trump, who has aggressively campaigned nationally ahead of November's midterm elections, won the state by more than 40 points in the 2016 presidential race.
It was Wyoming's most contested governor's race since 2010, when Mead beat six others in the Republican primary.  The election was reportedly to be one of the most expensive ever conducted in state history; Friess put more than $2 million of his own money into the campaign.
Gordon, having served two terms, was the only Republican running with significant experience in government or elected office. 
... To Read more, please click here
This post was created with our nice and easy submission form. Create your post!