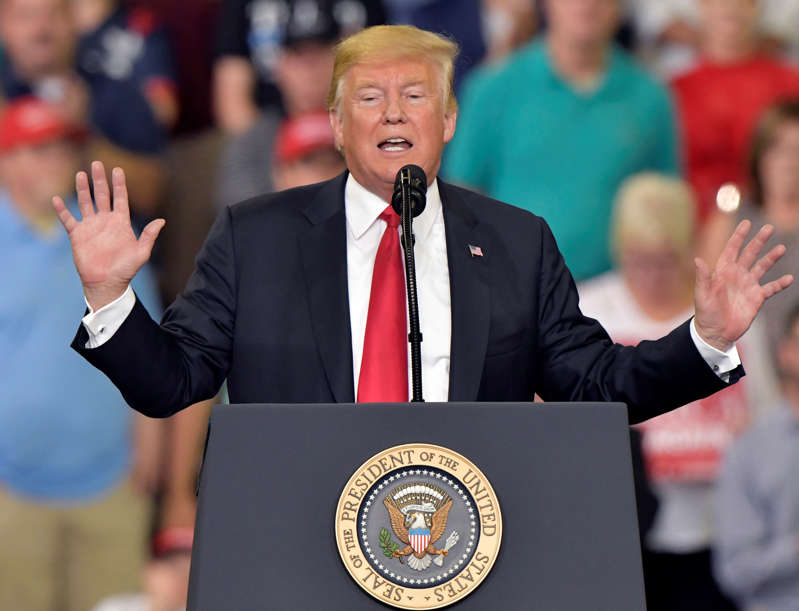 © (AP Photo/Timothy D. Easley)
President Donald Trump speaks to a group of supporters at the Ford Center in Evansville, Ind., Thursday, Aug. 30, 2018. (AP Photo/Timothy D. Easley)
The US State Department is extending the ban on US citizens traveling to North Korea for another year, according to a State Department official.
The ban, which was set to expire Sept. 1, restricts US passport holders from traveling to or through North Korea. However, the official said that "individuals who wish to travel to or within North Korea for extremely limited purposes," and whose travel is in the US national interest, can apply for a "special validation" from the State Department.
"The safety and security of US citizens overseas is one of our highest priorities," the spokesman said.
... To Read more, please click here
Hits: 35