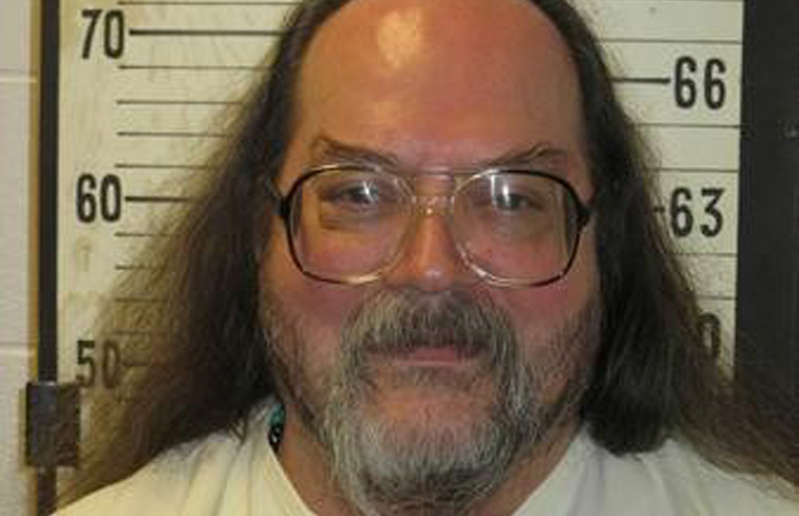 © Tennessee Department of Corrections/Handout via REUTERS
Death row inmate Billy Ray Irick, appears in a booking photo provided by the Tennessee Department of Corrections, August 8, 2018. Tennessee Department of Corrections/Handout via REUTERS ATTENTION EDITORS - THIS IMAGE WAS PROVIDED BY A THIRD PARTY. THIS PICTURE WAS PROCESSED BY REUTERS TO ENHANCE QUALITY. AN UNPROCESSED VERSION HAS BEEN PROVIDED SEPARATELY
Billy Ray Irick felt searing pain akin to torture before he died in a Tennessee prison in August, but steps taken before his execution blocked signs of suffering, according to a doctor who reviewed information about the lethal injection.
Dr. David Lubarsky's statement is included in a new court filing entered late Thursday amid an ongoing legal challenge of Tennessee's lethal injection protocol. He wrote that Irick "experienced the feeling of choking, drowning in his own fluids, suffocating, being buried alive, and the burning sensation caused by the injection of the potassium chloride."
The documents also state Tennessee failed to follow its own protocol during Irick's execution, raising questions about whether executioners ever intended to ensure Irick was unable to feel the pain caused by the second and third lethal injection drugs. 
Irick and 32 other death row inmates sued the state this year arguing that Tennessee's new protocol for lethal injections would subject them to pain so intense it would violate the U.S. Constitution. They questioned the use of midazolam, the first of the three drugs the state administers during executions.
... To Read more, please click here
Hits: 6