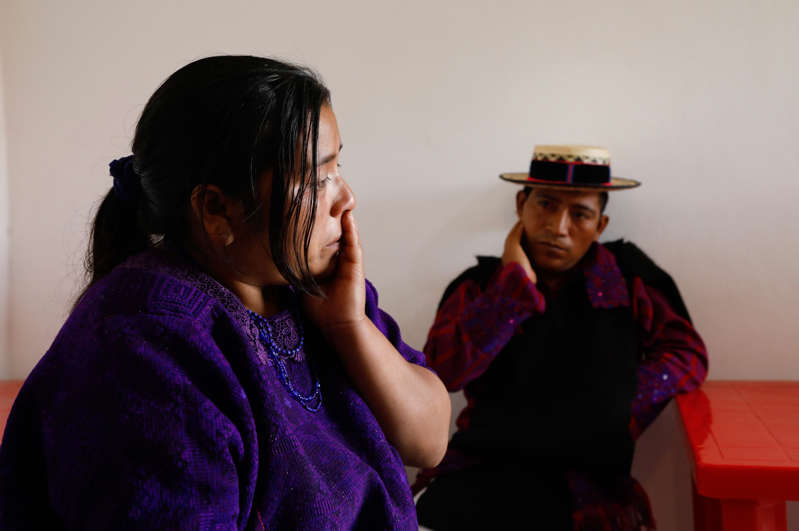 © Katie Falkenberg/Los Angeles Times/TNS
Catalina Godinez Aguilar, 27, and her husband, Marcelino Claudio Garcia, 39, in San Juan Atitan, Guatemala. Their 8-year old-daughter, Mayra Claudio, was separated from her father after they immigrated into the U.S. Her father was deported back to Guatemala and Mayra is being held in Arizona.
HUEHUETENANGO, Guatemala — As Juan Carlos Villatoro approached a remote village in Guatemala's western highlands, he yelled at his driver to stop so he could hail a skinny teenager in a motorized rickshaw.
Flashing a broad smile, he asked the boy to help him on his quest.
"Pardon me, youngster," Villatoro began. "We are trying to find and help the deported parents who have children who are still detained in the United States. Do you know of a parent who is in this situation? We'd like to reunite them."
The teen shook his head. "There's nobody here like that," he said.
It was a typical encounter for Villatoro, a Guatemalan lawyer turned impromptu detective in an urgent search for deported mothers and fathers with children still in the U.S. With a name serving as his only clue sometimes, he's traveled twisting trails in cabs, minivans and teeth-rattling old buses to search mountain hamlets where Mayan tongues and suspicion often prevail.
... To Read more, please click here
Hits: 87