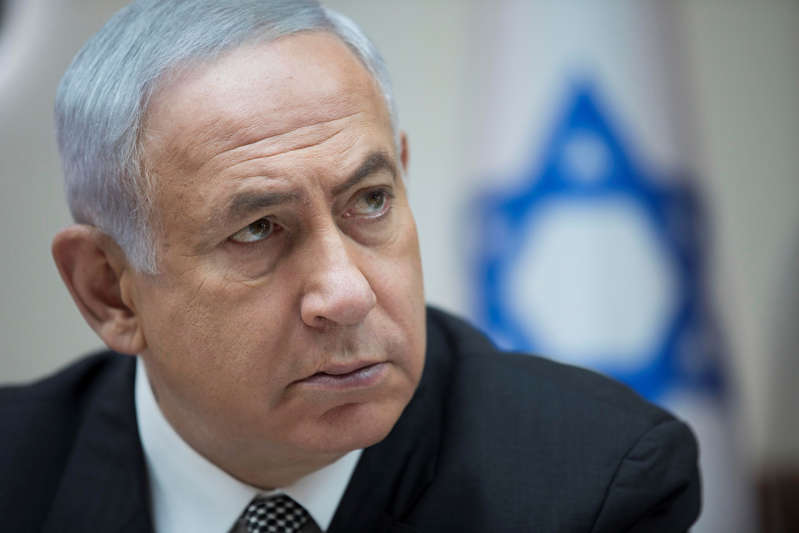 © REUTERS/Abir Sultan/Pool
Israeli Prime Minister Benjamin Netanyahu
JERUSALEM, Oct 7 (Reuters) - Israeli Prime Minister Benjamin Netanyahu said on Sunday he will meet Russian President Vladimir Putin soon to discuss security coordination over Syria, amid friction with Moscow over Israel's air operations.
Netanyahu made the announcement at a cabinet meeting, without citing a specific date for the talks with Putin.
Load Error
Russia said on Tuesday it had upgraded Syria's air defenses with the S-300 missile system, after accusing Israel of indirect responsibility for the downing of a Russian spy plane by Syrian forces as they fired on attacking Israeli jets last month.
Israeli officials have said the new system could be defeated by Israel's stealth fighters and possibly destroyed on the ground, and they have pledged to press on with efforts to prevent military entrenchment by arch-enemy Iran in Syria.
... To Read more, please click here
Hits: 34