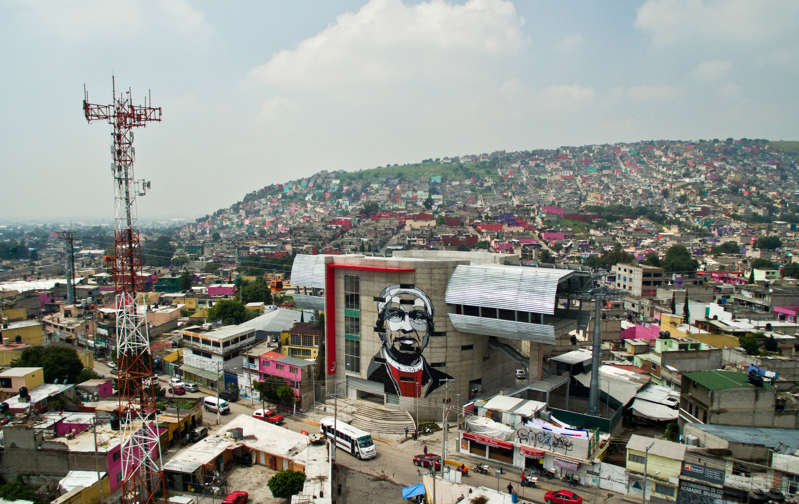 © MARIO VAZQUEZ/AFP/Getty Images
View of a cable car station decorated with a mural of Icelandic artist Guido Van Helten at a poor neighborhood in Ecatepec, Mexico on August 25, 2016. Dozens of murals were painted on buildings in a poor neighborhood in Ecatepec, on the route of a new cable car that will run this year.
A couple has confessed to killing at least 10 women in a gritty Mexico City suburb and selling the baby of one of the victims.
The arrests were announced Friday by Alejandro Gomez, attorney general of the State of Mexico, which borders the capital, Reuters reported.
The man and the woman were arrested Thursday as they left a house in Ecatepec pushing a baby carriage.
A search of the carriage turned up dismembered human body parts the pair intended to dispose of in a nearby vacant lot, police said.
A search of the lot turned up more body parts.
... To Read more, please click here
Hits: 23