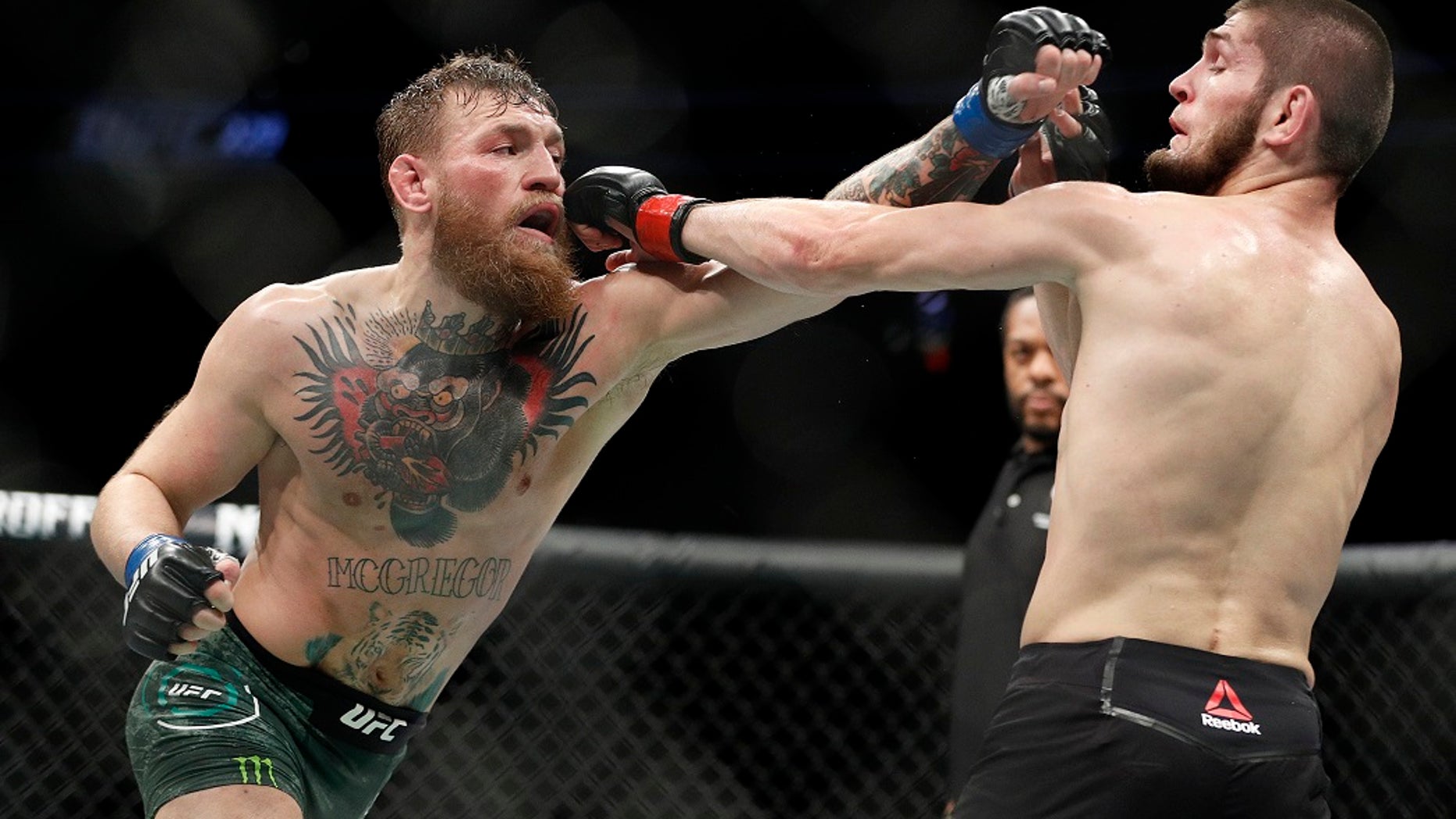 Conor McGregor, left, and Khabib Nurmagomedov throw punches during a lightweight title mixed martial arts bout at UFC 229 in Las Vegas, Oct. 6, 2018. 
Fists flew both inside and outside the octagon Saturday as a post-fight brawl marred a dominant performance by Khabib Nurmagomedov over Conor McGregor at the highly anticipated UFC 229 in Las Vegas.
In the aftermath, three members of Nurmagomedov's entourage were arrested, but later released because McGregor declined to press charges, according to Bleacher Report, which cited information from Dana White, president of Ultimate Fighting Championship.
Nurmagomedov, undefeated at 27-0, and the UFC's lightweight champion at 155 pounds, won the fight in Round 4 by subduing McGregor at the 3:03 mark, the Washington Post reported.
Right afterward, Nurmagomedov, of Russia, jumped out of the octagon and went after one of McGregor's trainers and threw his mouthpiece -- and a brawl ensued.
... To Read more, please click here
Hits: 11