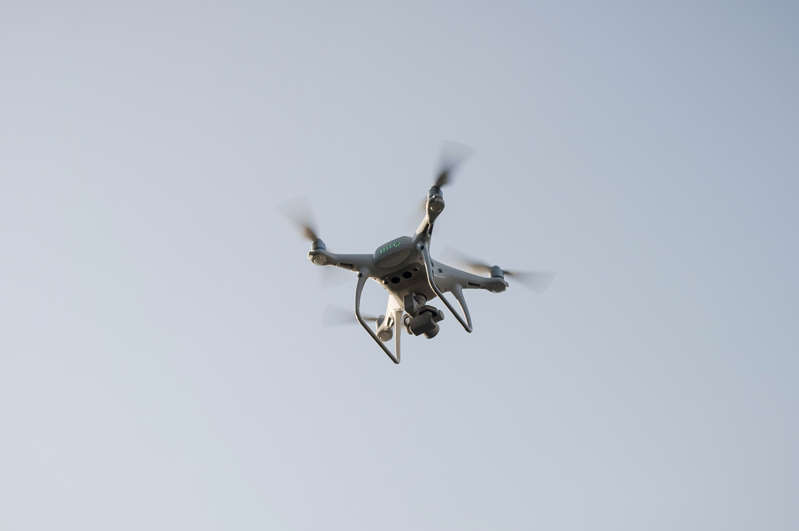 © Nikolas Joao Kokovlis/SOPA Images/LightRocket via Getty Images
CHANIA, GREECE - 2018/07/29: An airborne drone. (Photo by Nikolas Joao Kokovlis/SOPA Images/LightRocket via Getty Images)
A former elite drone pilot for U.S. special operations tells Fox News that the government is "just not ready" to defend against the threat of over-the-counter drones being weaponized to carry-out attacks like the one recently in Venezuela.
And while President Trump may have just signed a bill that could help bolster our defenses, the leaders of both the Department of Homeland Security and the FBI recently told lawmakers that the U.S. is already behind on the issue, and that a domestic attack using the kind of drones available to everyday consumers may be inevitable.
"Emerging threats are outpacing our defenses," Secretary Kirstjen Nielsen told the Senate committee on homeland security and government affairs on October 10, pointing to unmanned aerial systems (otherwise known as 'drones') as a "prime example."
"Unfortunately, outdated laws have prevented us from setting up the sophisticated countermeasures we need to protect significant national events, federal facilities, and other potential targets from an airborne menace," Nielsen added. What's more, she told lawmakers, DHS didn't even have the clear legal authority to neutralize potentially dangerous drones determined to be a threat until recently, or to even test what she called "the crucial countermeasures we need in real-world environments where the risks exist."
DHS was finally given that authority on October 5 when President Trump signed into law the new FAA Reauthorization bill. The legislation not only tackles issues like the amount of leg room on commercial flights, it also grants DHS the authority to monitor, track, seize, exercise control of, confiscate, or even destroy any drone it deems a threat to what they define as a "covered facility or asset."
... To Read more, please click here
This post was created with our nice and easy submission form. Create your post!