#12

What to watch for in first Heitkamp-Cramer debate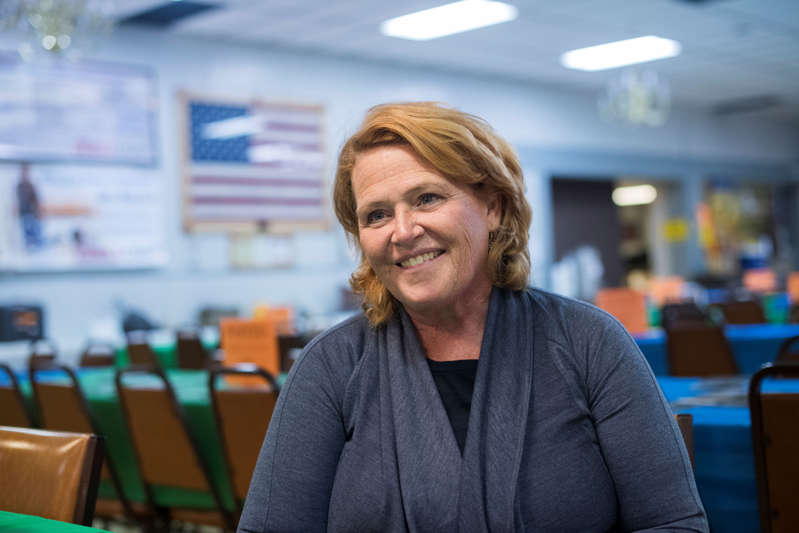 © (Photo By Tom Williams/CQ Roll Call)
UNITED STATES - AUGUST 17: Sen. Heidi Heitkamp, D-N.D., is interviewed at Amvets Club in Bismarck, N.D., on August 17, 2018. Heitkamp is running against Rep. Kevin Cramer, R-N.D., for the North Dakota Senate seat. (Photo By Tom Williams/CQ Roll Call)
BISMARCK, N.D. — The first debate between Sen. Heidi Heitkamp and Republican challenger Kevin Cramer comes as Heitkamp is under heavy pressure in a race Democrats badly need for any shot at controlling the Senate.
And it comes right after a major self-inflicted wound by Heitkamp's campaign, with the senator apologizing this week for a newspaper ad attacking Cramer that improperly identified some survivors of domestic violence and sexual assault.
Heitkamp was already seen as one of the most vulnerable members of the Senate. She is the only statewide elected Democrat in solidly conservative North Dakota.
Some things likely to come up in Thursday evening's debate at Bismarck State College:
KAVANAUGH — AND THE AD
... To Read more, please click here