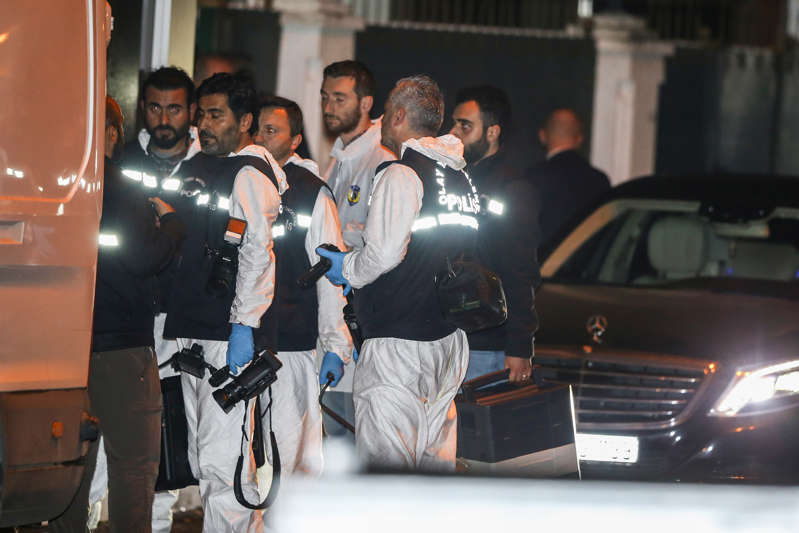 A still image taken from CCTV video and obtained by TRT World claims to show Saudi journalist Jamal Khashoggi as he arrives at Saudi Arabia's consulate in Istanbul, Turkey on Oct. 2.
Turkish forensic officers leave the Saudi consulate after conducting a new search. Pro-government newspaper Yeni Safak on Wednesday said it had obtained audio recordings of the alleged killing of Khashoggi inside the consulate.
A Turkish police officer walks inside the property of the residence of the Saudi consul General Mohammed al-Otaibi as Turkish police conducted a search on Oct. 17 in Istanbul.
A Turkish forensic police officer, center, speaks with officials at the Saudi Arabian consulate on Oct. 17 in Istanbul.
A Turkish police K9 unit arrives to search the back garden of the Saudi Arabian consulate general residence as investigations continue on Oct. 17 in Istanbul.
... To Read more, please click here
Hits: 3