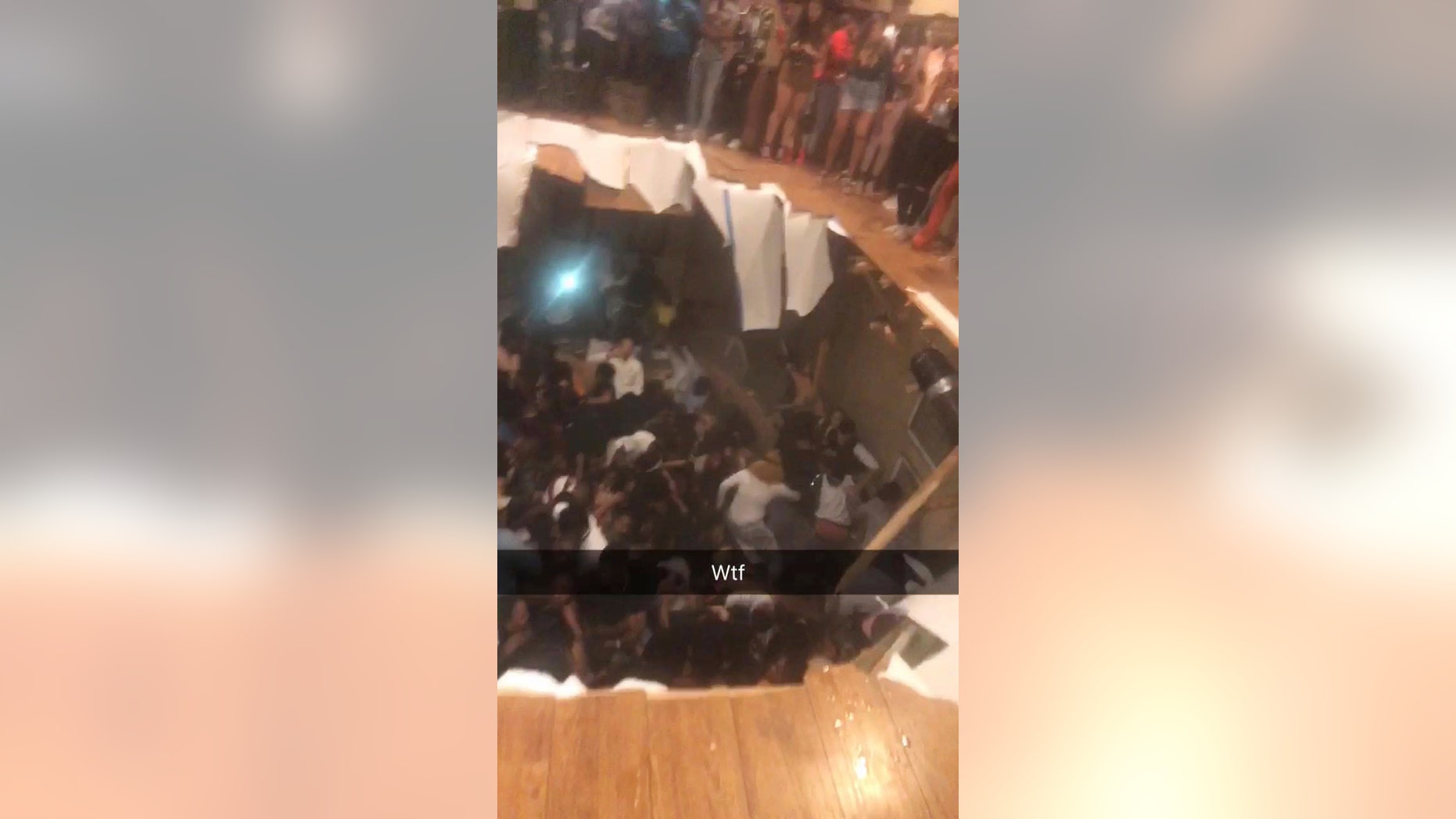 This frame from video shows a floor that collapsed during a party at an apartment near the campus of Clemson University early Sunday, Oct. 21, 2018, in Clemson, S.C. (Jeremy Tester via AP)
(Jeremy Tester via AP)
The floor of a clubhouse near Clemson University where a large party was taking place collapsed early Sunday, hurtling dozens of people into the basement, authorities said.
About 30 people were taken to local hospitals after the center portion of the floor at the clubhouse in South Carolina caved in during a private party. Clemson City Police said no one was trapped and none of the injuries appeared to be life-threatening.
Video posted on social media shows a large portion of a floor on the first level of the building caving in as people were dancing, causing dozens to fall through to the floor below.
Clemson sophomore Larissa Stone told the Independent Mail of Anderson that the room was "packed" and a popular song was playing when the floor collapsed.
... To Read more, please click here
Hits: 76