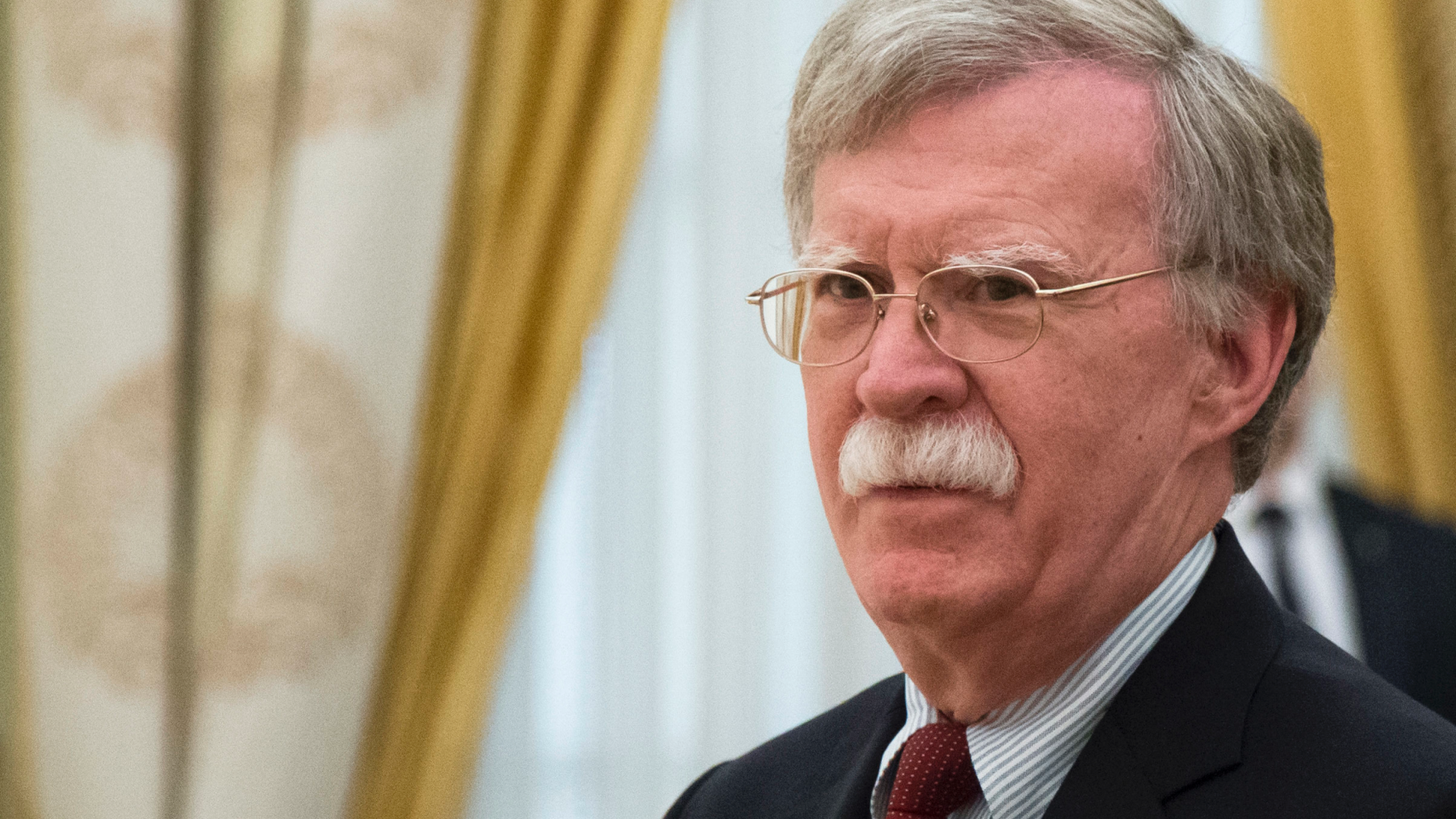 FILE - In this Wednesday, June 27, 2018 file photo, U.S. National security adviser John Bolton waits for the talks with Russian President Vladimir Putin in the Kremlin in Moscow, Russia. President Donald Trump's national security adviser is going to be raising thorny subjects with his counterparts in Moscow on a visit to help craft a script for another high-level meeting between Trump and Russia President Vladimir Putin. John Bolton leaves Saturday, Oct. 20, 2018 on a trip to Russia, Azerbaijan, Armenia and Georgia. (AP Photo/Alexander Zemlianichenko, Pool)
MOSCOW – U.S. National Security Adviser John Bolton faces two days of high-tension talks in Moscow beginning Monday after President Donald Trump announced his intention to withdraw from a landmark nuclear weapons treaty.
Trump's announcement that the United States would leave the Intermediate-Range Nuclear Forces, or INF, treaty brought sharp criticism on Sunday from Russian officials and from former Soviet President Mikhail Gorbachev, who signed the treaty in 1987 with President Ronald Reagan.
Trump said Russia has violated terms of the treaty that prohibit the U.S. and Russia from possessing, producing or test-flying ground-launched nuclear cruise missiles with a range of 500 to 5,500 kilometers (300 to 3,400 miles).
Russia has repeatedly denied allegations that it has produced and tested such a missile.
... To Read more, please click here
Hits: 35