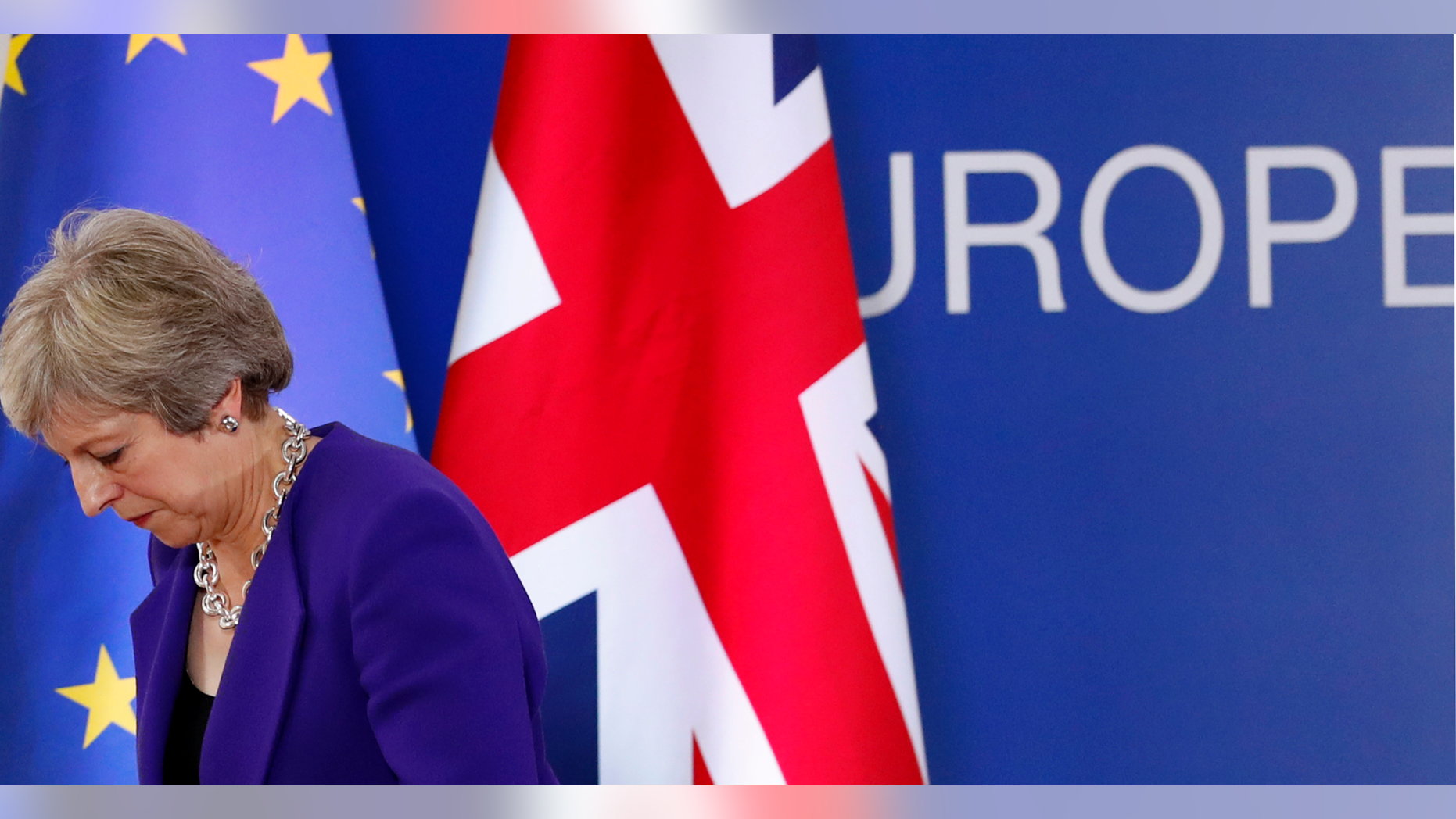 British Prime Minister Theresa May walks off the podium after a media conference during an EU summit in Brussels, Thursday, Oct. 18, 2018. EU leaders met for a second day on Thursday to discuss migration, cybersecurity and to try and move ahead on stalled Brexit talks. (AP Photo/Alastair Grant)
LONDON – The vast majority of British firms are poised to implement their Brexit contingency plans by Christmas if there isn't greater clarity over the country's exit from the European Union, a leading business group warned Sunday.
The Confederation of British Industry said these plans could include cutting jobs, adjusting supply chains outside the U.K., stockpiling goods and relocating production and services overseas.
The warning comes amid growing fears that Britain may crash out of the EU in March without a deal on the future relationship. That could see tariffs placed on British exports, border checks reinstalled, and restrictions imposed travelers and workers — a potentially toxic combination for businesses.
"The situation is now urgent," said Carolyn Fairbairn, the CBI's director general. "The speed of negotiations is being outpaced by the reality firms are facing on the ground."
... To Read more, please click here
Hits: 76