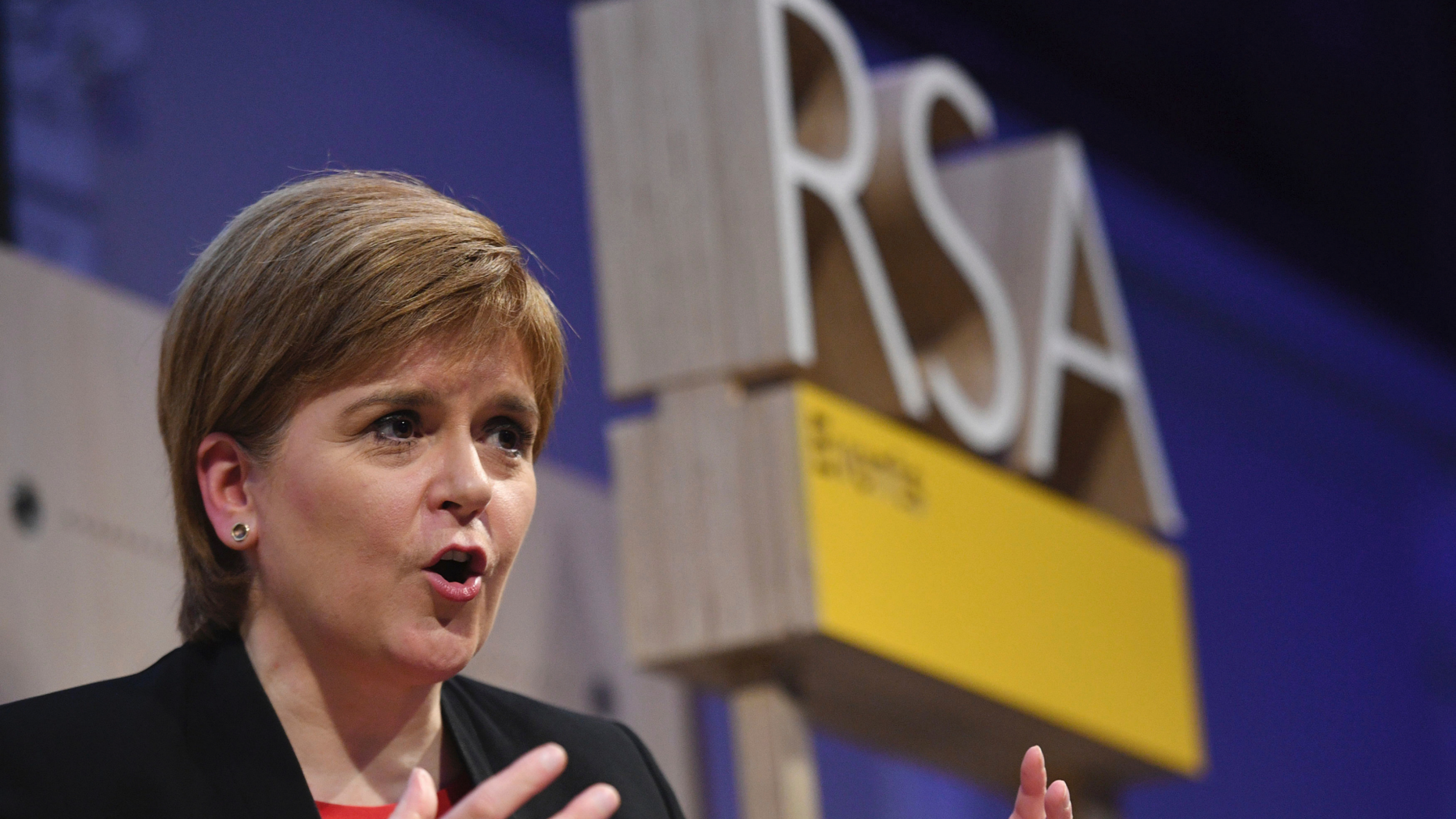 Scotland's First Minister Nicola Sturgeon speaks at the Royal Society of Arts in London, Monday, Oct. 15, 2018. Sturgeon plans to set out an alternative to the Brexit choices outlined by Britain's Prime Minister Theresa May. (Stefan Rousseau/Pool Photo via AP)
LONDON – Scotland's First Minister Nicola Sturgeon has pulled out of an Edinburgh conference because former White House strategist Steve Bannon is scheduled to speak at the event.
In a tweet Saturday, Sturgeon said she believes "passionately in free speech" but declares she "would not be part of any process that risks legitimizing or normalizing far-right, racist views."
Bannon is to be interviewed by a BBC journalist and answer questions at News Xchange, a media conference in Edinburgh on Nov. 14-15. BBC News is a host partner.
"The email the BBC sent to my office justifying Bannon's inclusion described him as a 'powerful and influential figure ... promoting an anti-elite movement.' This kind of language to describe views that many would describe as fascist does seem to me to run the risk of normalization," Sturgeon said.
... To Read more, please click here
Hits: 66