#33

Ethiopian marathoner who made Rio protest returns from exile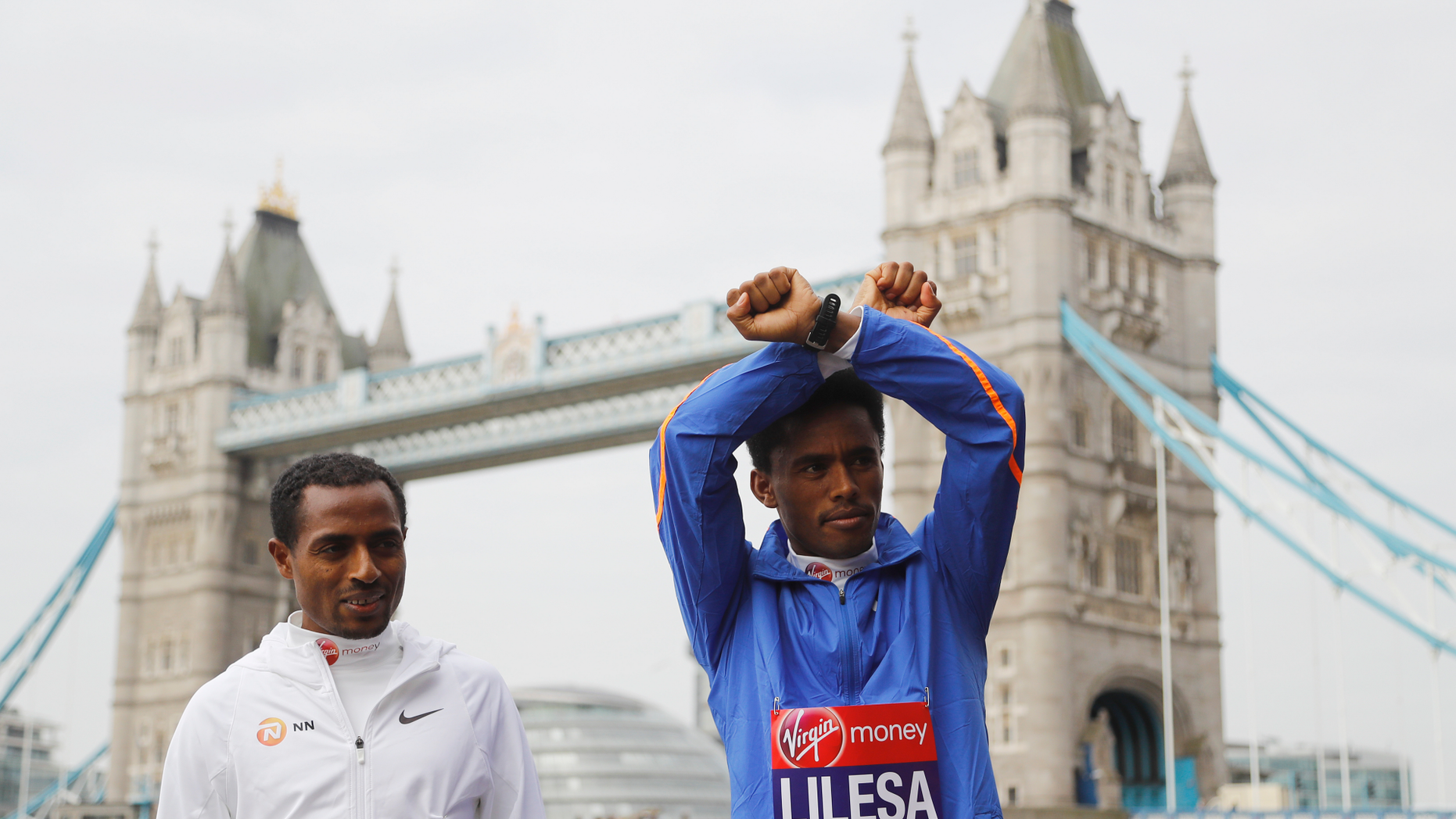 FILE - In this Thursday, April 20, 2017 file photo, Feyisa Lilesa, right, and Kenenisa Bekele from Ethiopia stand in front of the Tower Bridge in London. The Ethiopian marathon runner who made global headlines with an anti-government gesture at the Rio Olympics finish line has returned from exile, after sports officials assured him he will not face prosecution. Feyisa Lilesa's return from the United States on Sunday, Oct. 21, 2018 comes several months after a reformist new prime minister took office and announced sweeping reforms. (AP Photo/Frank Augstein, file)
ADDIS ABABA, Ethiopia – The Ethiopian marathon runner who made global headlines with an anti-government gesture at the Rio Olympics finish line returned from exile on Sunday after sports officials assured him he will not face prosecution.
Feyisa Lilesa's return from the United States came several months after a reformist prime minister took office and announced sweeping political reforms. He received a warm welcome at the airport from the foreign minister and other senior officials.
Feyisa said the new government is "a result of the struggle by the people" and he hopes it will address concerns after years of repression in Africa's second most populous nation.
The silver medalist crossed his wrists at the finish line in 2016 in solidarity with protesters in his home region, Oromia, who like many across Ethiopia were demanding wider freedoms.
... To Read more, please click here