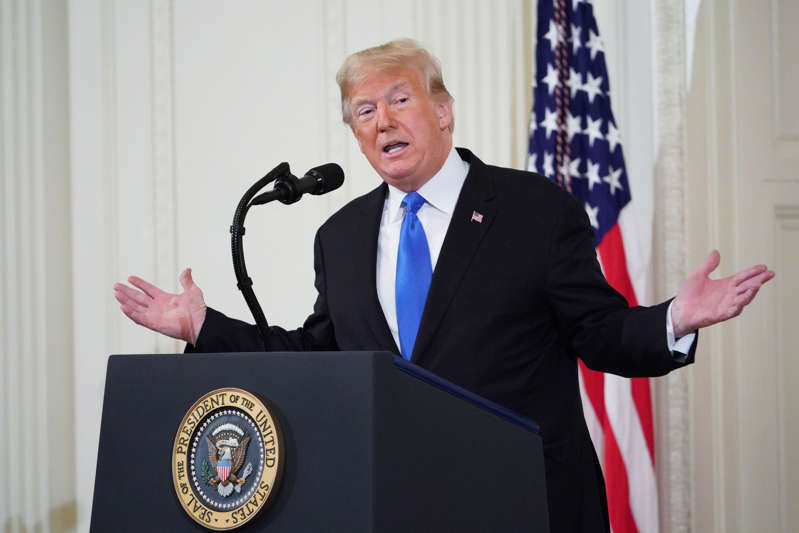 © DON EMMERT/AFP/Getty Images
Then-President-elect Donald Trump meets with New Jersey Governor Chris Christie at the Trump National Golf Club in Bedminster, New Jersey, in 2016.
Former New Jersey Gov. Chris Christie is being considered to replace Jeff Sessions as attorney general, two sources familiar with the matter tell CBS News.
President Trump forced Sessions out as the nation's chief law enforcement officer on Wednesday, one day after Democrats captured the House in the midterm elections.
No decisions are expected soon, and the list of those being considered — which also includes Rudy Giuliani, outgoing Florida Attorney General Pam Bondi, and former Attorney General William Barr, who served under President George H.W. Bush — is likely to grow in the coming days, CBS News chief White House correspondent Major Garrett reports.
Christie is a longtime friend of President Trump's and endorsed him after dropping out of the 2016 presidential campaign.
Christie then ran the transition process before Mr. Trump took office, a task that was marginalized by other Trump aides and that ultimately bore only marginal influence on personnel and policy in the new administration. Since then, though, he has begun to rebuild his relationship with Mr. Trump and senior White House officials.
... To Read more, please click here
This post was created with our nice and easy submission form. Create your post!
Hits: 0