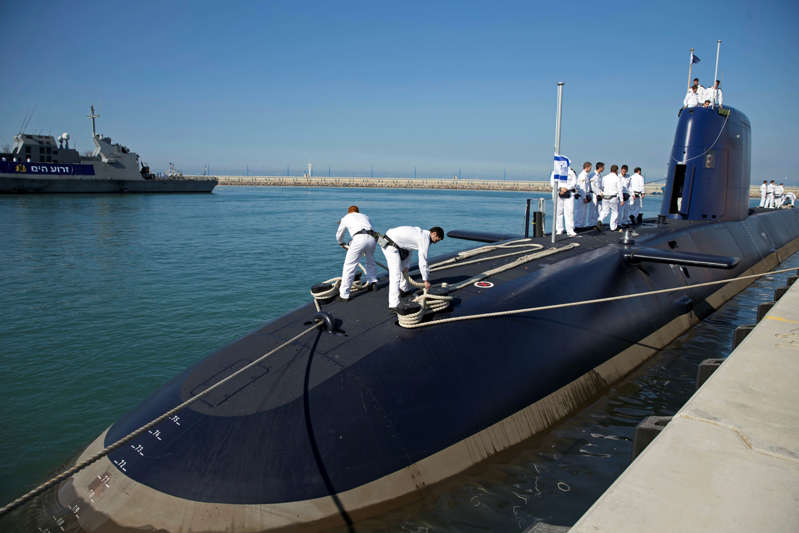 JERUSALEM, Nov 8 (Reuters) - Israeli police on Thursday recommended bribery charges against Prime Minister Benjamin Netanyahu's lawyer and five other suspects over a $2 billion sale of German Thyssenkrupp submarines to Israel.
Netanyahu was questioned by police in the investigation but, in a statement announcing its conclusion, police reiterated that the prime minister is not a suspect.
The deal for three submarines and four patrol vessels has been the subject of a corruption investigation since 2016 after Israel's Channel 10 TV reported that David Shimron, Netanyahu's personal lawyer and a distant relative, also represented the local agent of Thyssenkrupp Marine Systems, raising concerns of a conflict of interest.
"I did not commit any crime," Shimron told Israel's YNet news website, which asked him about the police recommendations to prosecutors and posted an audio clip of his comments.
Shimron's lawyer, in a statement to Reuters, denied any wrongdoing by his client, saying he was not involved in the submarine deal.
... To Read more, please click here
Hits: 2